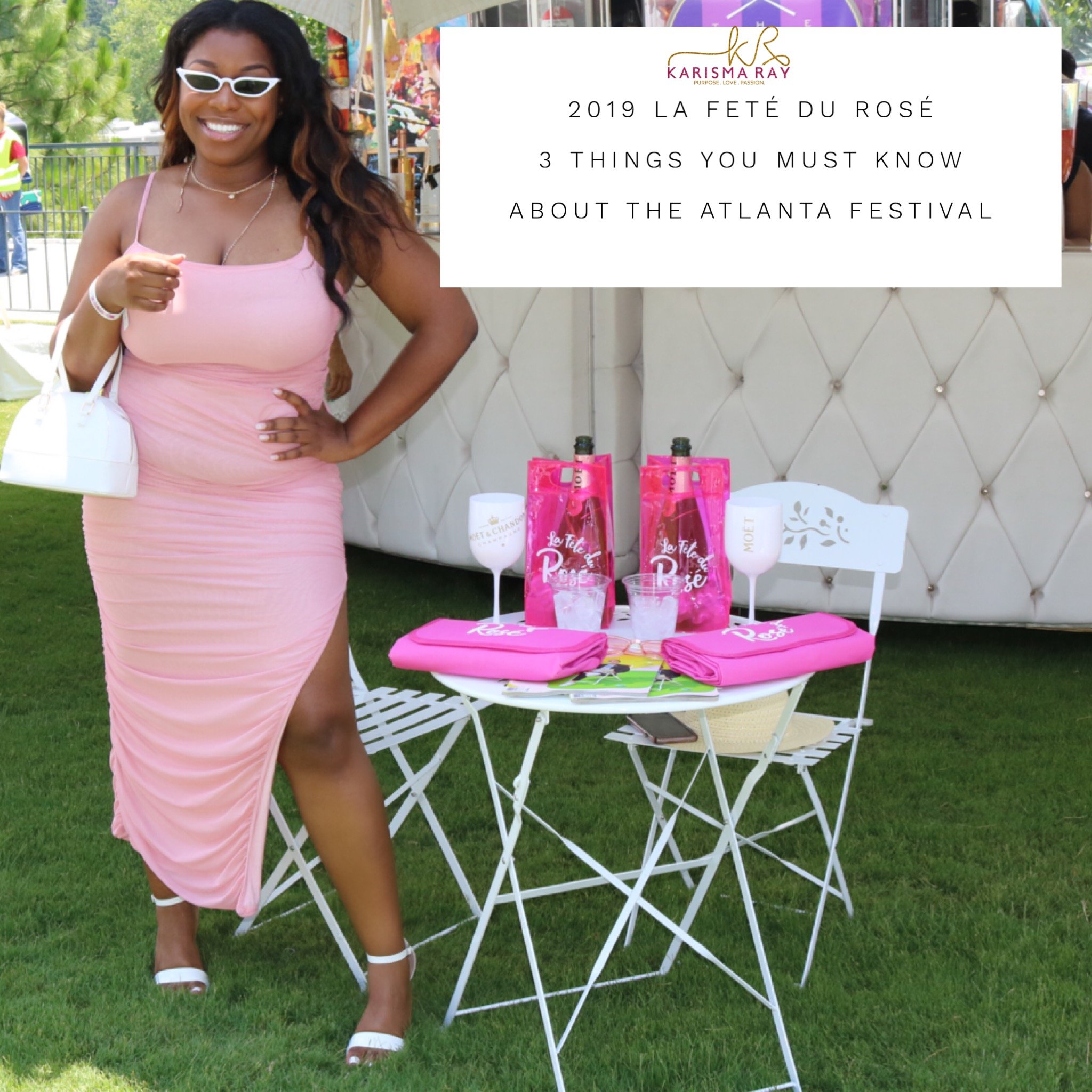 Listen, who knew Atlanta had such a curated chic experience like Celebrez en Rose?And WHY didn't anyone tell me? I digress.
However, if you missed this year's event which was held this past Saturday, June 29that Piedmont Park in Atlanta- I hate it for you.
I've been in Atlanta for years and honestly this "Rosé All Day" event was hands down one of the best experiences and "good times" I've had in the city!
I'd like to thank the festival & Moët & Chandon for hosting me VIP and granting me access to the event, along with hosting my ticket giveaway to my followers- but all opinions are my own!
I'm already excited for next year, but I seriously wish they would do another version in the Fall this year. Either way, the next time they drop a date. You need to be there.
What is Celebrez en Rose?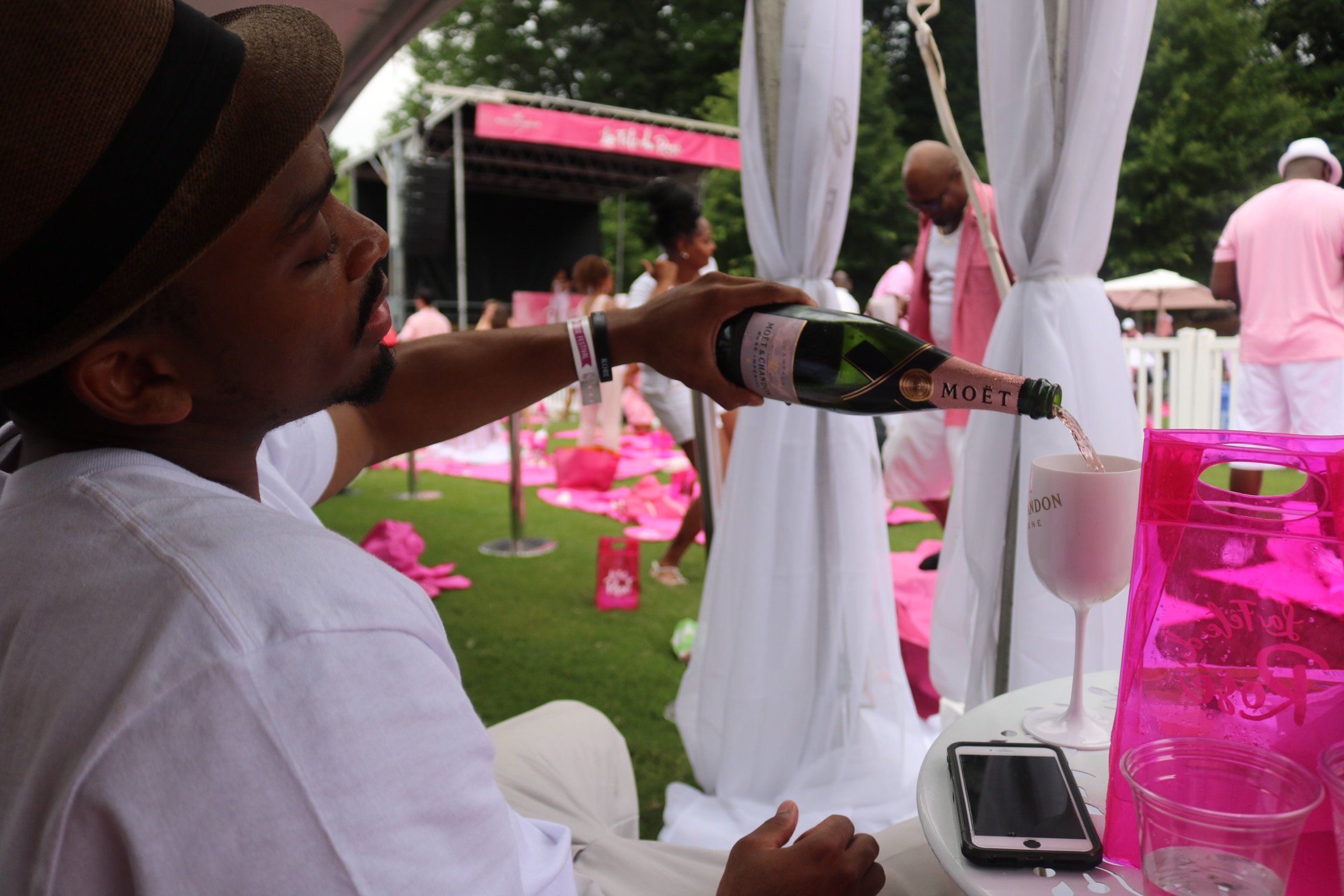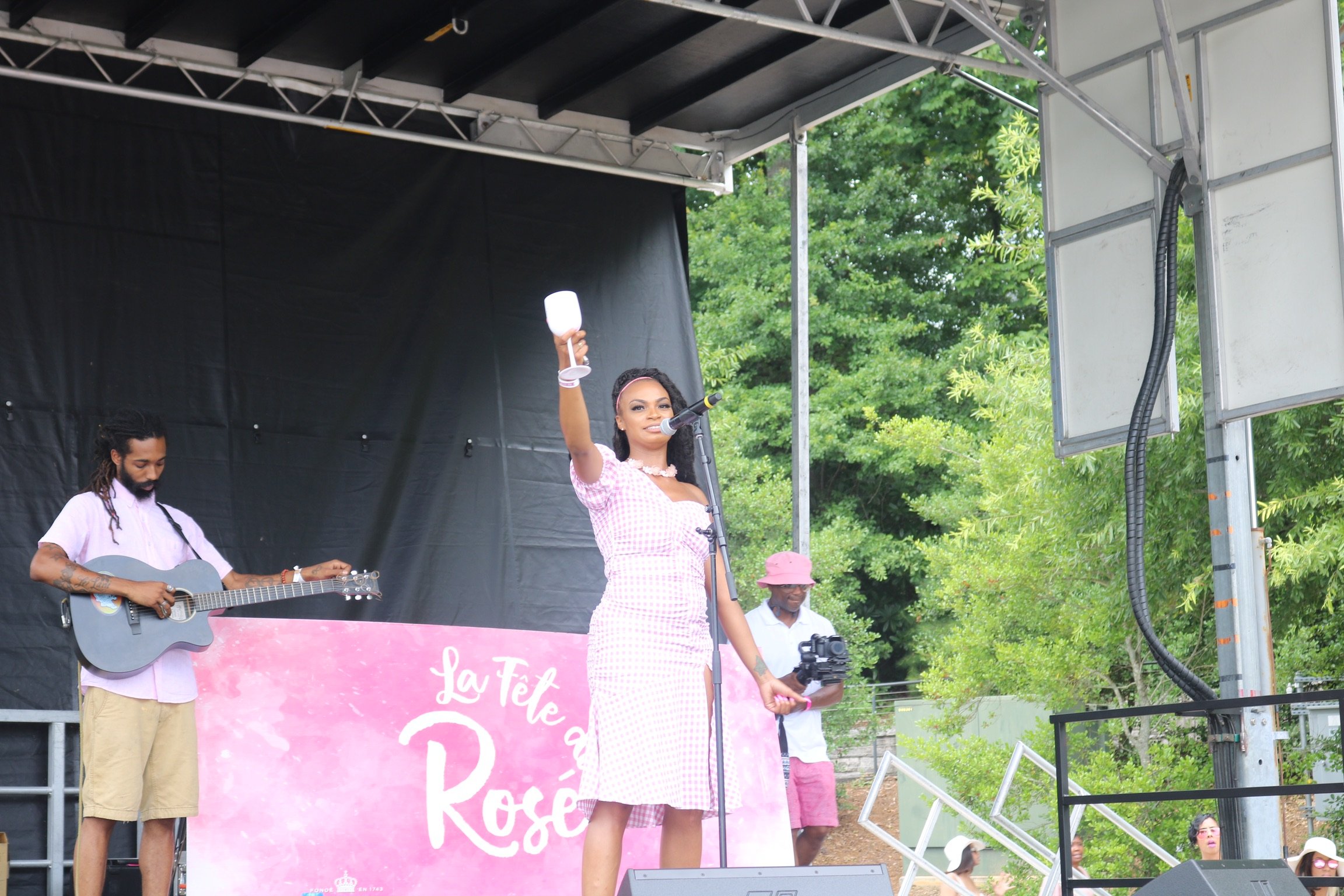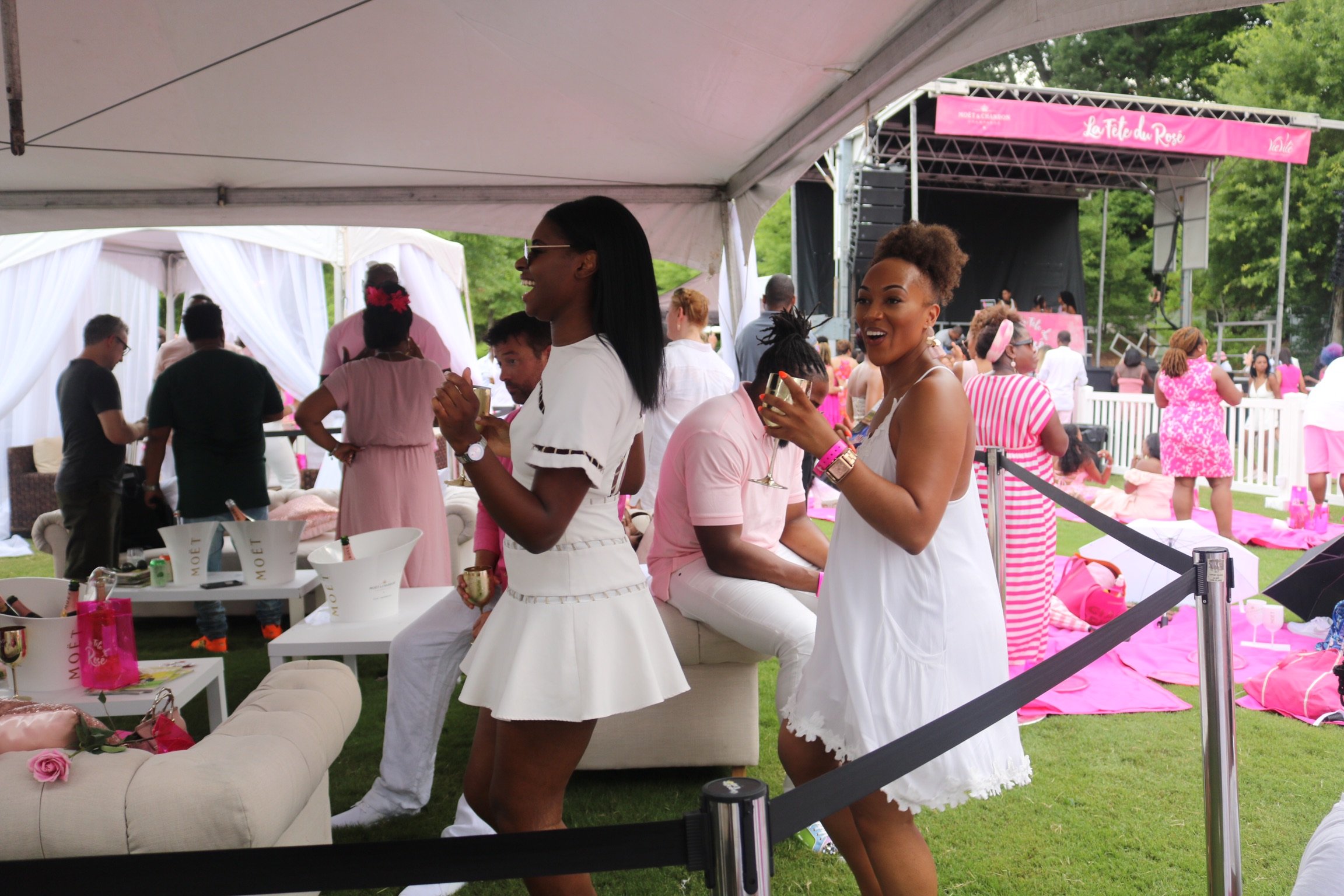 Célébrez en Rosé (formerly La Fête du Rosé) is 4-city festival, celebrating all things "rose". You can catch this event in Atlanta, Houston, DC, and Chicago.
Guests wear their best pink and white attire and indulge in wine, champagne, frosé, and rosé cocktails while chowing down on the best gourmet food pairings.
Attendees also get to experience world-class DJs and live music, premiere VIP offerings, life-sized games, creative art installations, and more!
Reasons to Go
I love this event because it's a great networking opportunity. You'll rub shoulders with celebs, business owners, community leaders, and all sorts of well-connected and influential people in the black community and beyond.
Atlanta has incredible cultural prowess and so many great opportunities for creatives and entrepreneurs. So if you want to be on the pulse of what's up and coming, you have to attend these events!
Not to mention, it's a great time!
The Best Tips for Celebrez en Rose, ATL
Here are 3 tips to have the most enjoyable time at Celebrez en Rose this year.
1. Arrive on time…kinda.
The kickoff for the event started at noon and ended at 8pm. I arrived around 12:45 and that was the perfect time for me. The hours truly do fly when you are having fun.
The space was plenty and there were couches and tables in the food section. The earlier you arrived, the better seating you got!
Here is my setup below.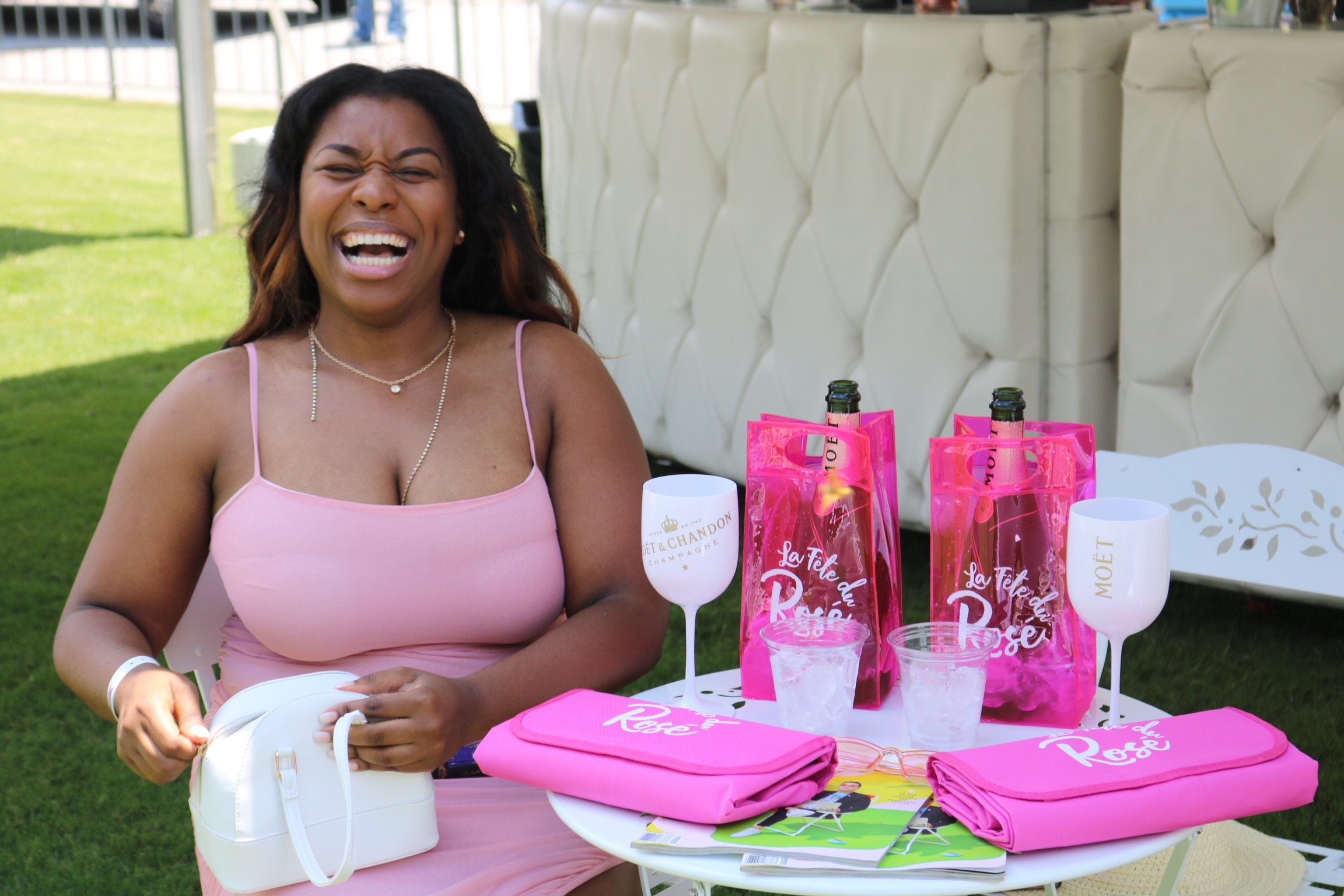 They also gave out blankets and umbrellas for those on the grass to make sure everyone was comfortable! Also, bring a battery-powered fan! (A great tip from my Spelman sister, Grace with Curves) It was pretty hot, but it was manageable in the shade.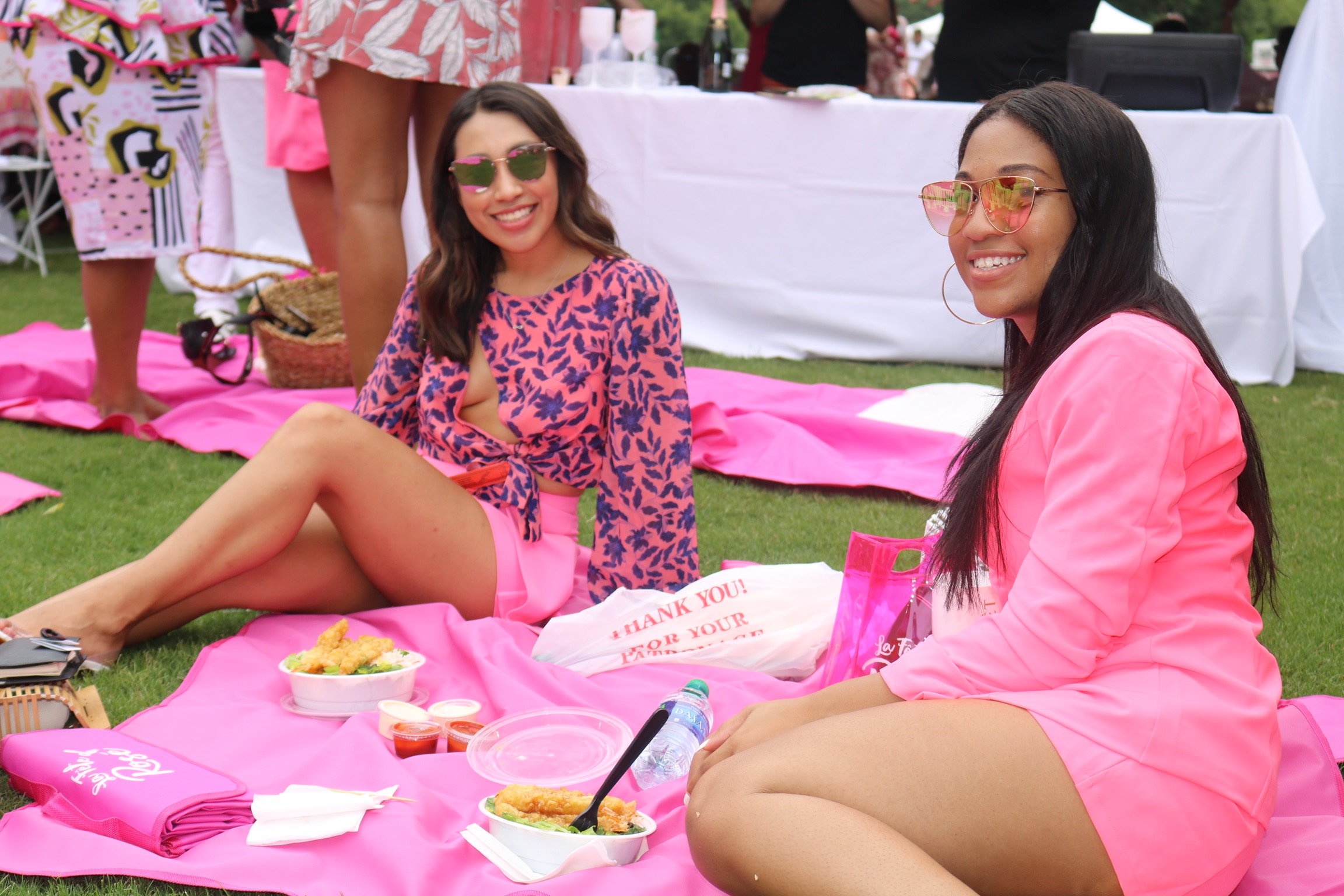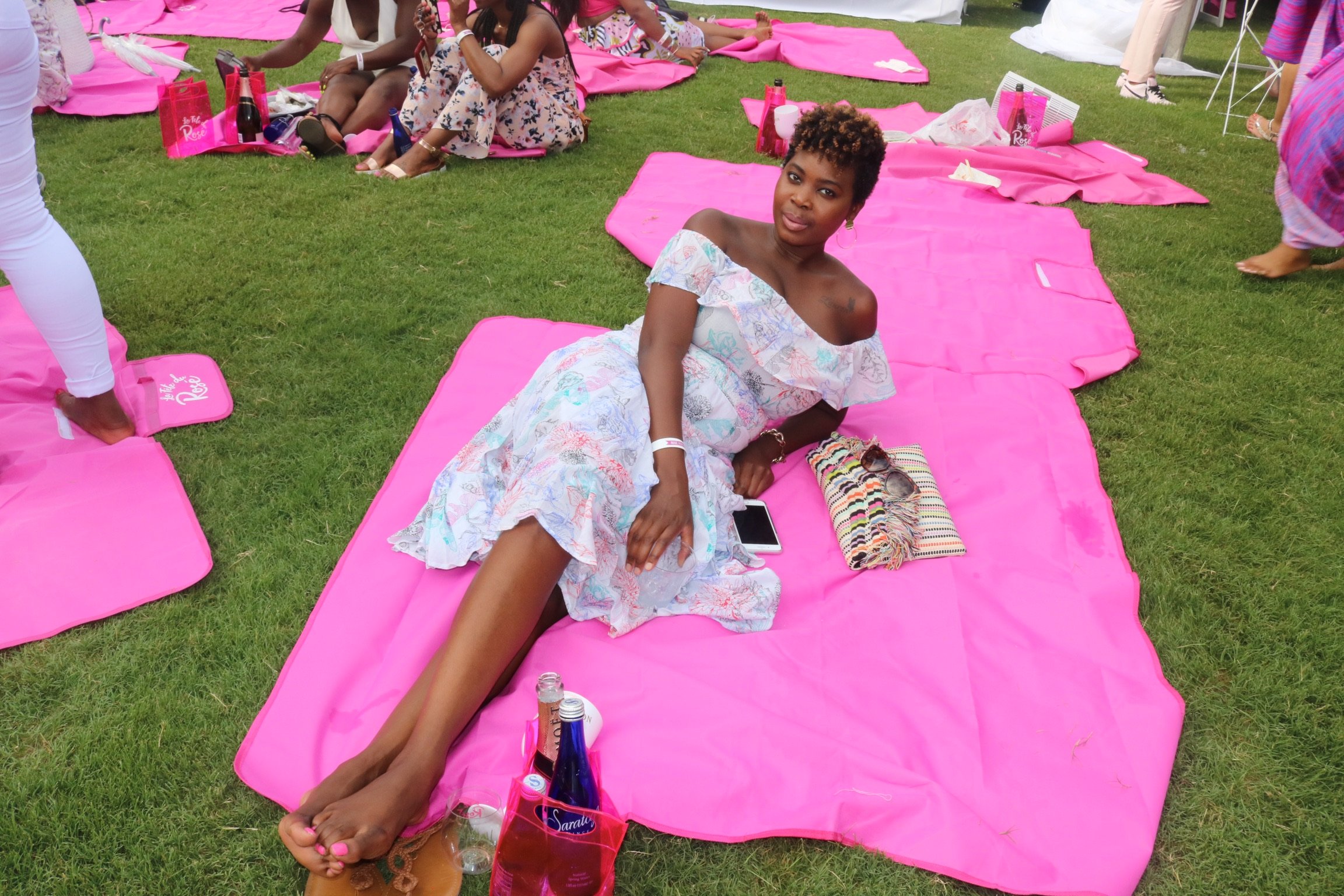 2. Bring your camera.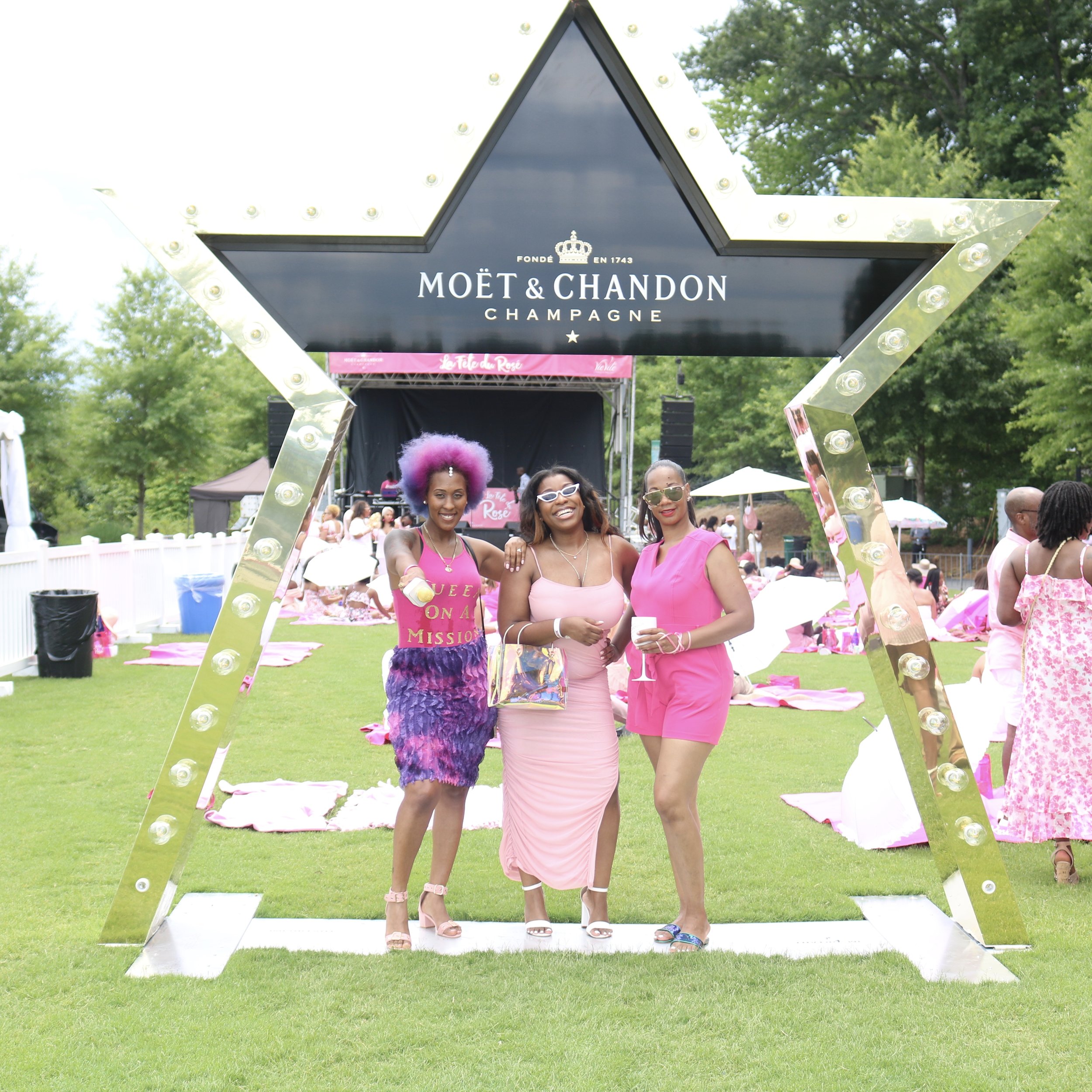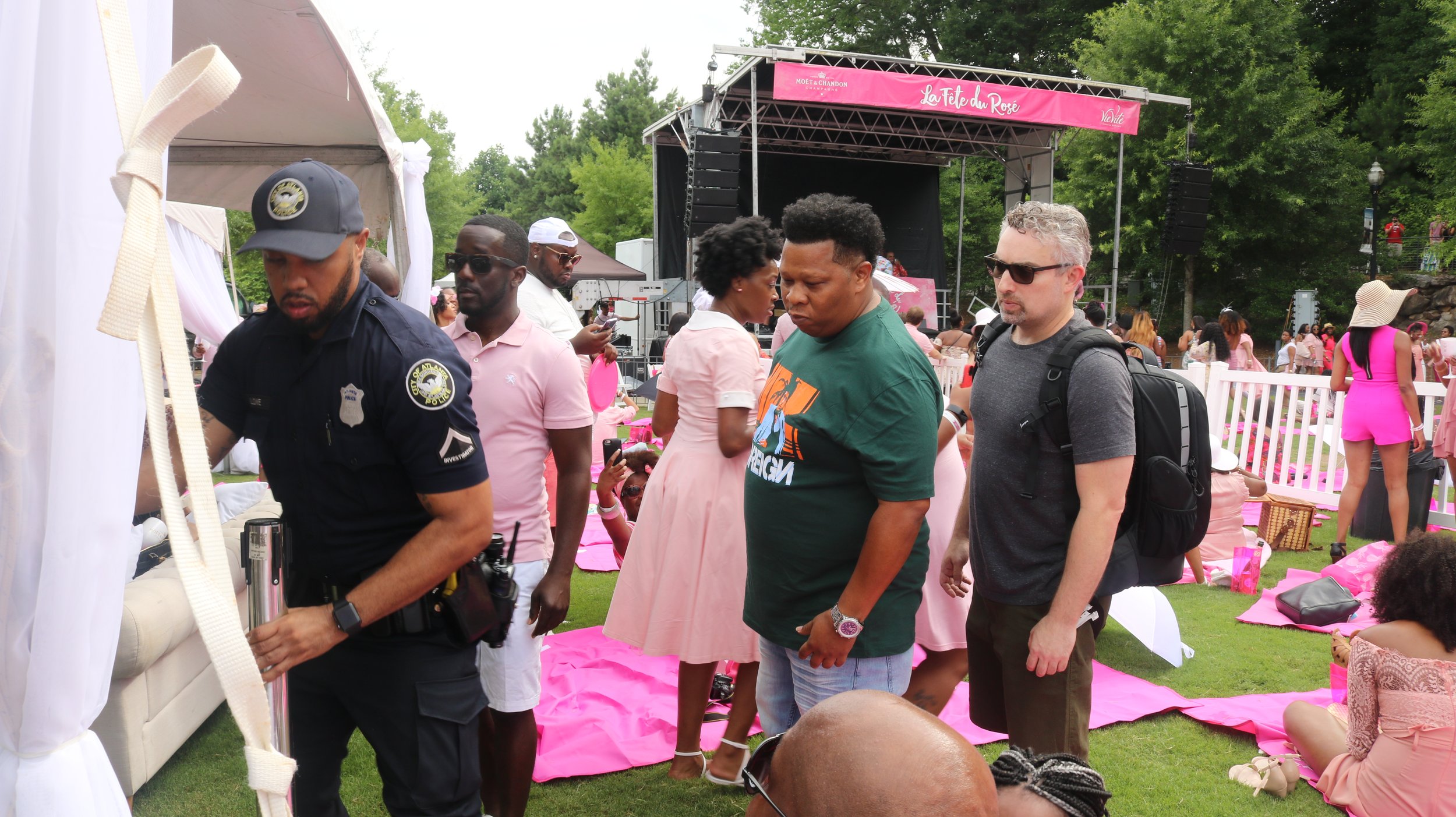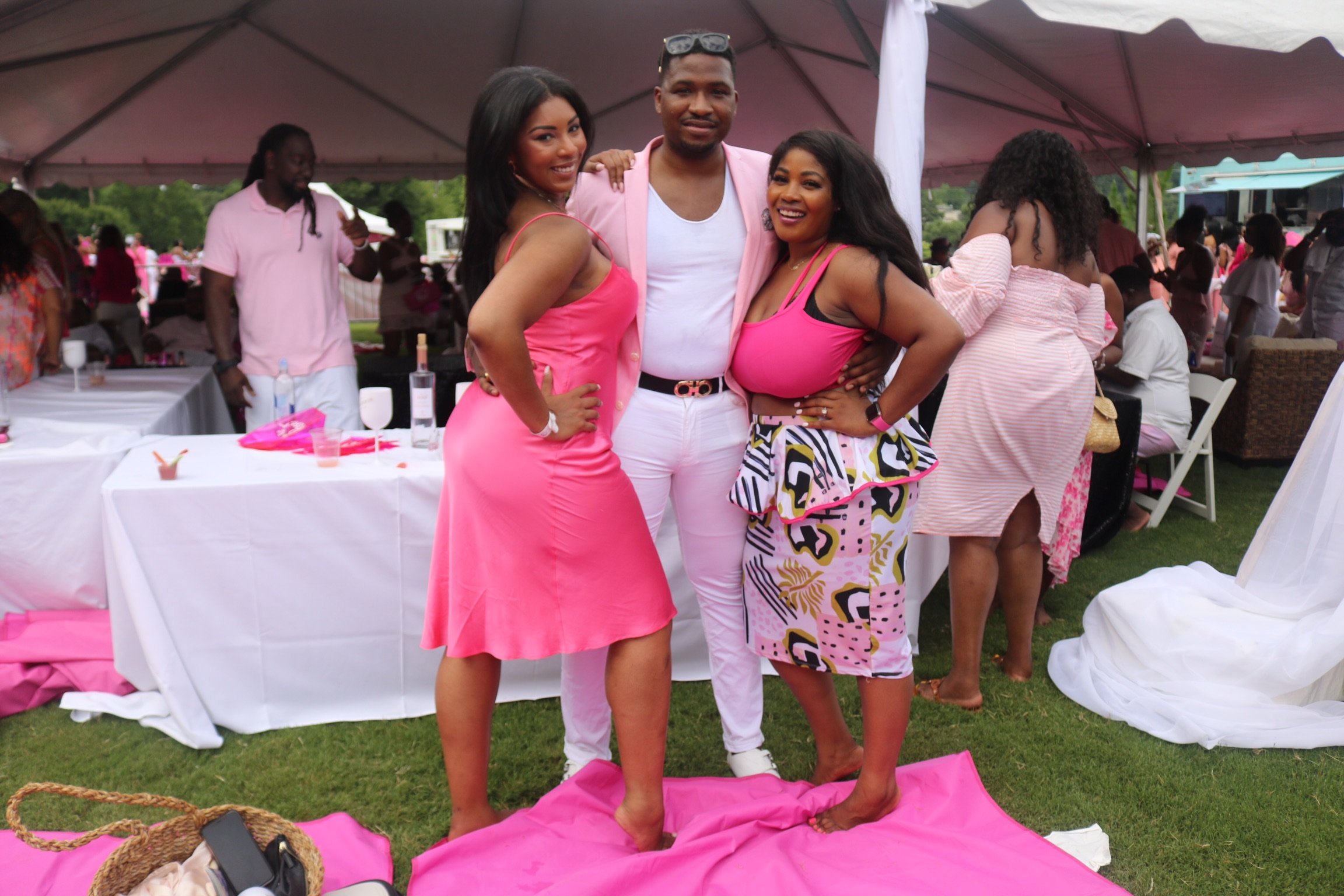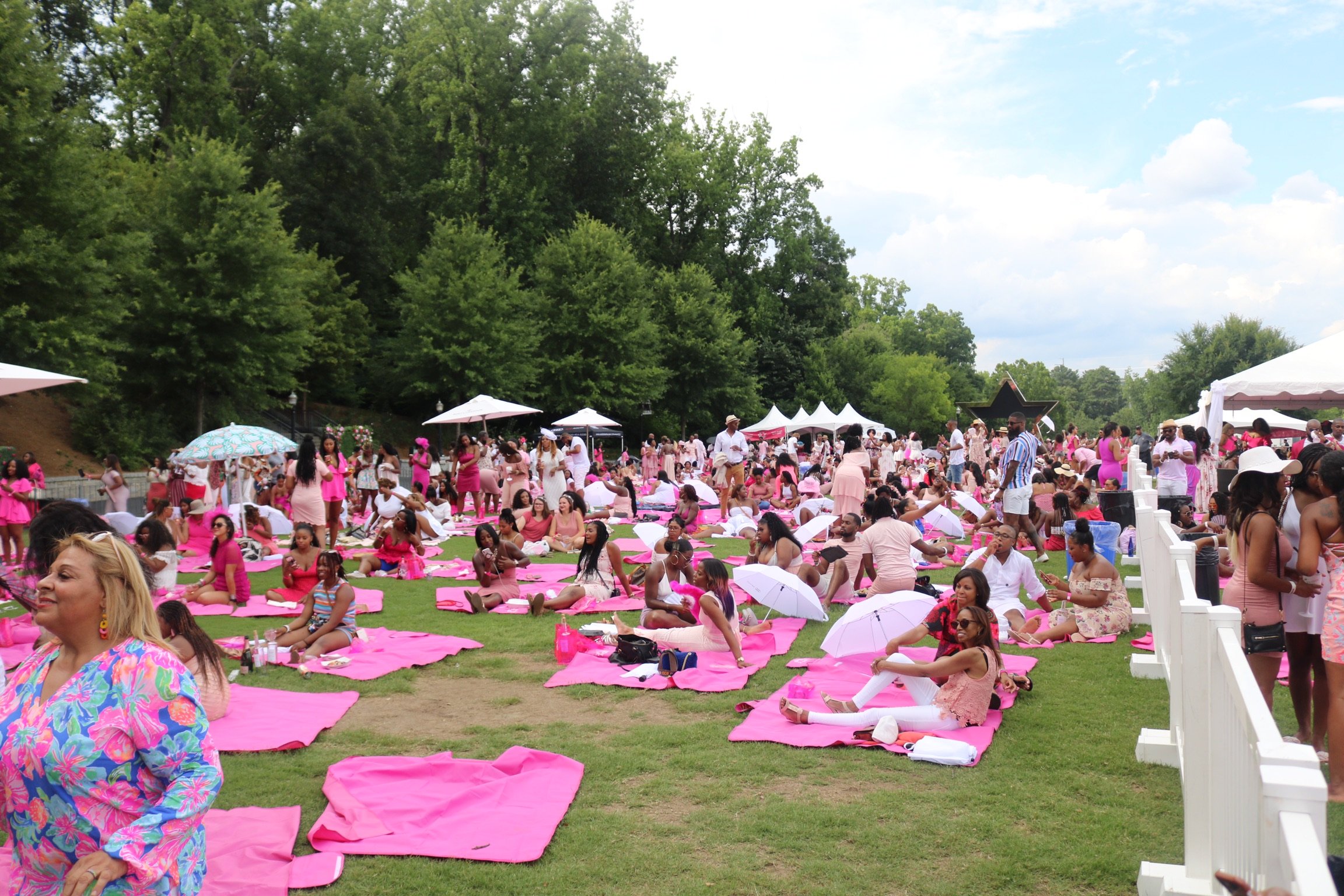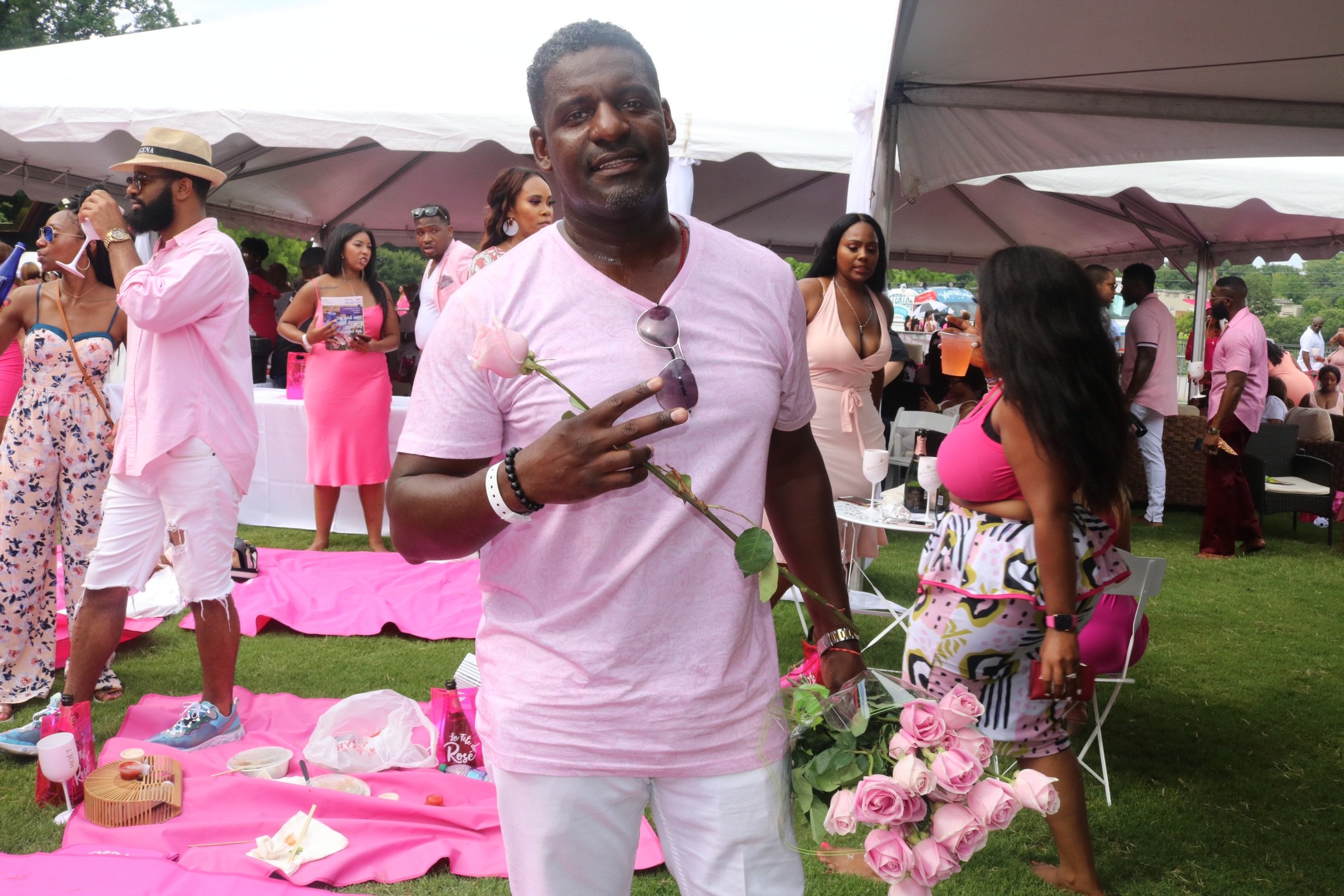 You don't want to be without your camera at this event! And make sure you bring a charge bank for your cell phone, too!
There were so many photo opportunities and while the line did get a little long at times it wasn't bad at all.
Also, you don't want to be so close to someone like THE DJ Mannie fresh and your camera is dead. This guy is like 75% of Cash Money Records if you ask me.
He took the stage along with Dj Stormy, DJ Jay Envy, the Mad Violinist, and many more! They had us rocking and dancing for hours.
3. Be on your "dress behavior"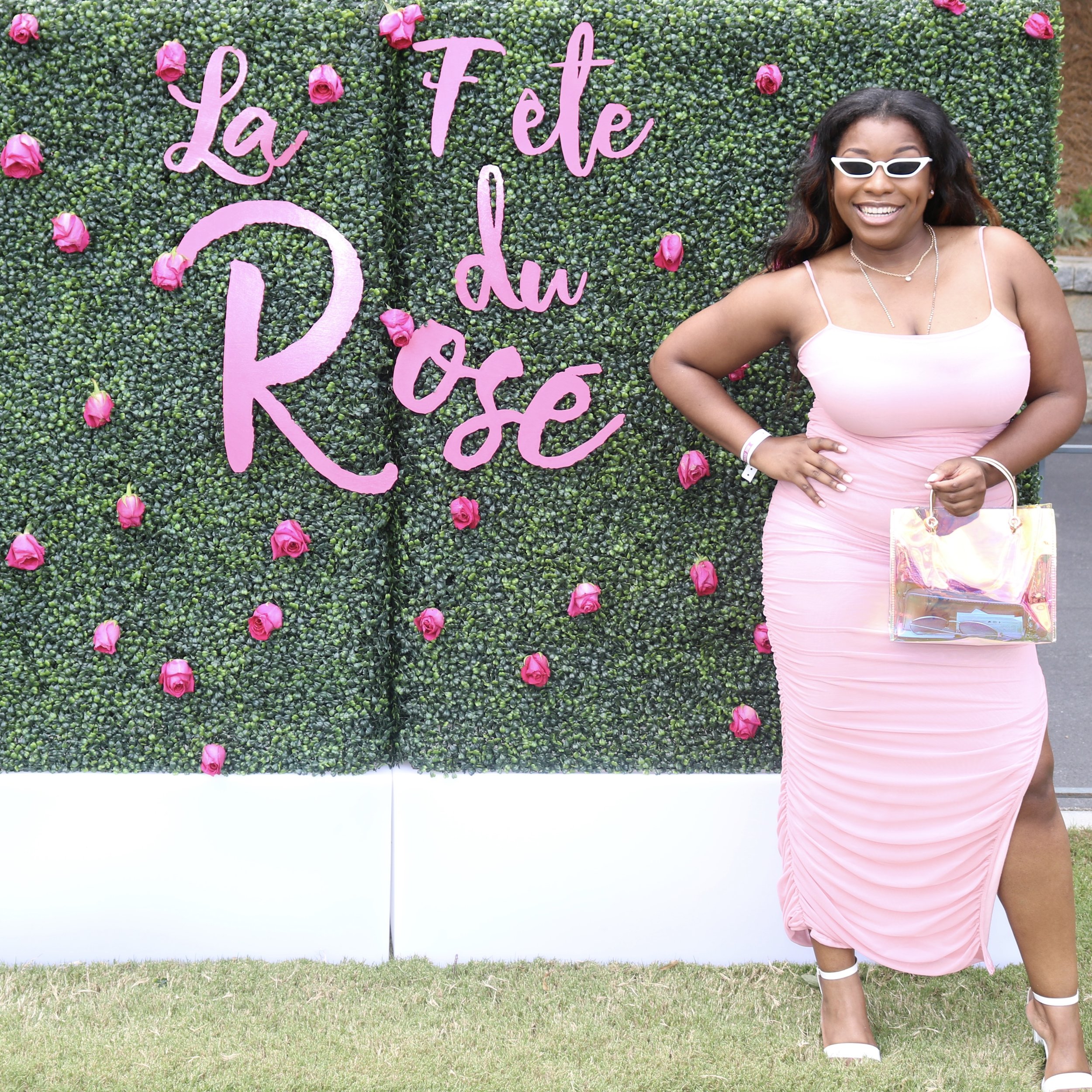 I went with a long pink dress from the Ultimate Closet ATL boutique. It wasn't a lot of walking at all and my heels from a Citi Trends were totally ok and comfortable!
I was over-prepared and brought a change of shoes and accessories -just in case. I'm proud of me… as well as every ???????? person ???????? I saw!
Check out some of my favorite looks below and get a visual for next year!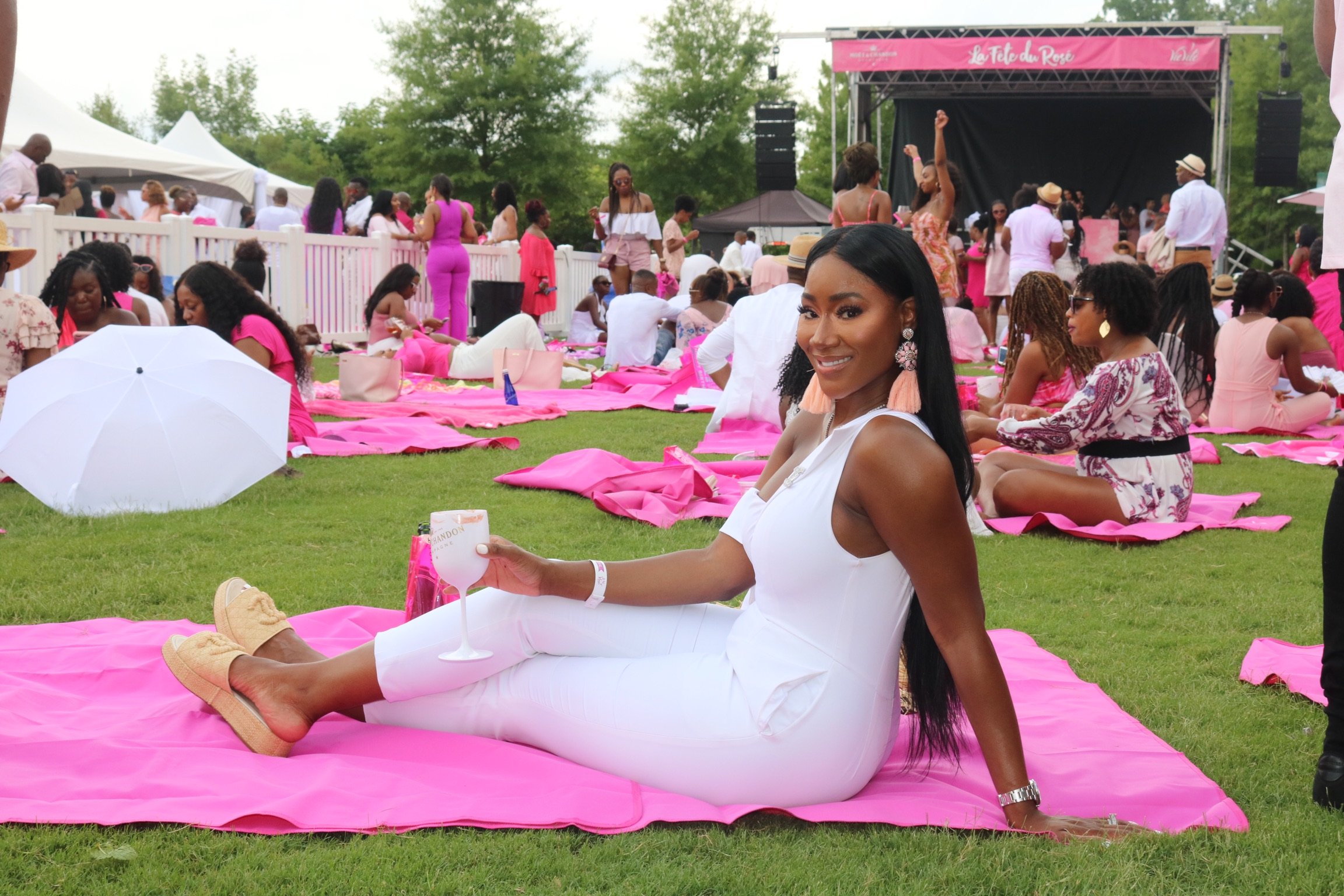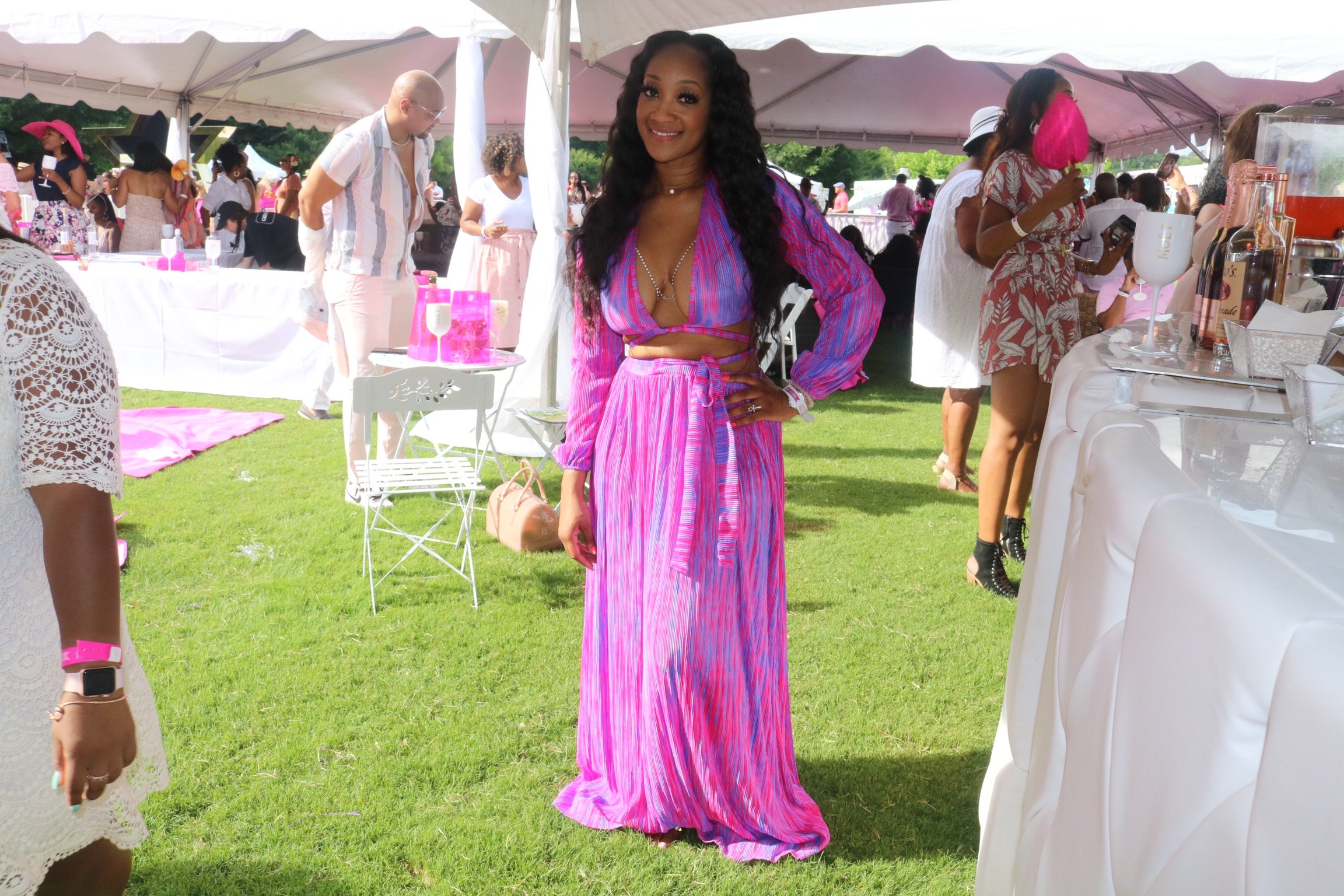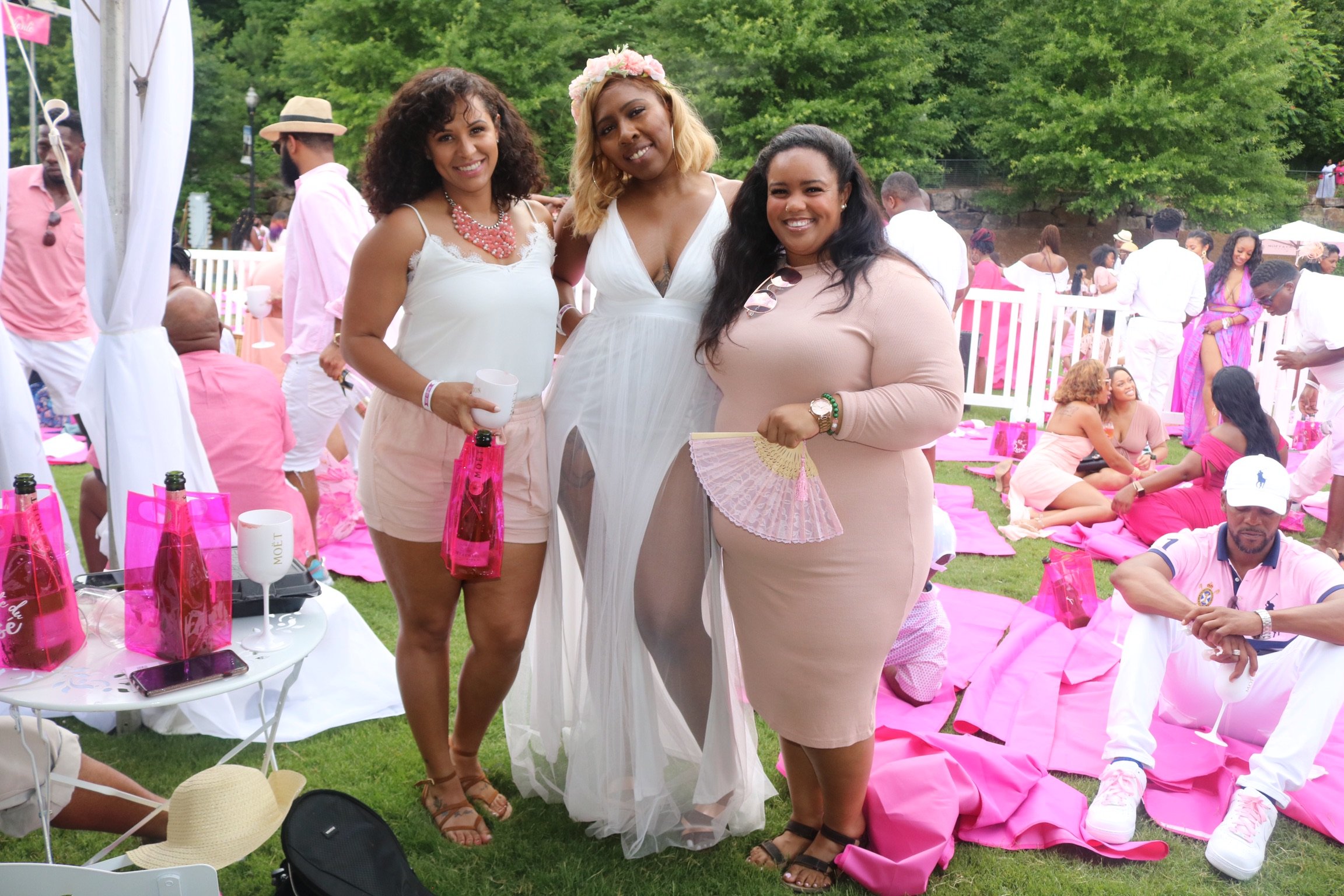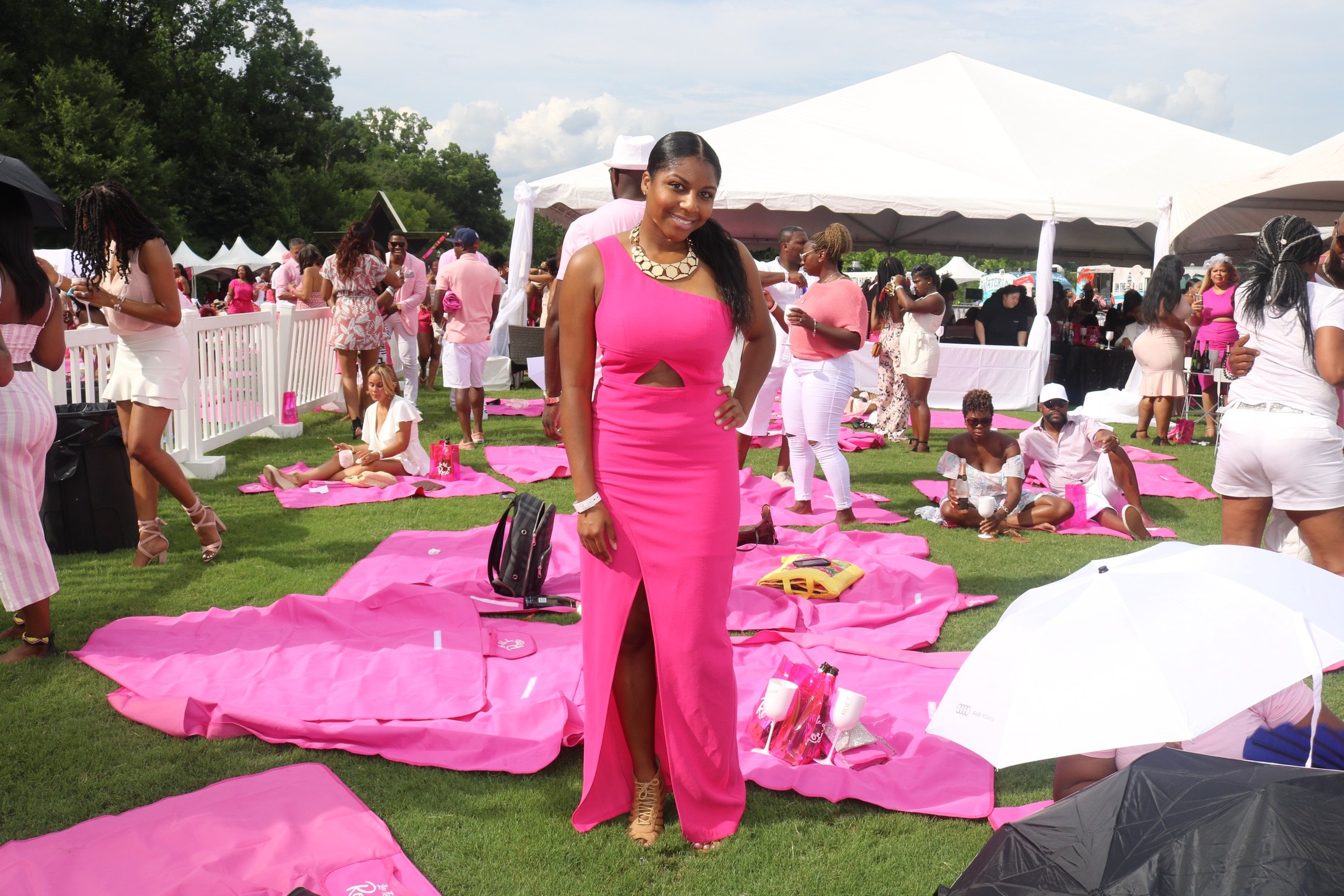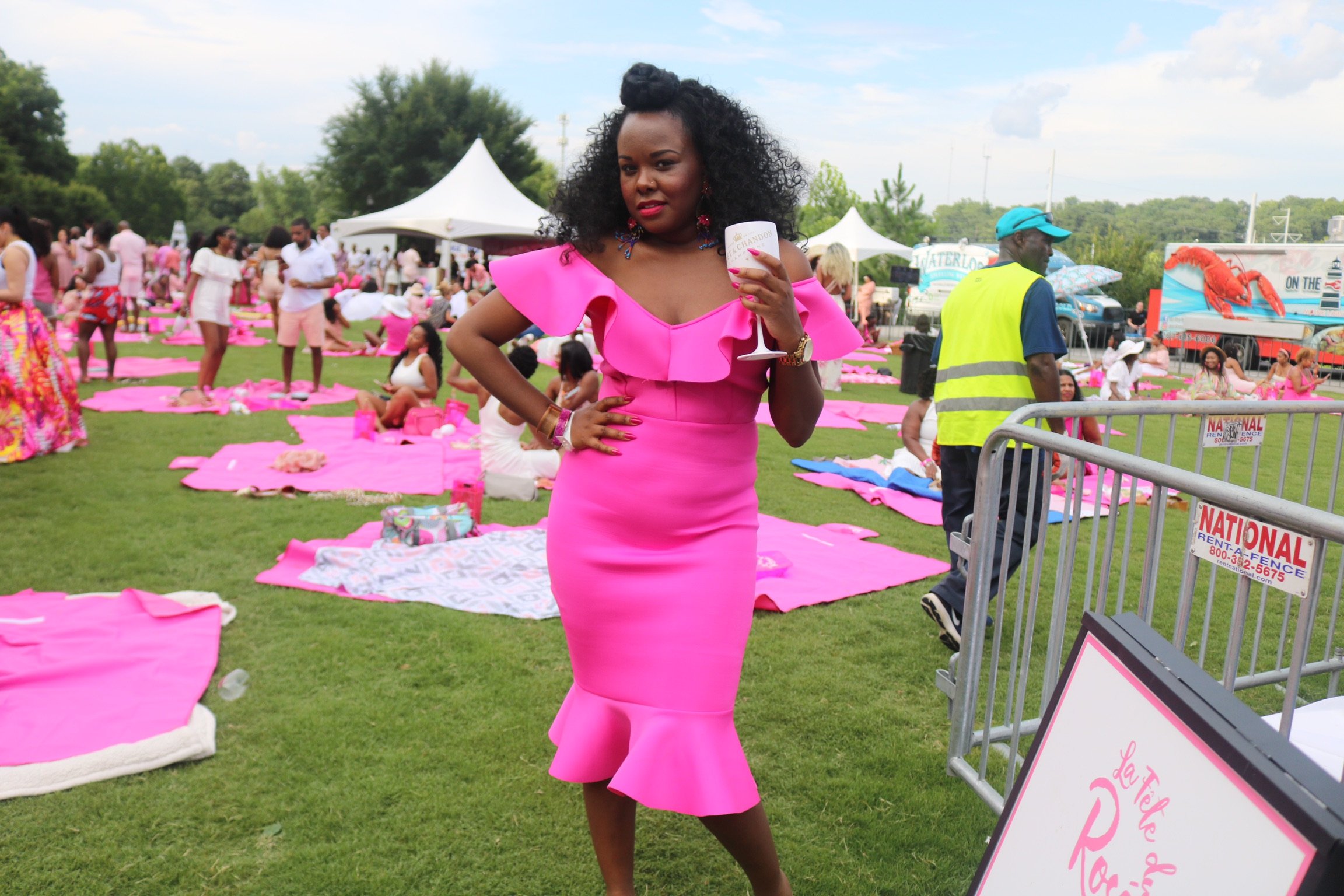 As my mom says, stay ready and you don't have to get ready! So.. go ahead and start getting your look together for the next event!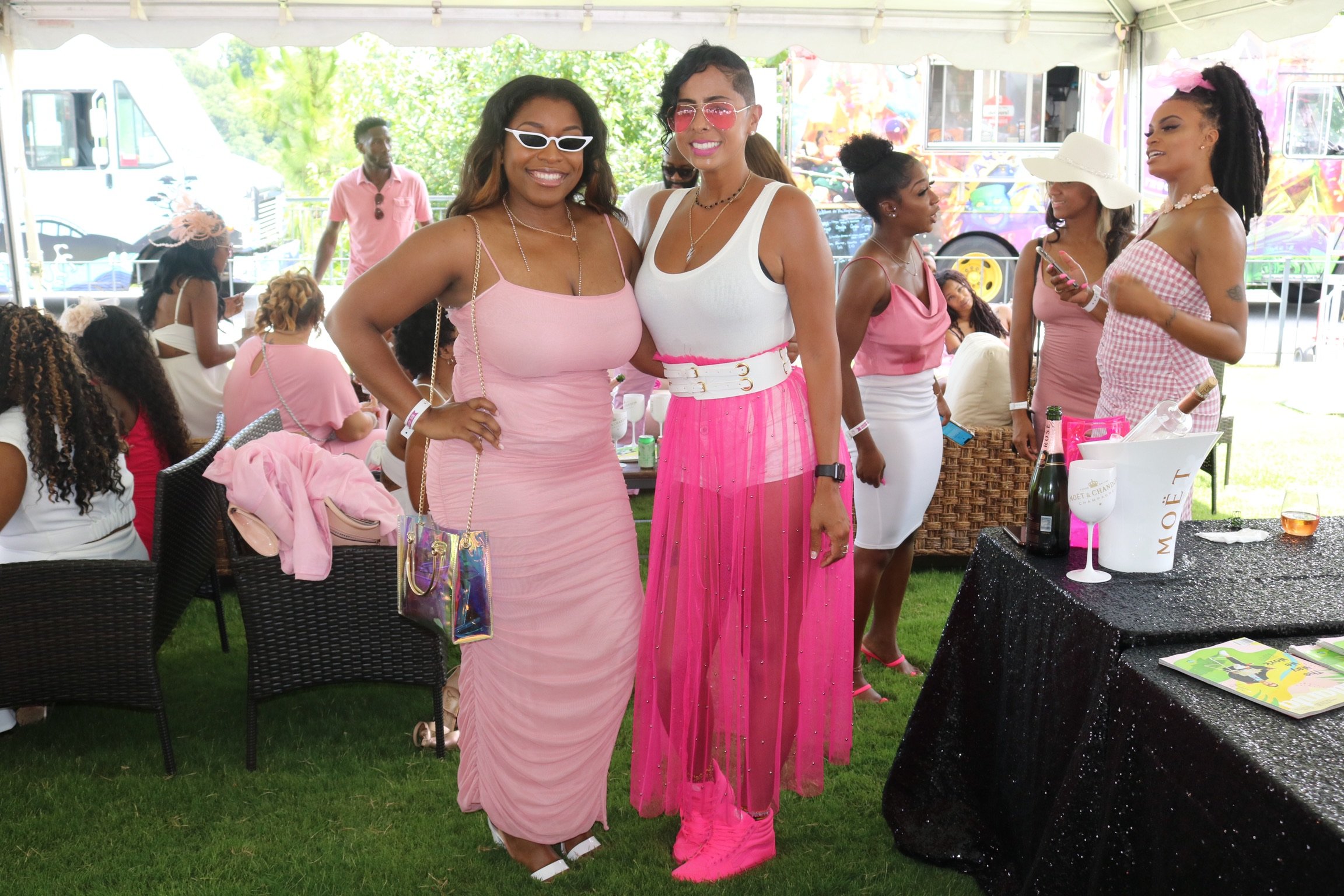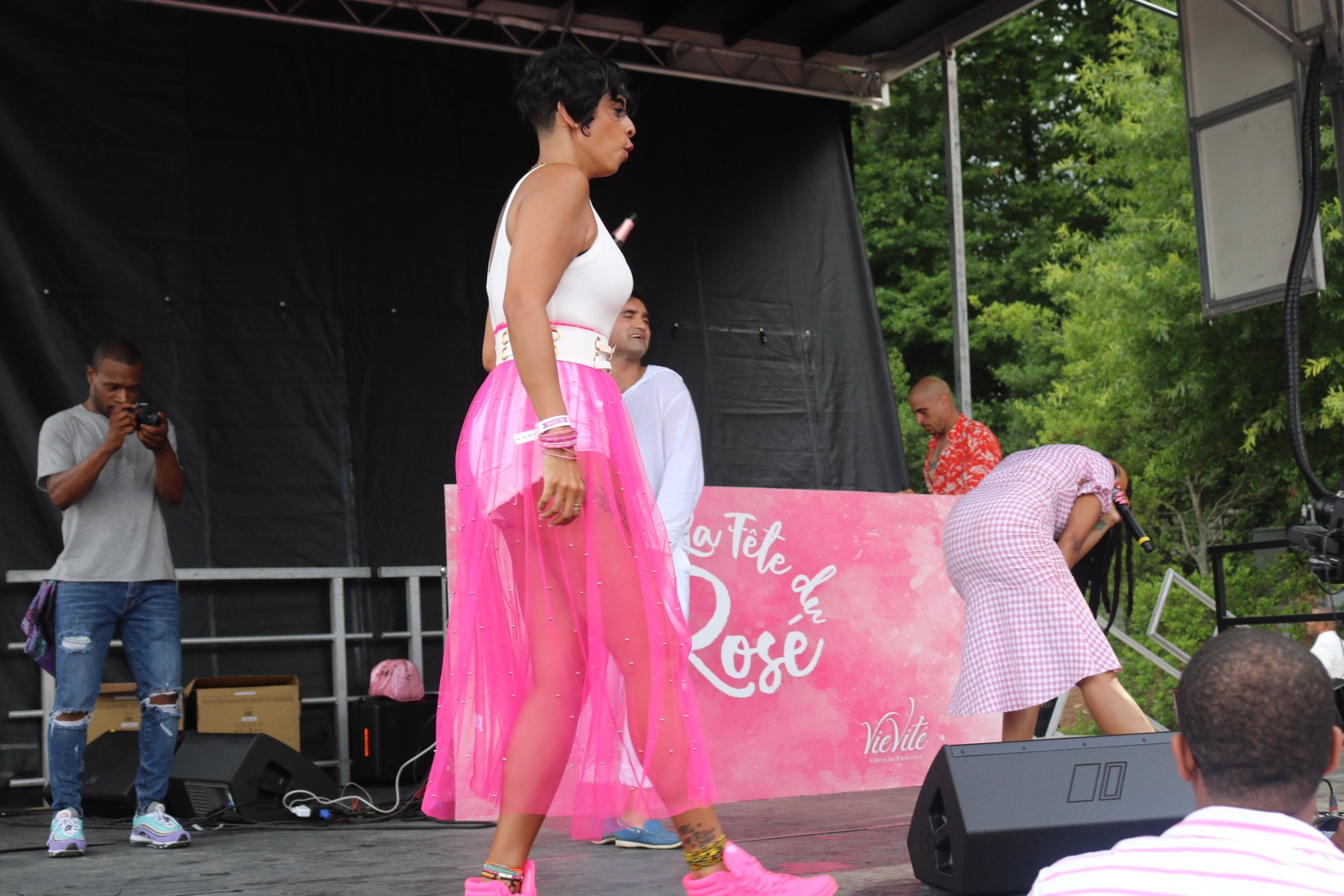 (Above) DJ Stormy looked so bomb in her outfit. I had to stop her for a picture as well as get a picture of the gorgeous host, Krystal Garner (below).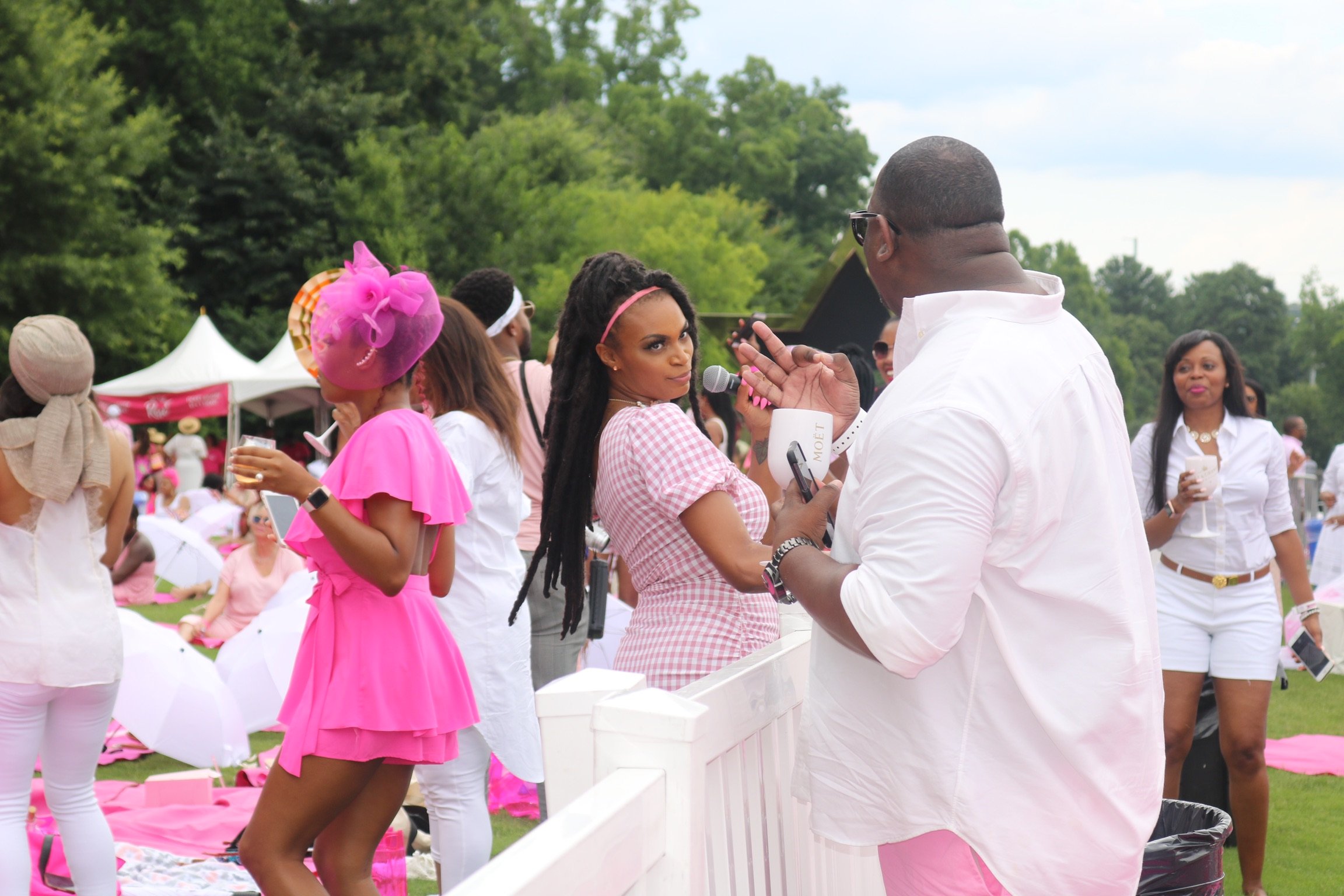 When the Moët kicks in!
Above: When I saw the back of this dress! Whew Chile. I had to stop her! So so so gorgeous!
Final Thoughts
You Do NOT want to miss the Celebrez en Rose event! Good times with good people are a sure thing! Head over and subscribe at celebrezenrose.com to get festival updates.
If you liked this post, be sure to check out: