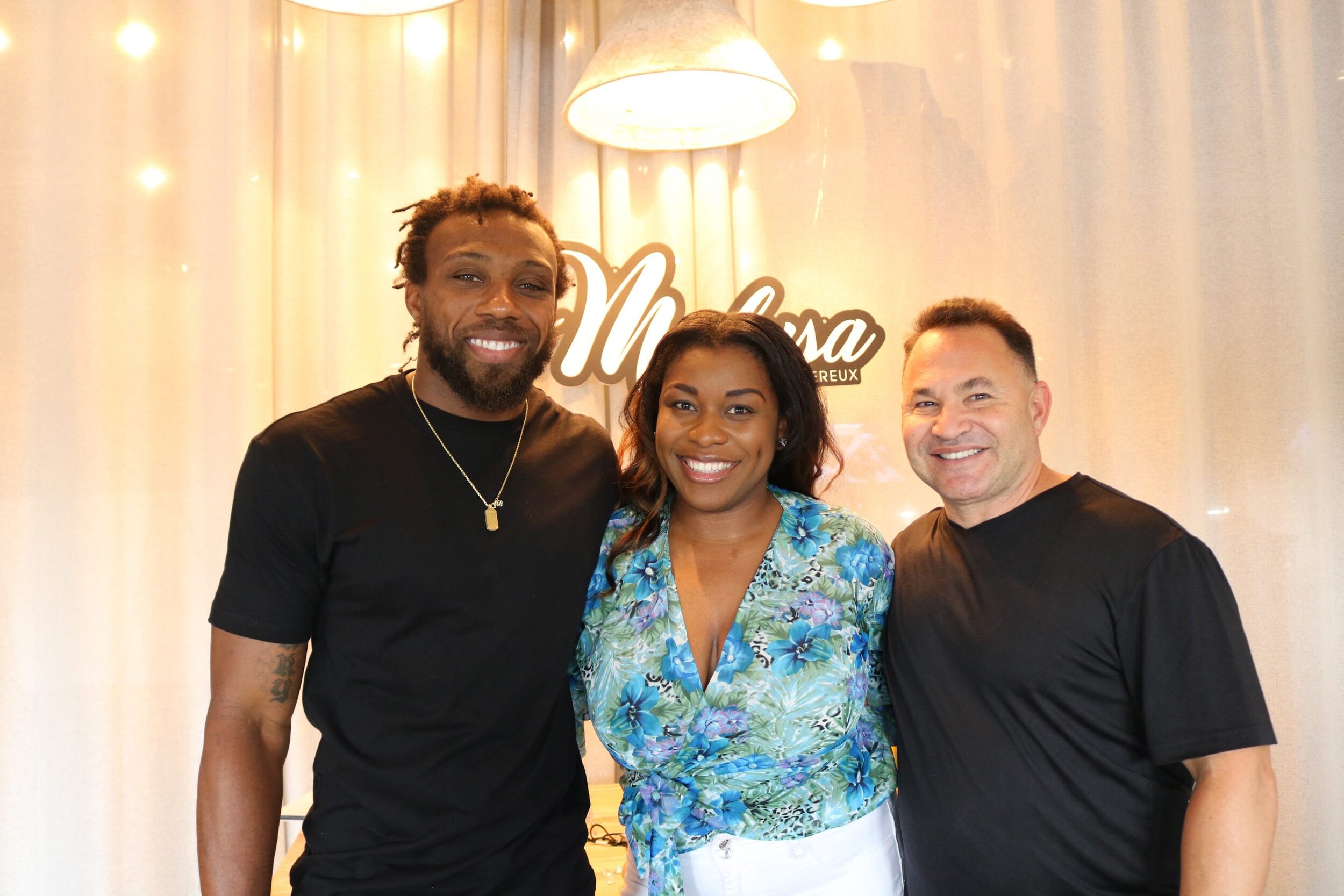 I had the opportunity to attend a Manis and Mimosa event in Atlanta earlier this week. It was hosted by Medusa by D'Evereux which was founded by NFL star Eric Berry to honor his mother and grandmother. I honestly left feeling super inspired. If you have read or heard about Eric's journey to and through the NFL so far, it's enough to have you feeling up to make it to and through any of life's challenges. So the fact that he has started something that "seemingly" seems so far fetched from who he is as a player on the field is amazing. I love it when people start out-of-the-box businesses to build up the community! Keep scrolling for all the pics and full YouTube interview.
(Above) Giveaway Winner (Below) Medusa Team 
Eric's line, Medusa by D'Evereux (www.medusanails.com) provides products and services to nail techs such as high quality gel colors and nail tech education. This is such a smart move for him, as the beauty industry has and will always be booming! I got a chance to speak with him and attend the event which hosted in person demonstrations, giveaways, a fun photobooth, and yummy hors d'oeuvres. This was a great event that showcased that when you have a dream, you have to take steps to make it happen-even though it may be beyond the ordianary. Eric has had an amazing athletic and health journey. Check out the interview I had with him below discussing the vision and what is next for his recently launched company, Medusa Nails. Make sure you support the company and share with any new or established nail techs that you may know! This company is also one to follow on social media @medusanailshq because..I mean, who doesn't love a gorgeous nail color?
 (Below) Eric's Grandmother got him on her nails! So cute! 
www.medusanails.com