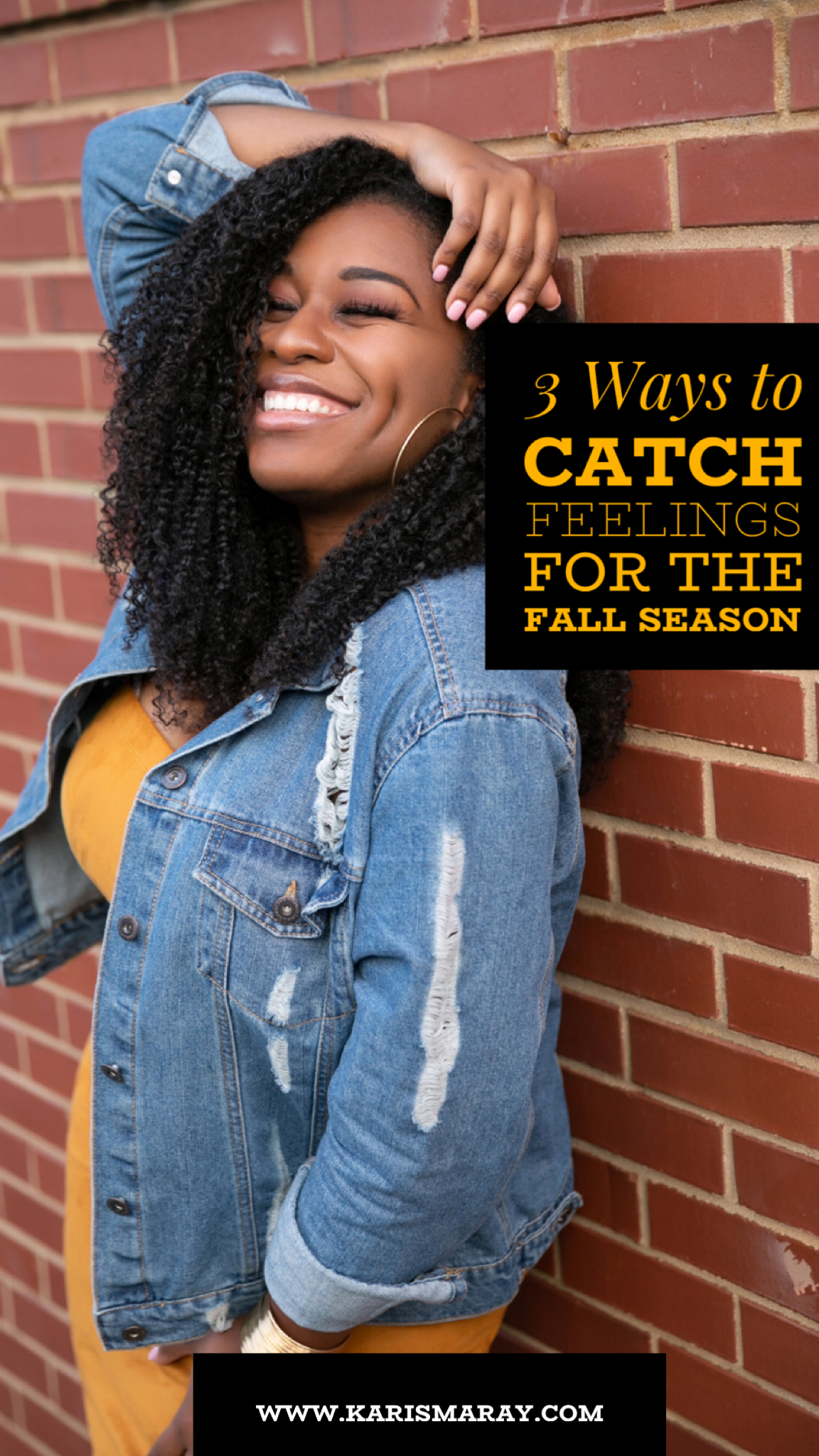 I'm super excited that FALL is here! I have already gotten in the mood for the new season. Fun Fact: Fall is my FAVORITE season. Who else subconsciously falls victim to the store decor, products, and fall season feelings? Keep reading to see how I prep for the season. 
Can you tell that I'm happy for Fall?          Photo Credit: https://www.bonniejheath.com
Purchased candles. One thing I love about Fall is the SCENTS! Cinnamon, pumpkin spice, anything that smells "Fall nice" is a GO! Its something about a Bath & Body Works sale that automatically makes me happy about the season change! When I was coming up and living with my parents, I still burnt my own candles in my room this time of year! Yall know I have a weak spot for them. Scent therapy is a great way to remind you that the season has changed! This is what the homepage of Bath & Body Works looks like! Who can resist?
Credit: https://www.bathandbodyworks.com
Went shopping. While I haven't gone overboard in any particular area, I have gotten a few pieces of decor for around the house as well as purchase a couple of fall colored items. Dollar Tree is a GREAT place to switch up a few things around the house (especially the kitchen) without breaking the bank! I have a few fall items that you will be seeing on the blog soon!
credit: www.dollartree.com
Planning fun outings. YES! Carnival season is here. I've already got a date set to attend the North Ga Fair. I LOVE attending state fairs this time of year. When I was a kid, I'd always fall sick around the time of the fair, so now that I'm an adult it is a MUST DO! The rides, food, and fun games make the season that much better!
How do you transition seasons? What are your favorite Fall traditions? Comment Below!