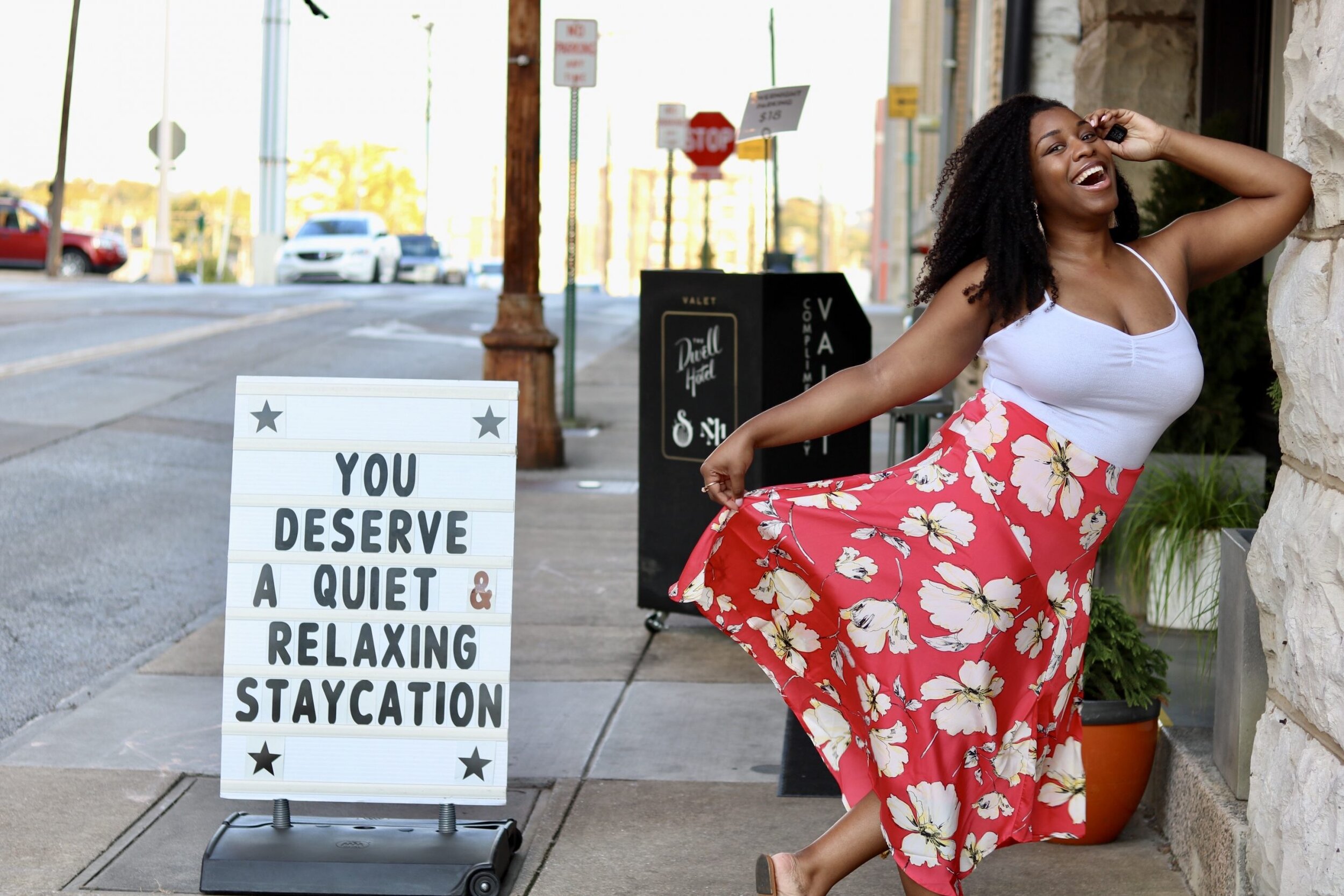 I recently got in my car to take a solo vacation to Chattanooga, Tennessee. As a southerner and Georgia girl, I felt so ashamed for not finding my way to this safe haven sooner. Solo travel is a great way to know yourself more intimately and ensure you are aligned with your purpose.
This hotel just KNEW why I was checking in!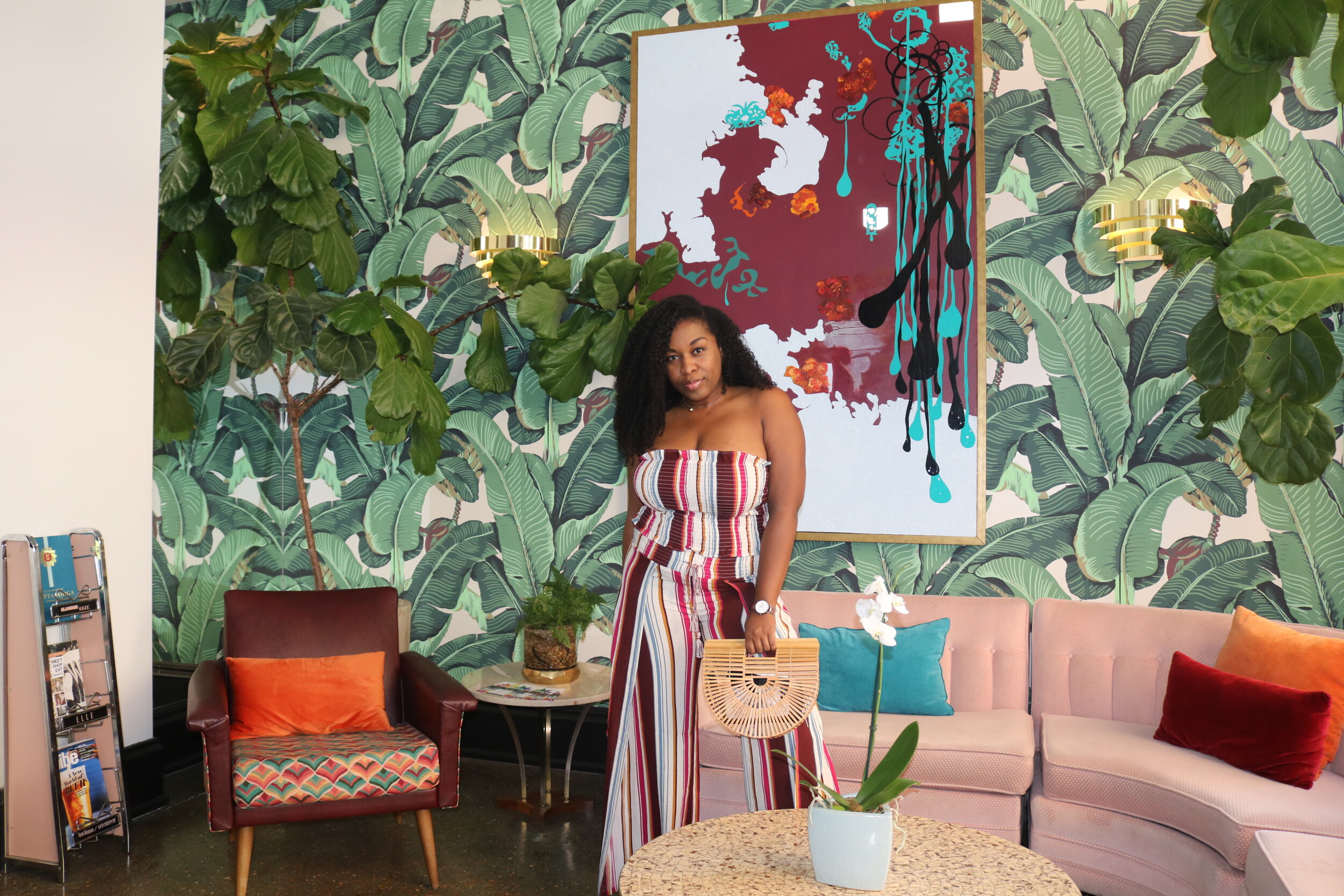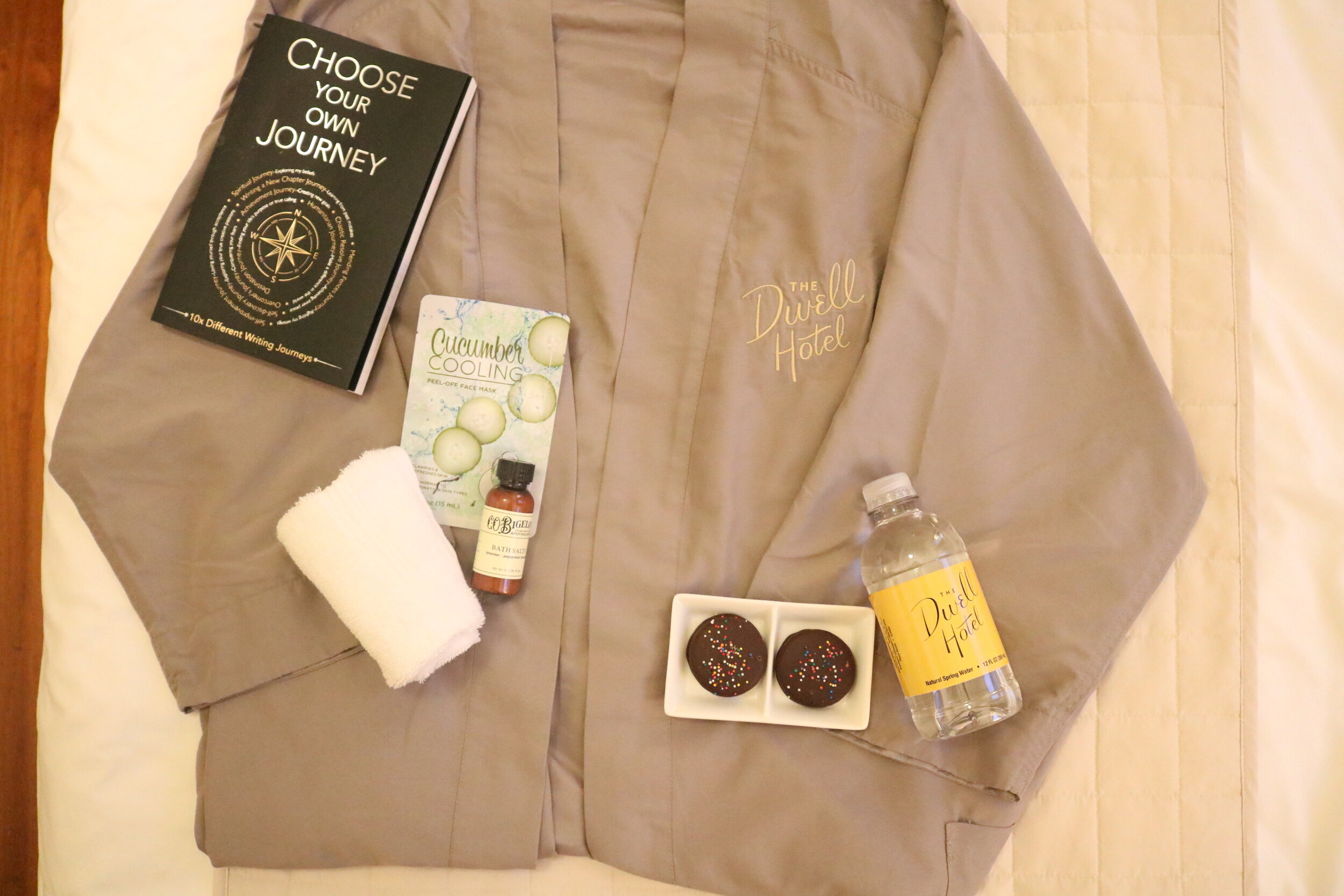 Tip 1: The Best Solo Vacation Will Start with Saying "NO".
I knew I wanted to get away to be alone–and I knew this because I hadn't taken myself anywhere all summer long. I was in a bonnet. At home. Doing absolutely nothing. It was a "sacrifice". I told myself. I have been denying myself for the sake of helping others around me, but I realize that if something makes me happy (like traveling) then I should make some plans to do it, even if I didn't go far.
Chattanooga is only 1.5 hours away from me. Upon making this decision to travel, I told some of my family that I was taking a solo trip. I was met with "Hey Karisma, Can You..?" My automatic "out of the office" reply? "No". As a woman and nurturer, we tend to put ourselves on the back-burner for others around us. When I knew for sure that I was taking the trip, I immediately started saying "No" to everyone around me.
This might be unrealistic for some depending on your circumstance. However, saying no as much as possible right before your trip, helps put you in the right mental space to fully enjoy it. It's the first best tip because self-care is about boundaries.
Tip 2: Do What You Love
While you're packing, try to remember the little things in life that make you happy and spark joy. Do that on your trip. I LOVED to read magazines as a teenager, and so,of course I brought a couple along with me on my trip. When you are alone, you realize are in touch and realize so many things about you! I am a reader. Actual books and magazines make me happy. Keep your schedule open and flexible to only do the things you want to do.
Tip 3: Focus On What Matters-YOU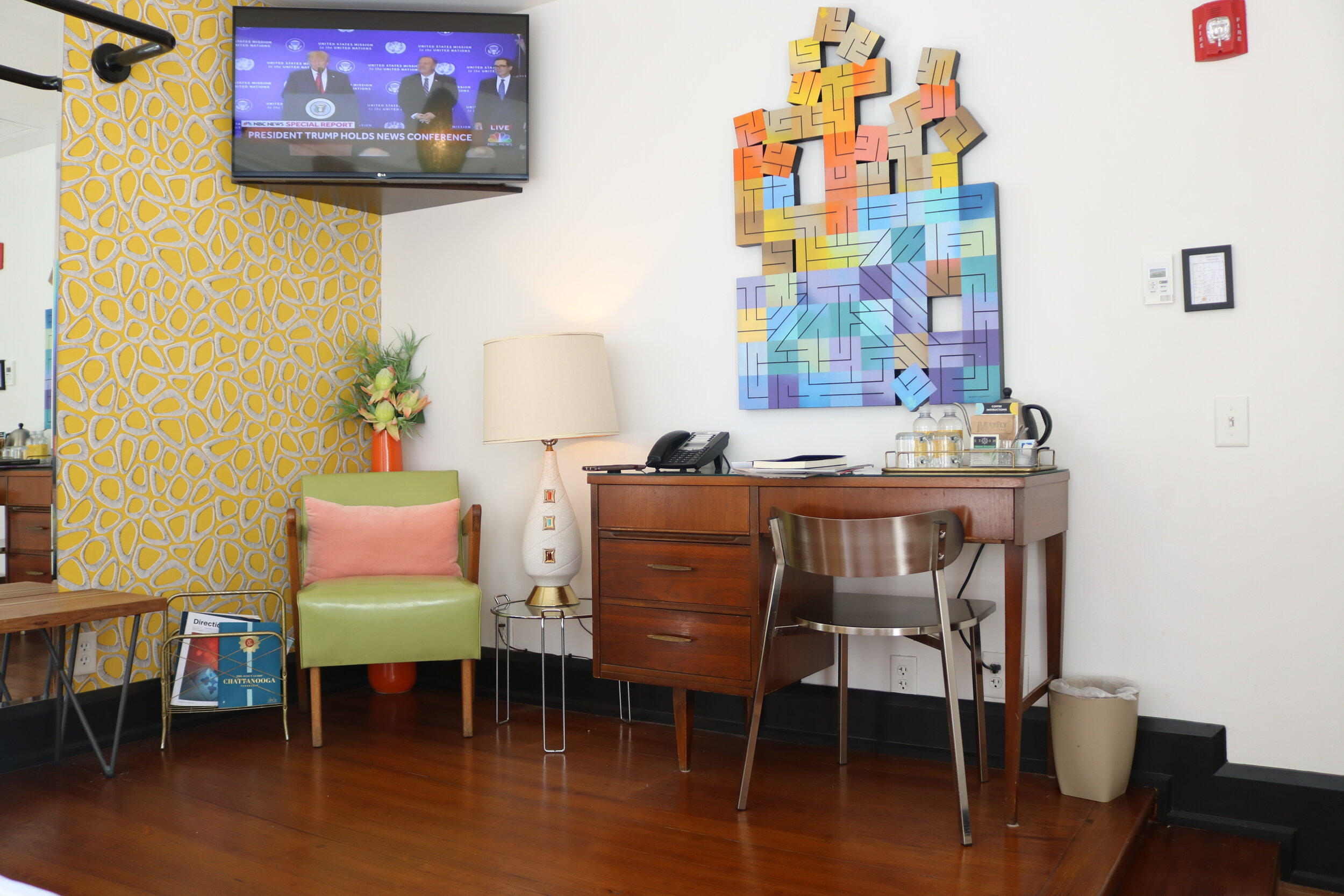 Try not to over-complicate things on your trip. You want to have an idea of the place you are going but try not to cram your schedule- as that defeats the purpose. The most important element of the trip is the hotel. If you can find an amazing boutique hotel like The Dwell Hotel in Chattanooga, I'd select it over a chain. I knew I wanted simple but luxurious. The room felt like I was in New York City.
If Beyoncé came to Chattanooga, I'm sure she'd want to stay at the Dwell. There were only 16 rooms, and this provided a level of privacy and comfort that I did not want to leave. Which brings me back to the point. Get in a space that you don't want to leave. A quiet place that you can hear your inner voice. While you are there take physical notes on your mental space, and things that you need to succeed in your relationships and career.
Can you feel the comfort just looking at this? Yes. Me too!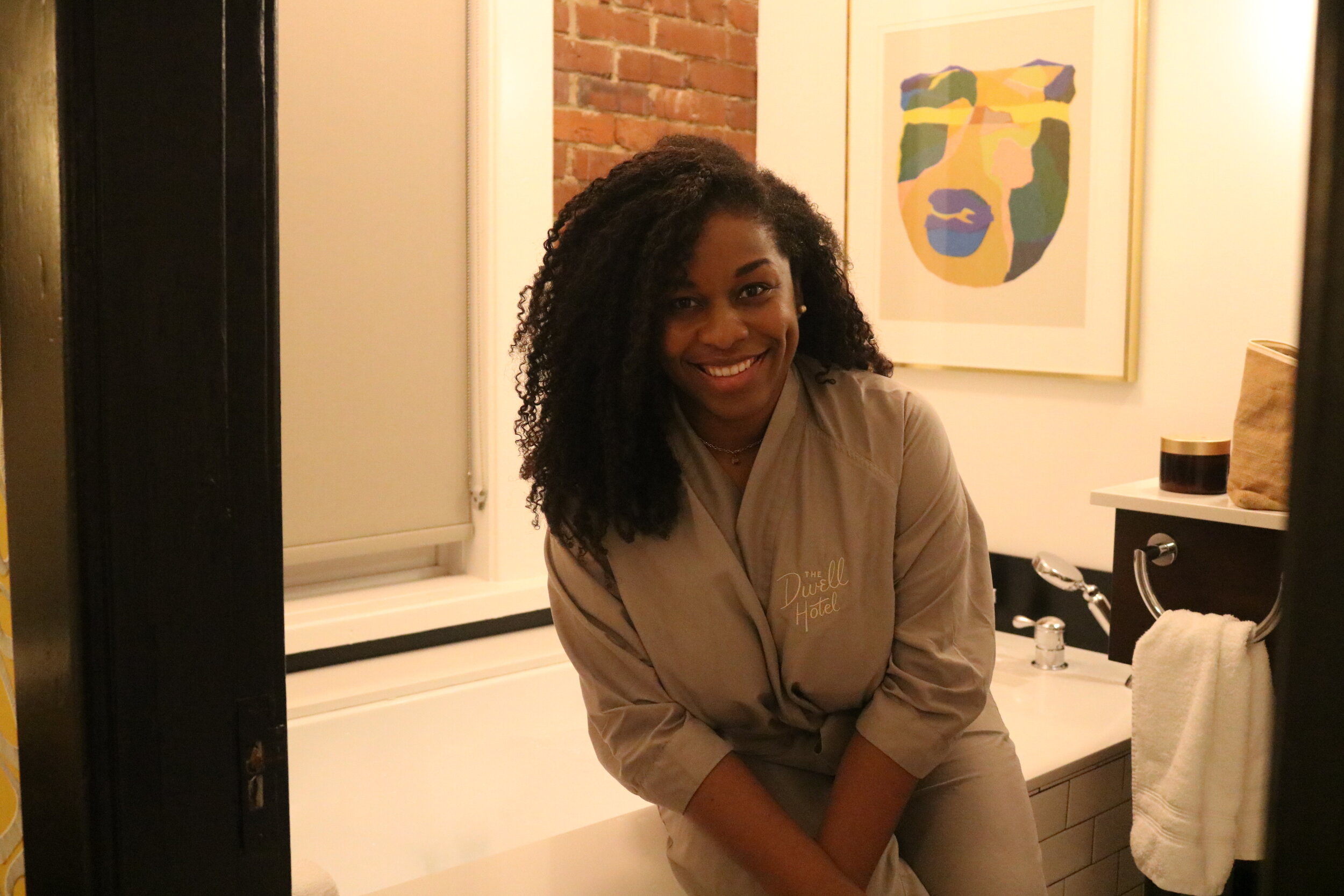 Tip 4: Try Something New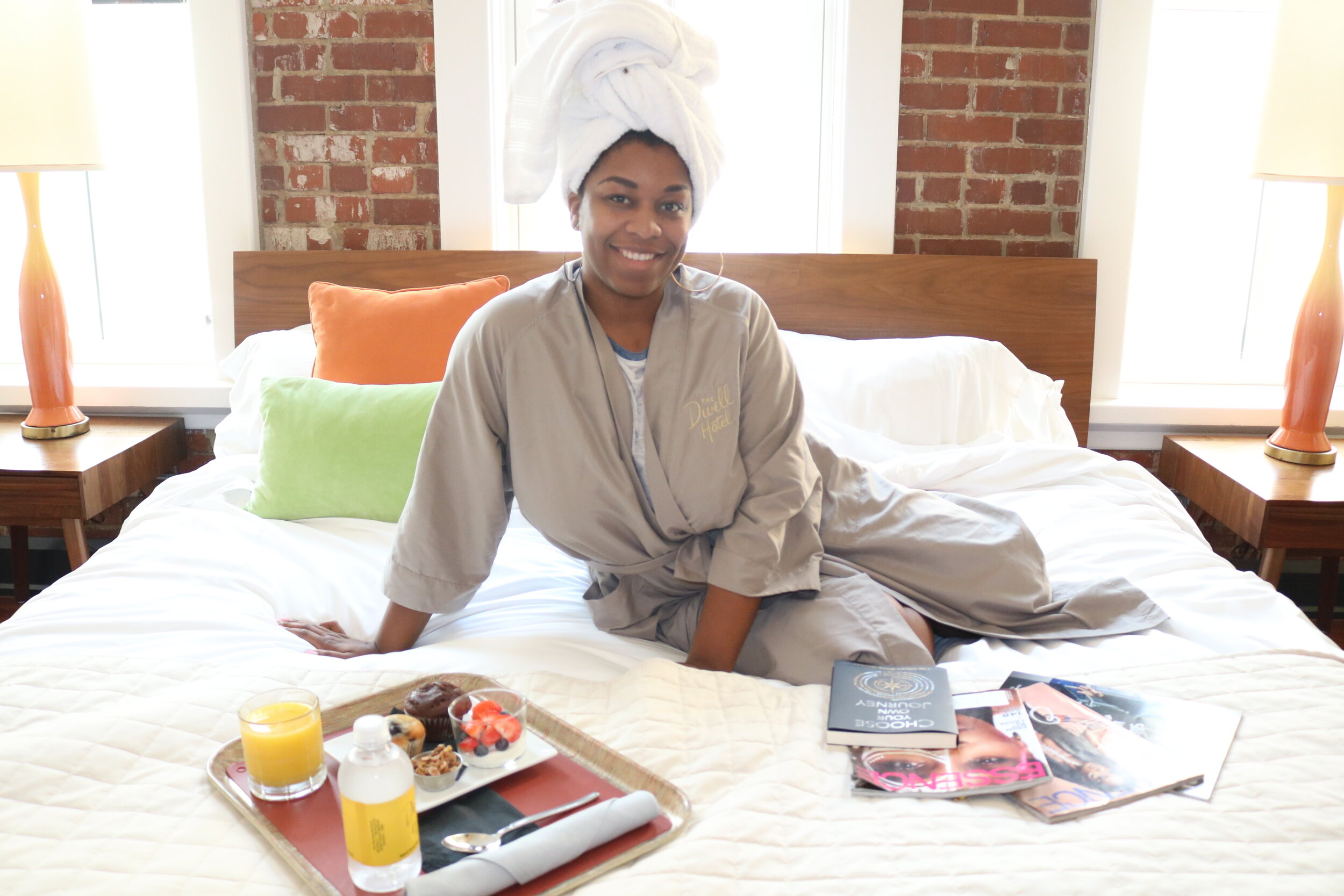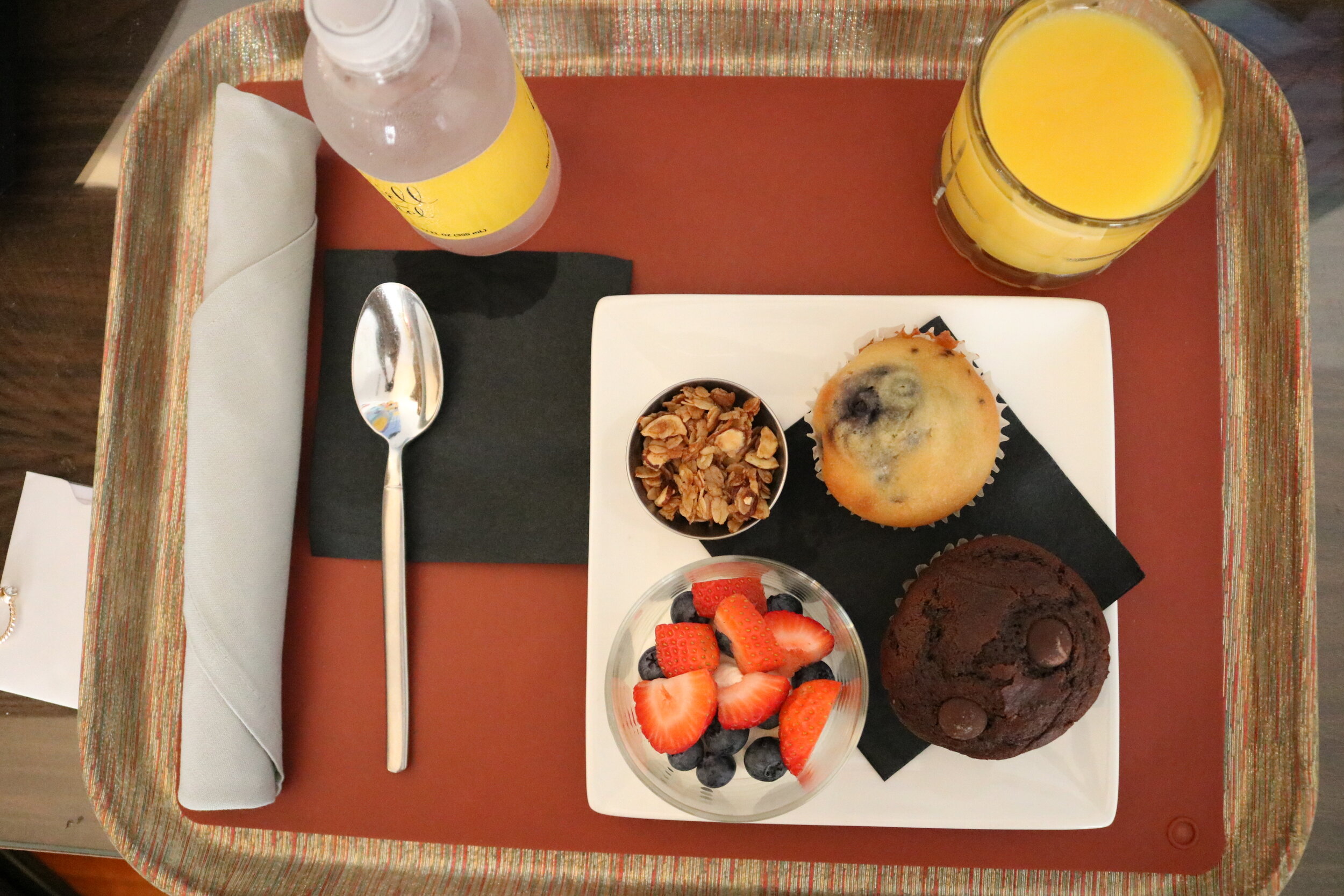 When you are planning things to do on your journey, keep in mind that caring for yourself is being mentally free and understanding your needs. Part of my needs included outdoor adventures because I'm a country girl who likes the outdoors. I knew I wanted to go hiking for the first time. I did and it was simply amazing. I will be sharing my adventures in another post this week and will link it to this article.
One new thing I tried was breakfast in bed. Can you believe I've never had breakfast in bed! Have you? Room Service at The Dwell Hotel Was Simply Amazing!
Being alone helps you to understand what your needs are and is a true way to reset. Have you ever been on a vacation alone? What did you learn about yourself? Let me know in the comments!
Keep scrolling to check out more images below of my relaxing stay.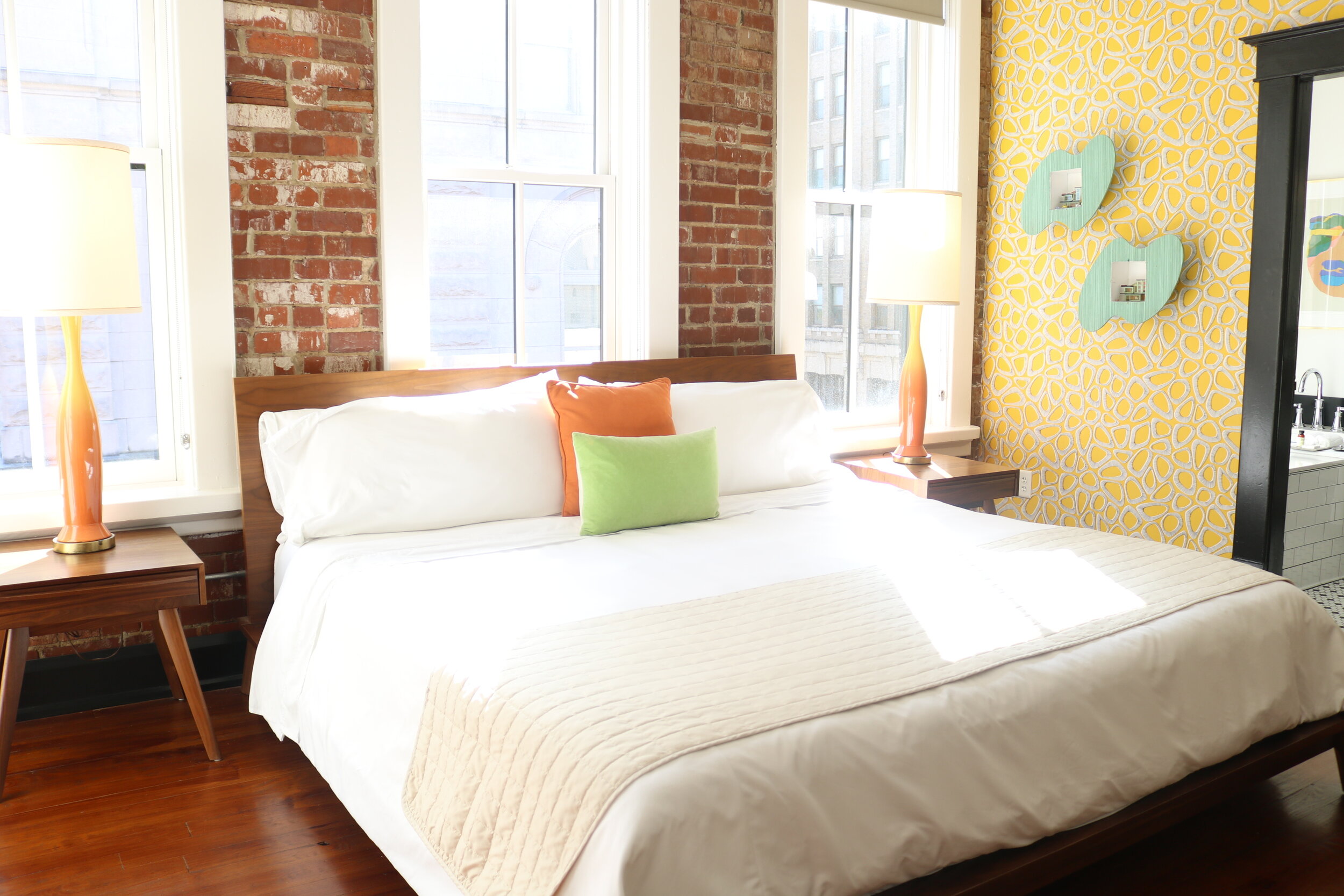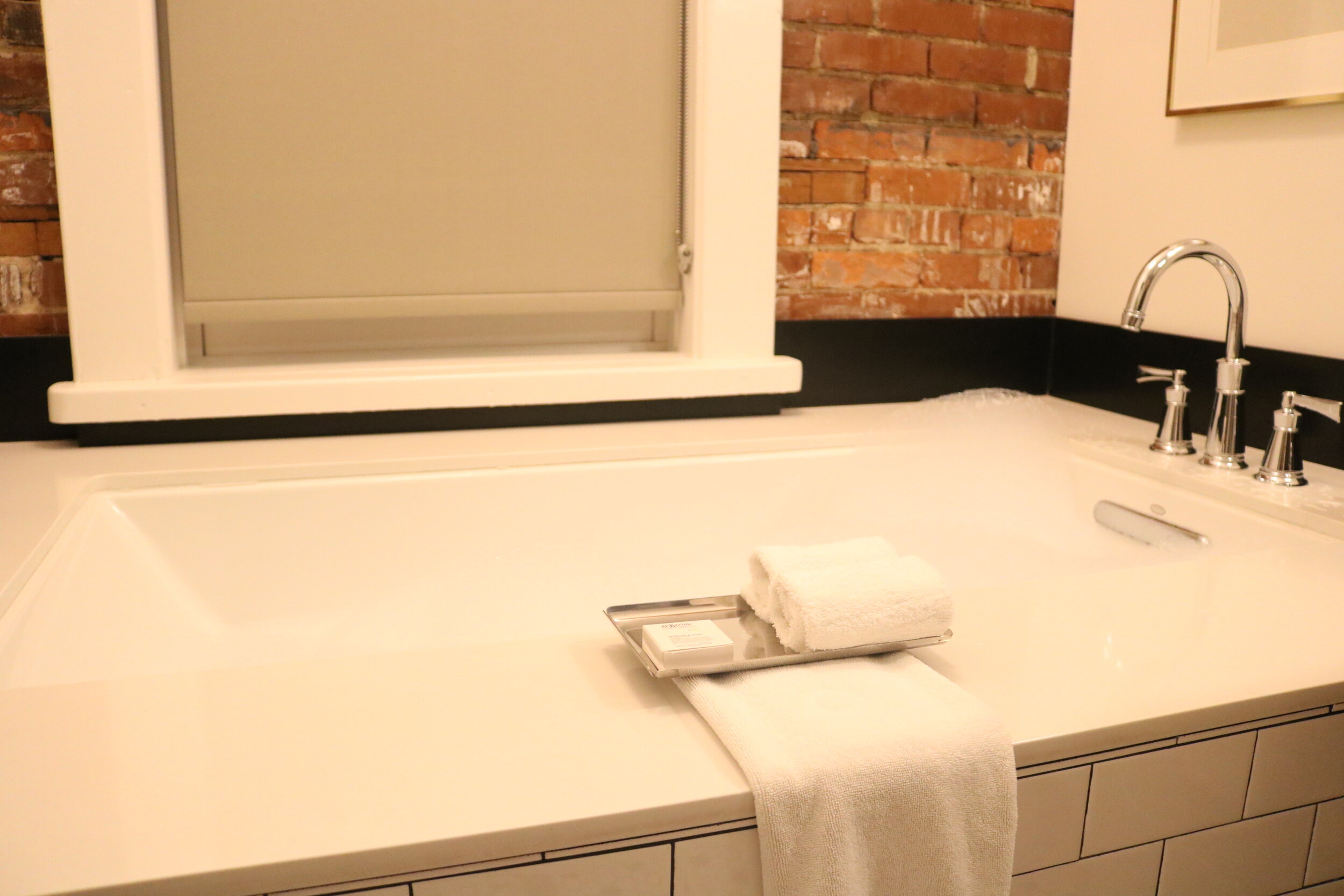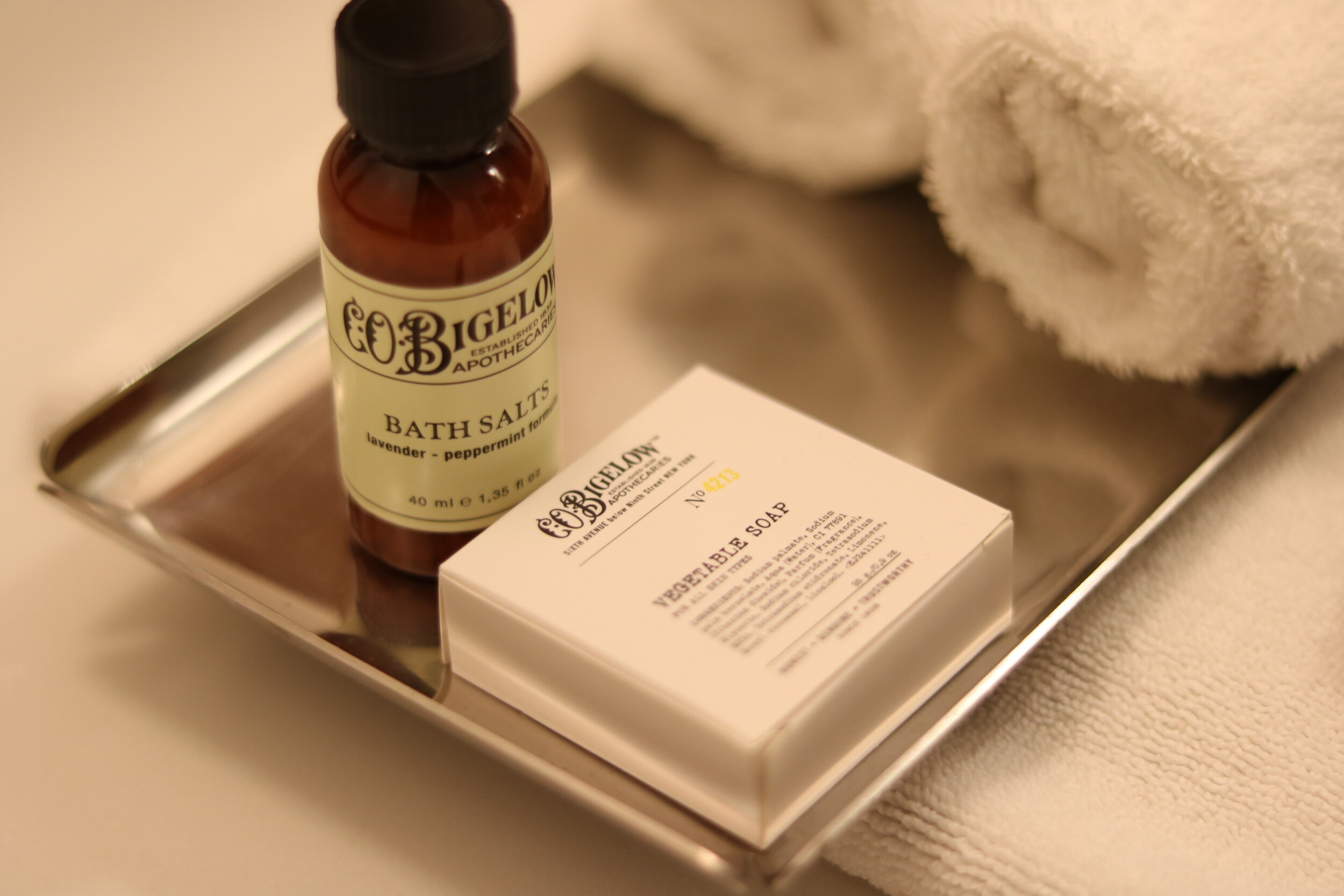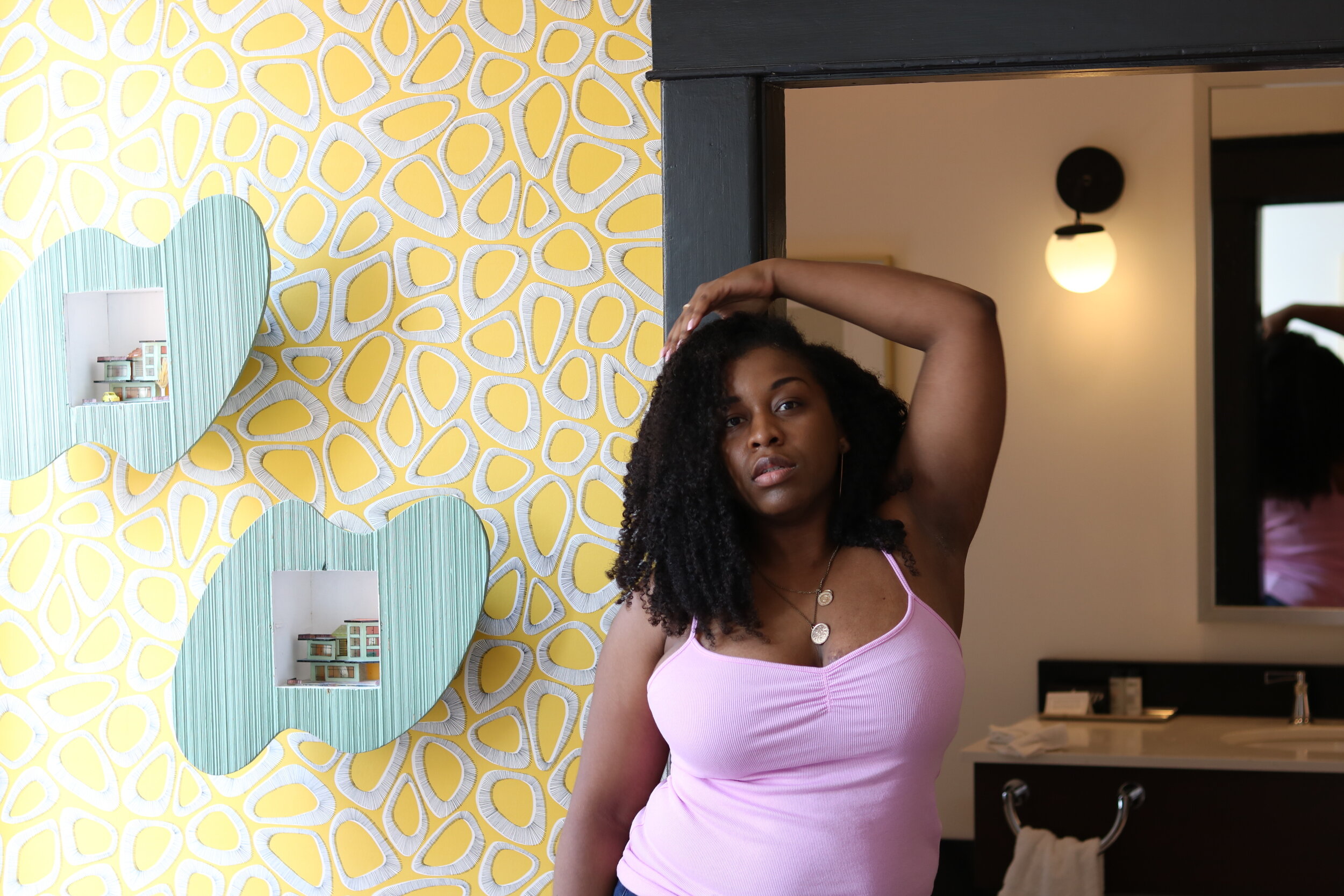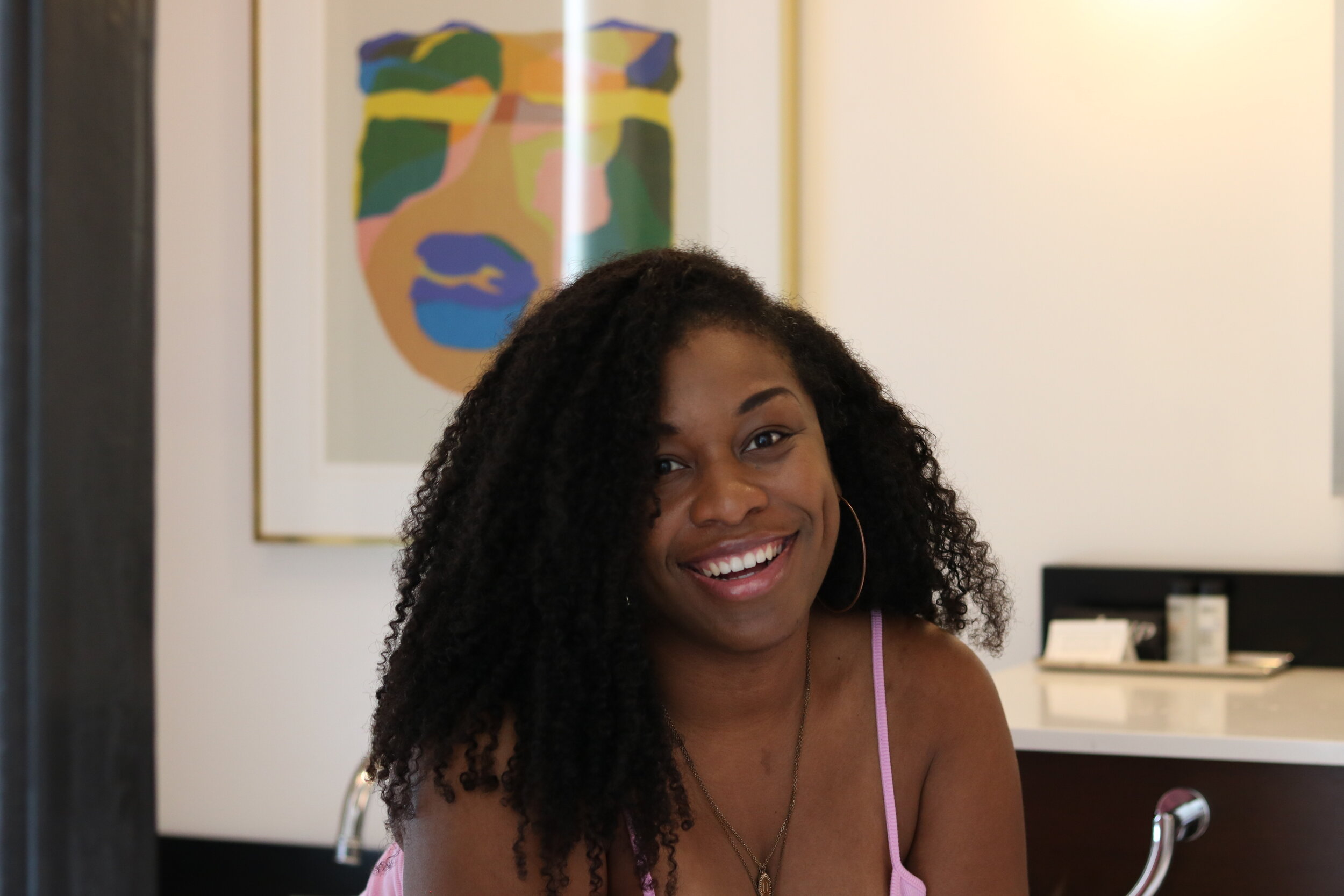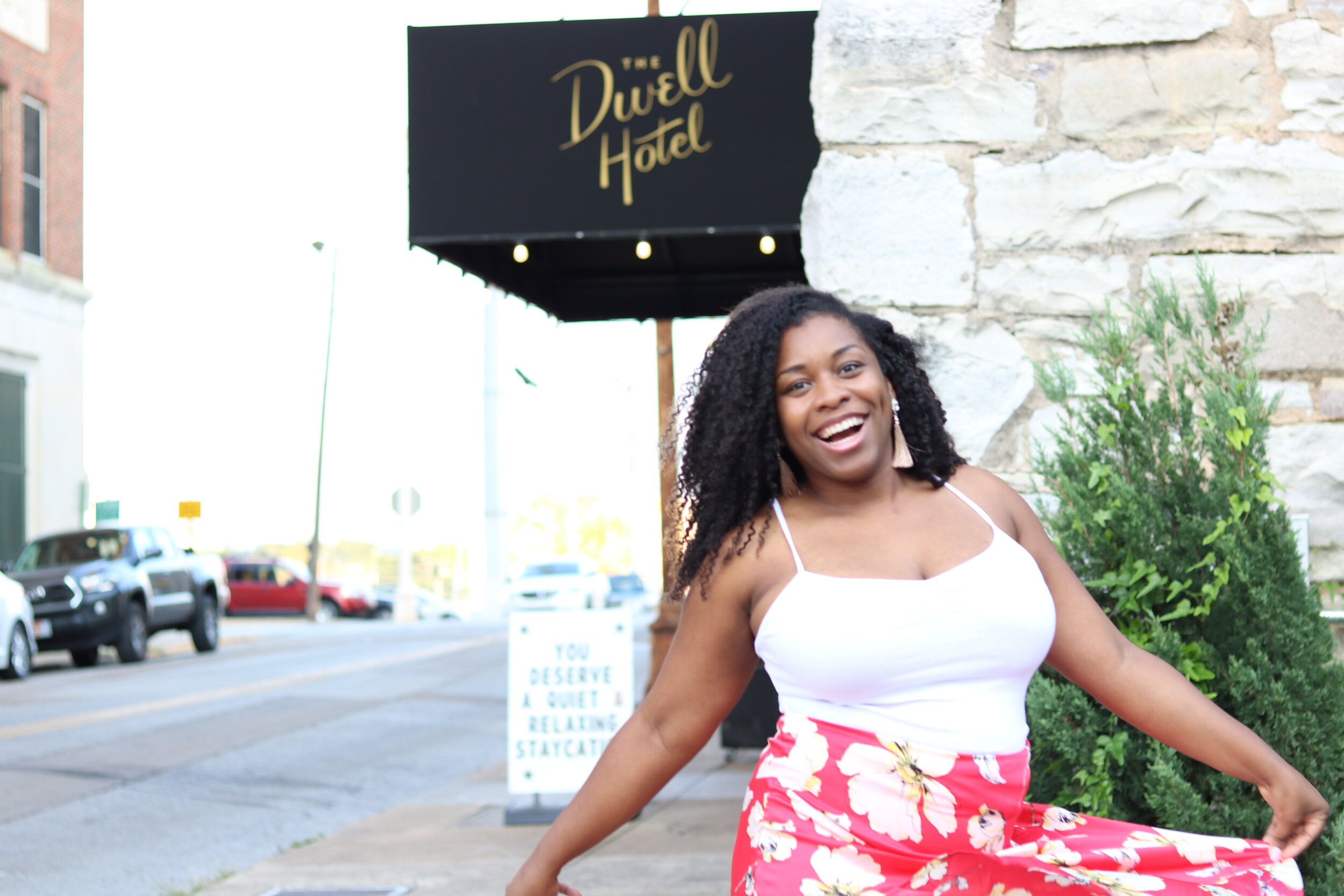 Thanks so much for my friends at The Dwell Hotel for your hospitality and sponsoring this post.