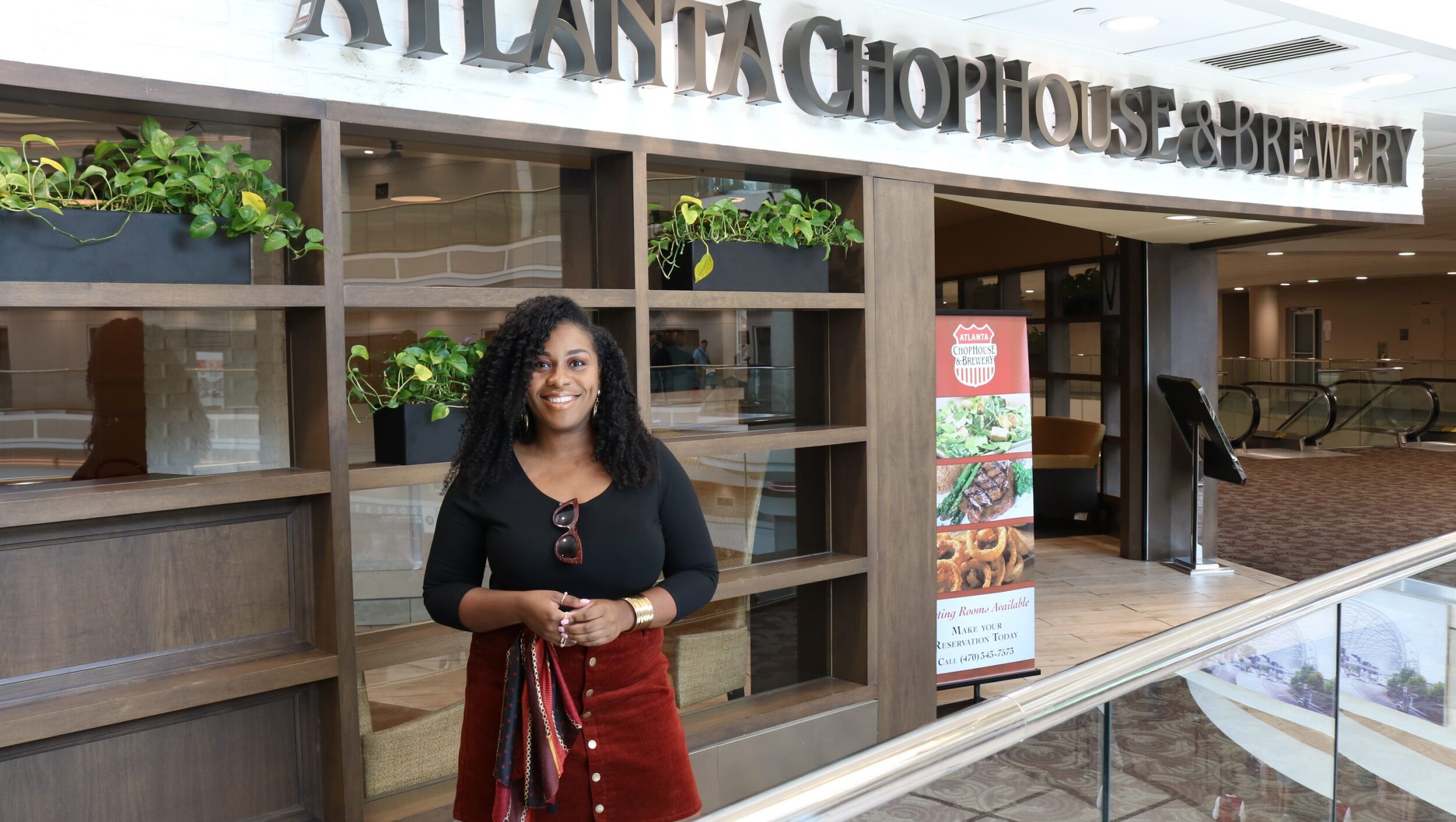 I recently had a chance to do a food crawl through the Atlanta Airport and taste the amazing dishes that the restaurants have to offer. My traveling experience and my taste buds will never be the same.Taste of Hartsfield-Jackson is an annual event that allows you to have a taste of some of the very best dishes at the Atlanta Airport. This is the 5thyear it has taken place, and it also doubles as a benefit event for a charity organization (so attending a win-win). This year it benefits the Atlanta Community Food Bank (https://acfb.org/) and the tickets to attend this year's event are only $15 at www.tasteofhj.com. Be sure to purchase your tickets before the event which takes place on October 29th, 2019. You will be given 10 tickets, and will be allowed to sample one "taste" of a restaurant for each ticket. You will not have to travel from one side of the airport to the next, the tasting event will be centralized and it will be easy to access.I wish I had known about such an amazing event when it originally started, but I know now. The airport seems so intimidating, and I always feel rushed when I am traveling through to catch a flight. Because of this, I rarely stop to slow down and have a full meal at one of the restaurants. This tasting event allowed me to preview some of the foods and now I can't wait to visit again-so that I can eat again. Keep reading to see what all was on the menu…
First Stop: Atlanta Chophouse
The Salmon BLT was super tasty
Located in the domestic north terminal, Atlanta Chophouse served some of the best "sit down and take your time" meals at the airport. I was delighted when the first plate came out tasted as good as it looked! I savored each bite and was very pleased with thequality of the food. You will want Atlanta Chophouse when you have at least 30 min to 1 hr to spare and need a dinner break. The food and drink selection is expansive, and you can look to be filled with a wholesome meal.
Below L to R: Jalapeños mojito and the GA front porch, which I enjoyed
The Chicken Piccata- So delish! A perfect chicken, mashed potato, and veggie combo!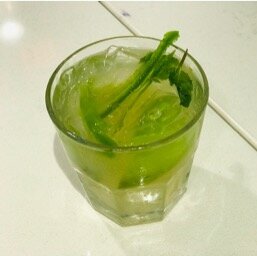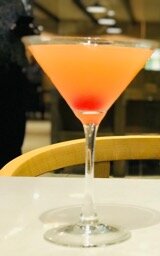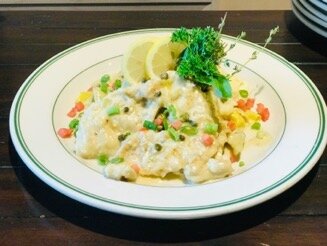 The Baby Spinach Salad Paired with the GA Front Porch Cocktail makes for a great meal!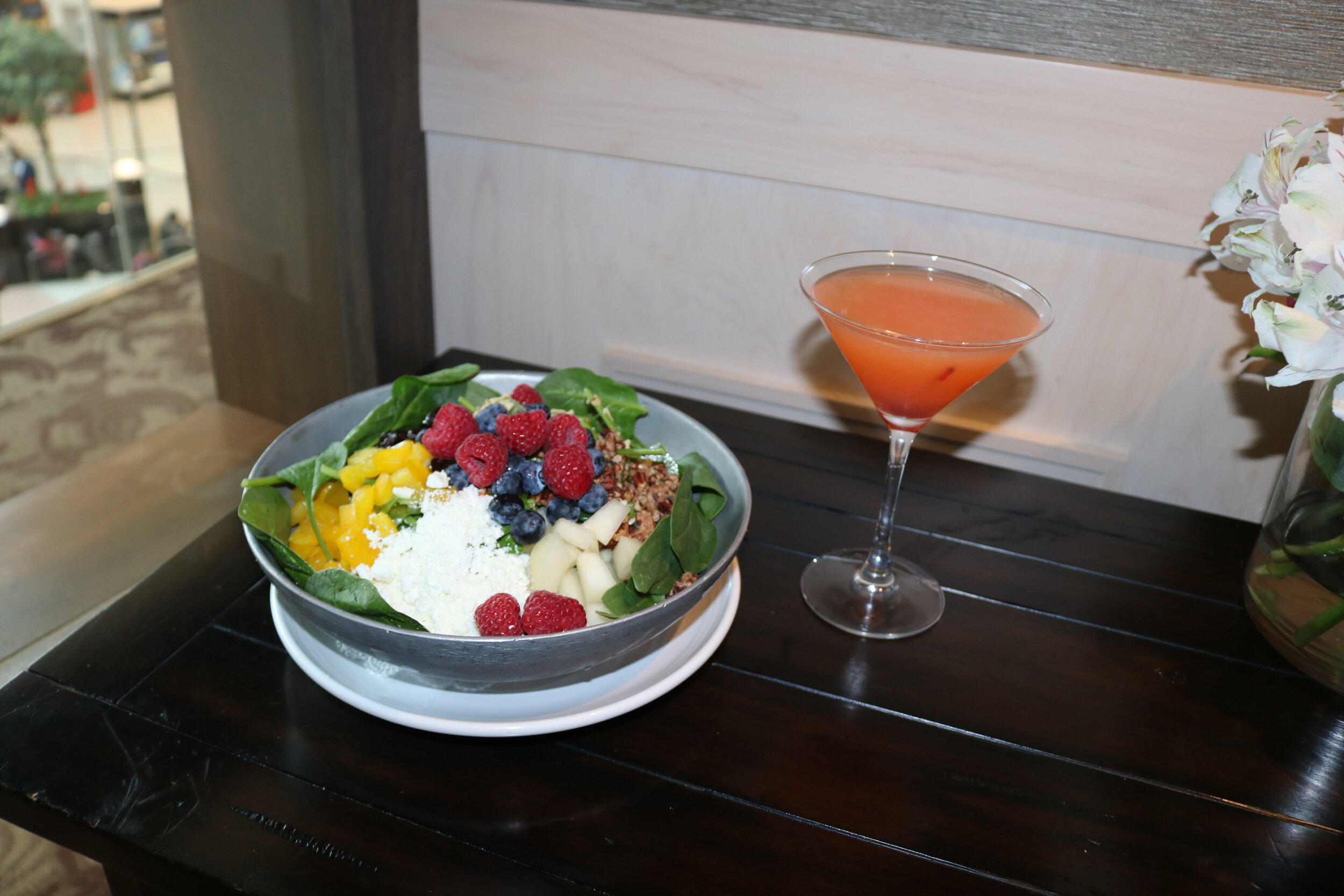 2nd Stop: Papi's Cuban Grille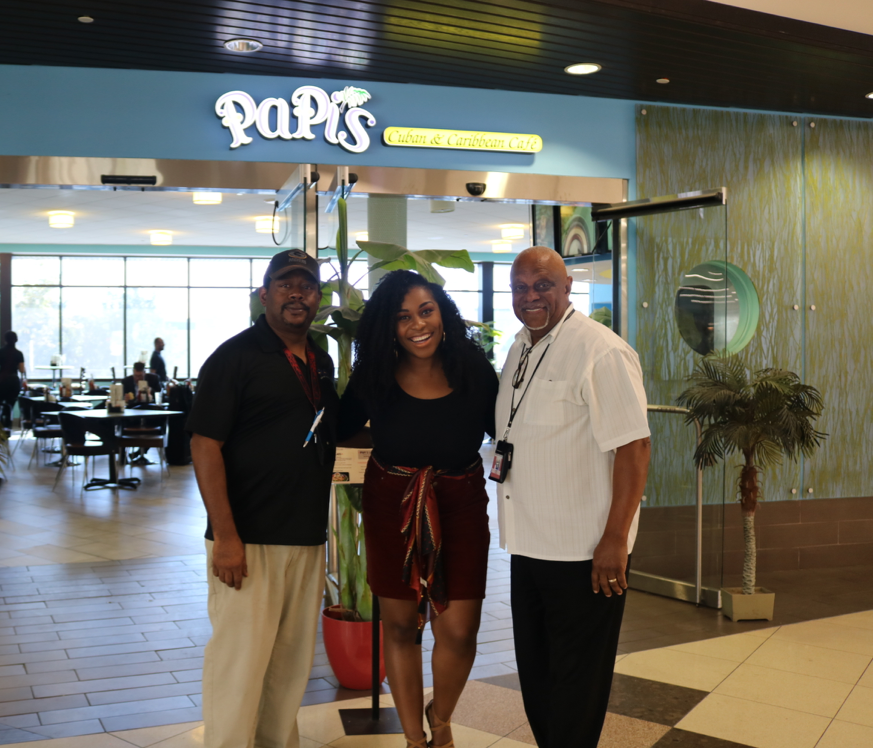 Papi's is a Cuban based eatery with a Caribbean flare! I cannot wait to return and taste more of the items from the menu. I was able to taste several plates like the delicious beef dish, Ropa Vieja. The Vaca Frita (shown below) was super yummy along with the Empandas or shrimp tacos, which are a MUST TRY if you get nothing else!
Let us Taco' bout this plate! You can SEE and taste the flavor through this photo!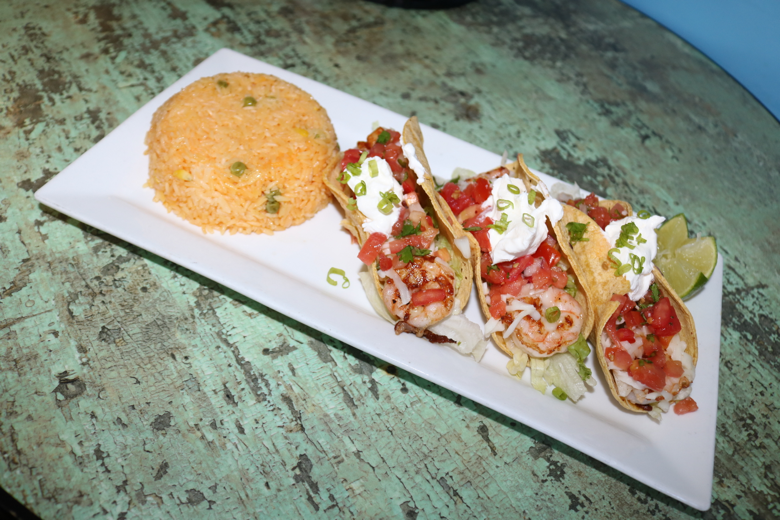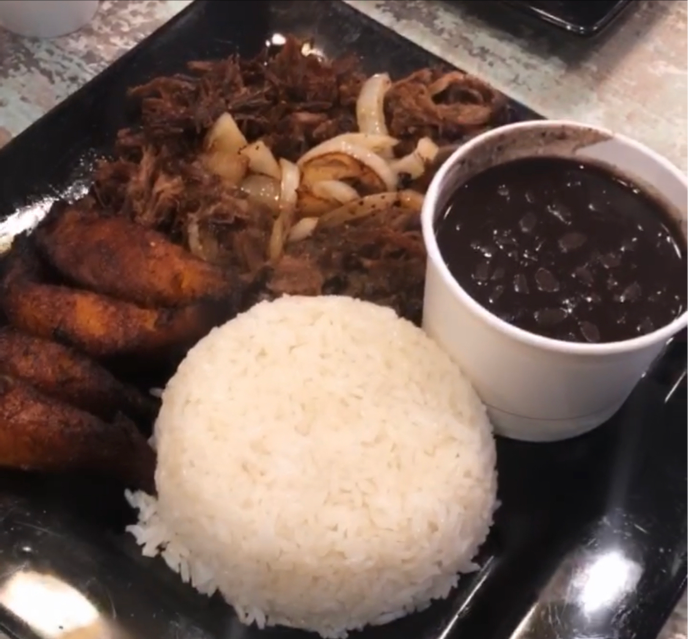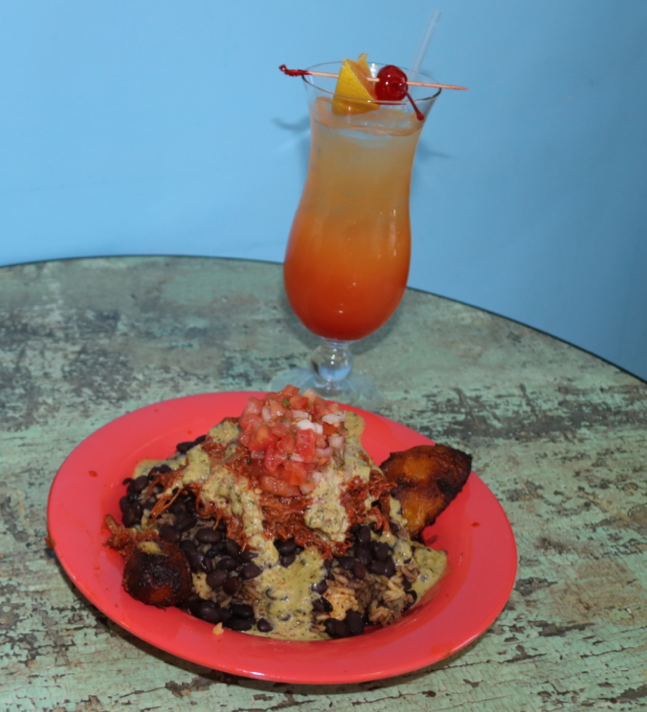 Third Stop: Atlanta Stillhouse
All this food made me happy! Can you tell?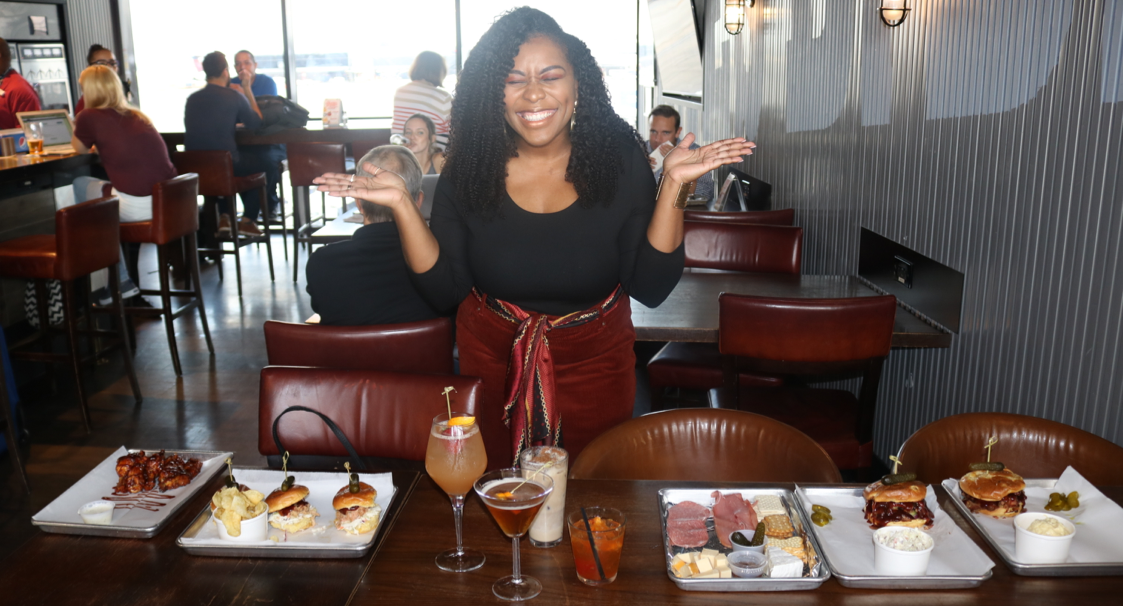 This location was great laid-back atmosphere to grab a sandwich and cocktail. You can expect the "best beef brisket" in the Airport from this location. I know because it was the chef's bragging rights, and because I tasted it myself of course. I hope that they will have some of that delicious brisket at the official Taste of HJ event! Join us to see! Also noteworthy is the white peach sangria, shown on the far left. VERY delicious.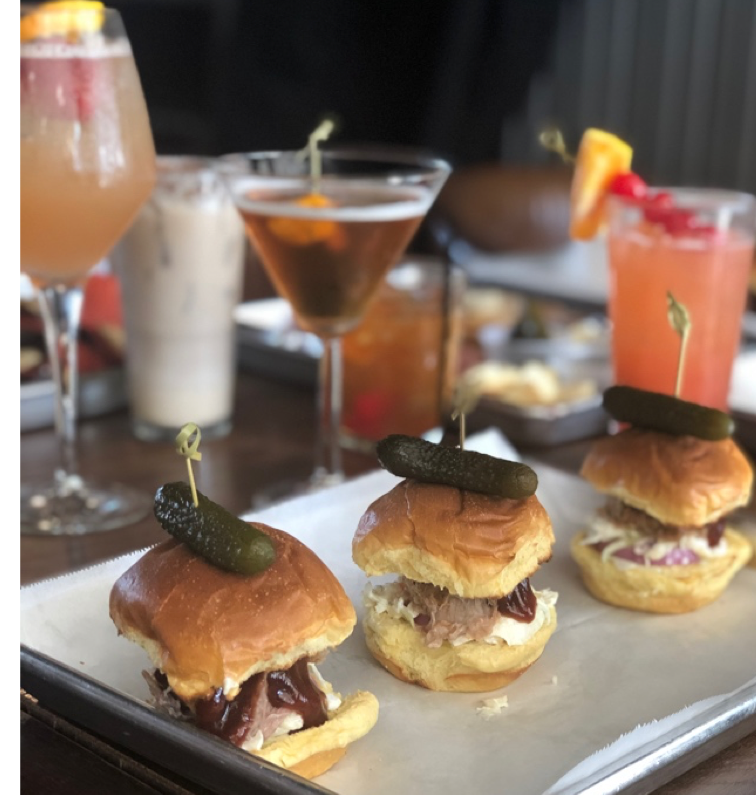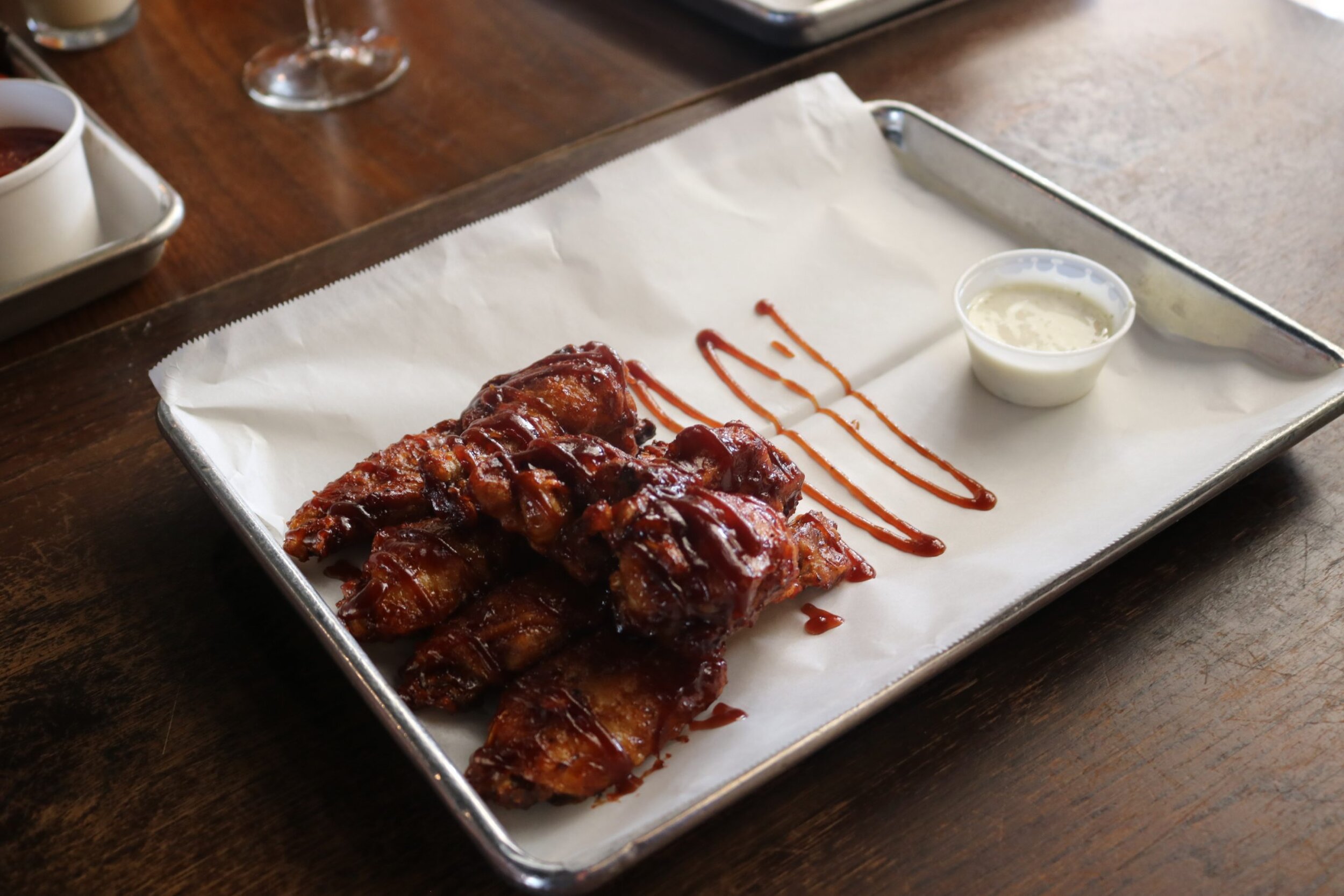 The brisket is worth the risk. The wings are worth it all.
Fourth Stop: Cat Cora's Kitchen
By the time we reached Cat Cora's Kitchen I was stuffed, but guess what? I love shrimp, and I will never ever turn it away. They had shrimp, and it was amazing. They also offer fried zucchini and other "quick chic bites" which the sophisticated eater would enjoy.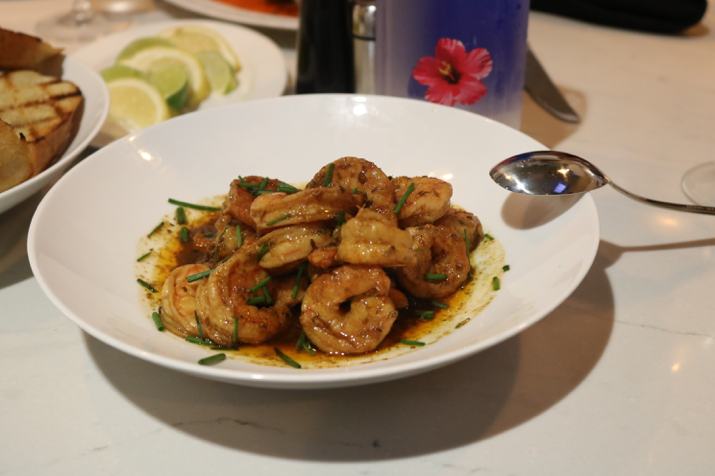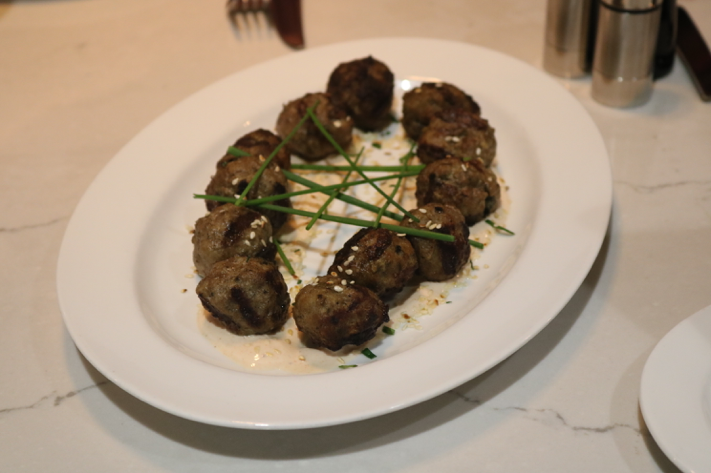 Cheers to tasty mushrooms!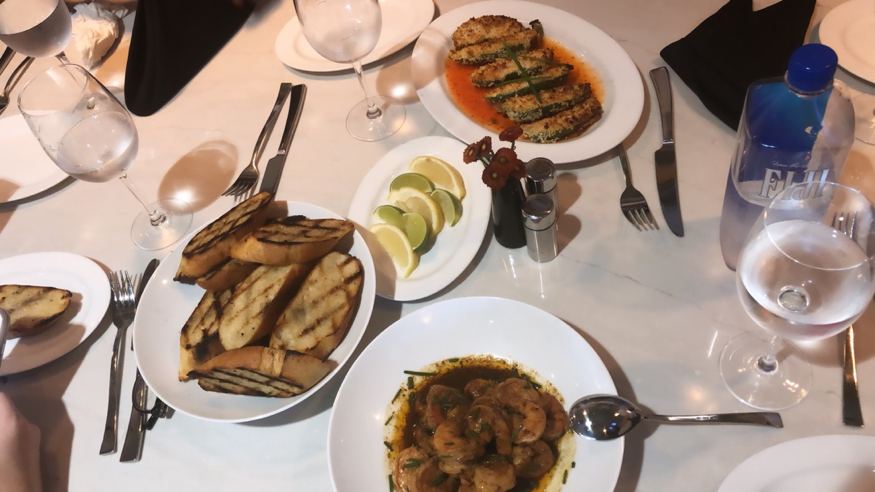 Final Stop: One Flew South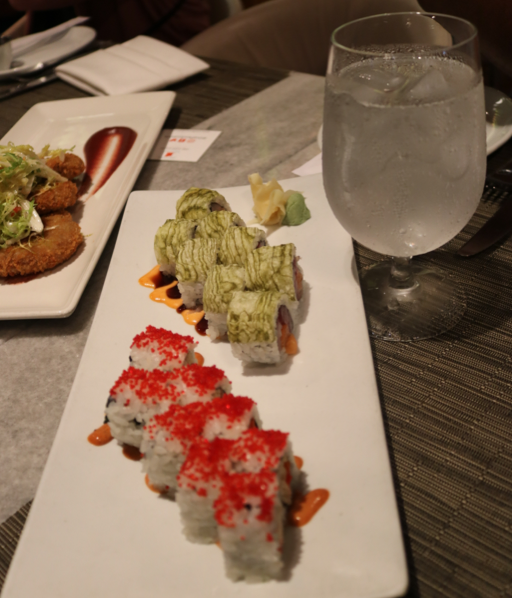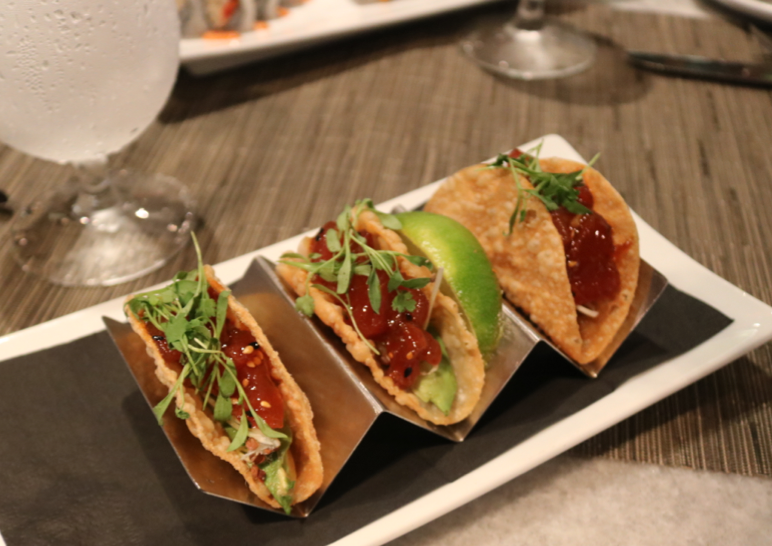 If you are a big fan of sushi, One Flew South is the place to go! On the resturant-crawl we enjoyed several restaurants, but this is the only one that I heard others around me say that people actually plan their flights around time to visit this restaurant. It's award- winning, and a sushi fan favorite!To have a taste of the restaurants I sampled and more, be sure to mark your calendars for Tuesday, October 29, 2019. Taste of Hartsfield-Jackson is happening…in a very delicious way! Foodies, let's get ready to eat. See you there!