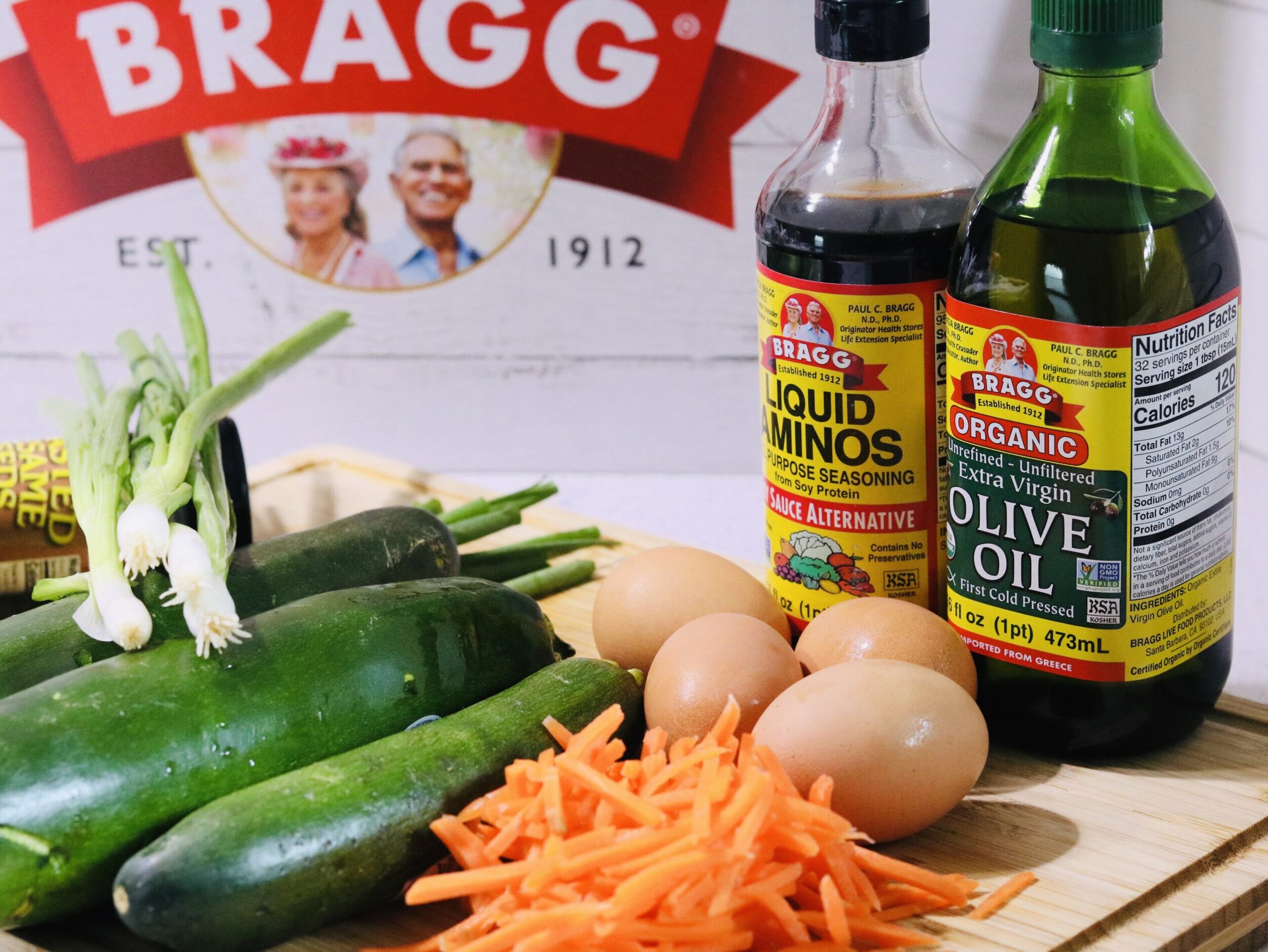 Making at-home hibachi stir fry is a great way to spend a Friday night! I have come up with how to do a hibachi my way and I wanted to make sure I posted it here!
Thanks to my friends over at Bragg live foods for sponsoring this post. You can find all ingredients used at your local Kroger.
Hibachi Stir Fry With Bragg Liquid Aminos
When the world is not going through a pandemic, one of my favorite things to do is to visit hibachi restaurants. I love sitting down and being around so many other people. It is something that brings me joy!
Since we are not gathering around hibachi tables laughing, eating, and enjoying the ambiance- I decided to make my own easy stir-fry using Bragg live foods liquid aminos.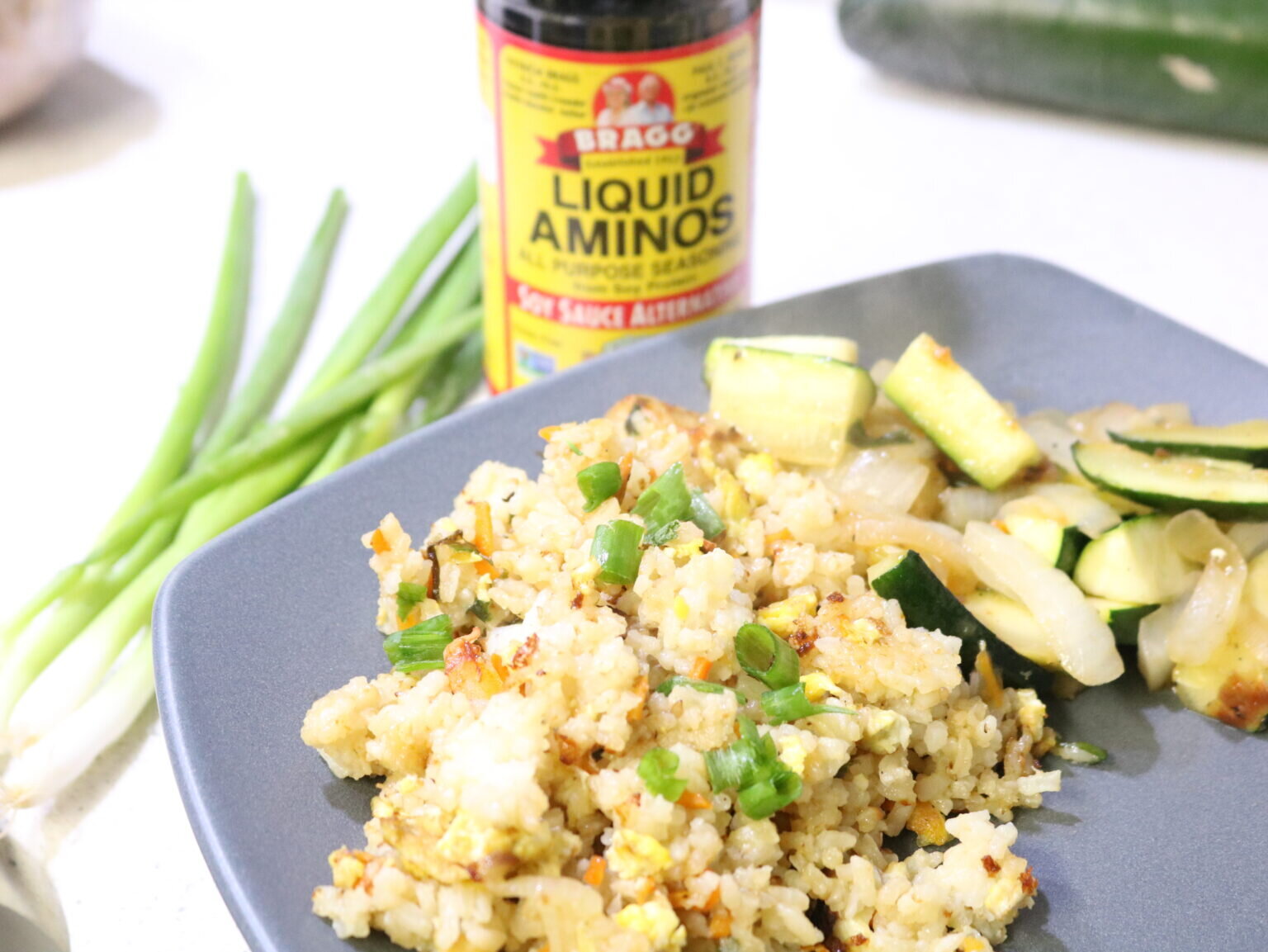 Just a little about me. If you have been following for a while or know me personally then you know that I absolutely love rice. As a southern Geechee girl who was raised in coastal Ga, rice was a way of life.
So, of course I would take the time to put an Asian spin on it by making a hibachi inspired easy stir fry recipe.
Ingredients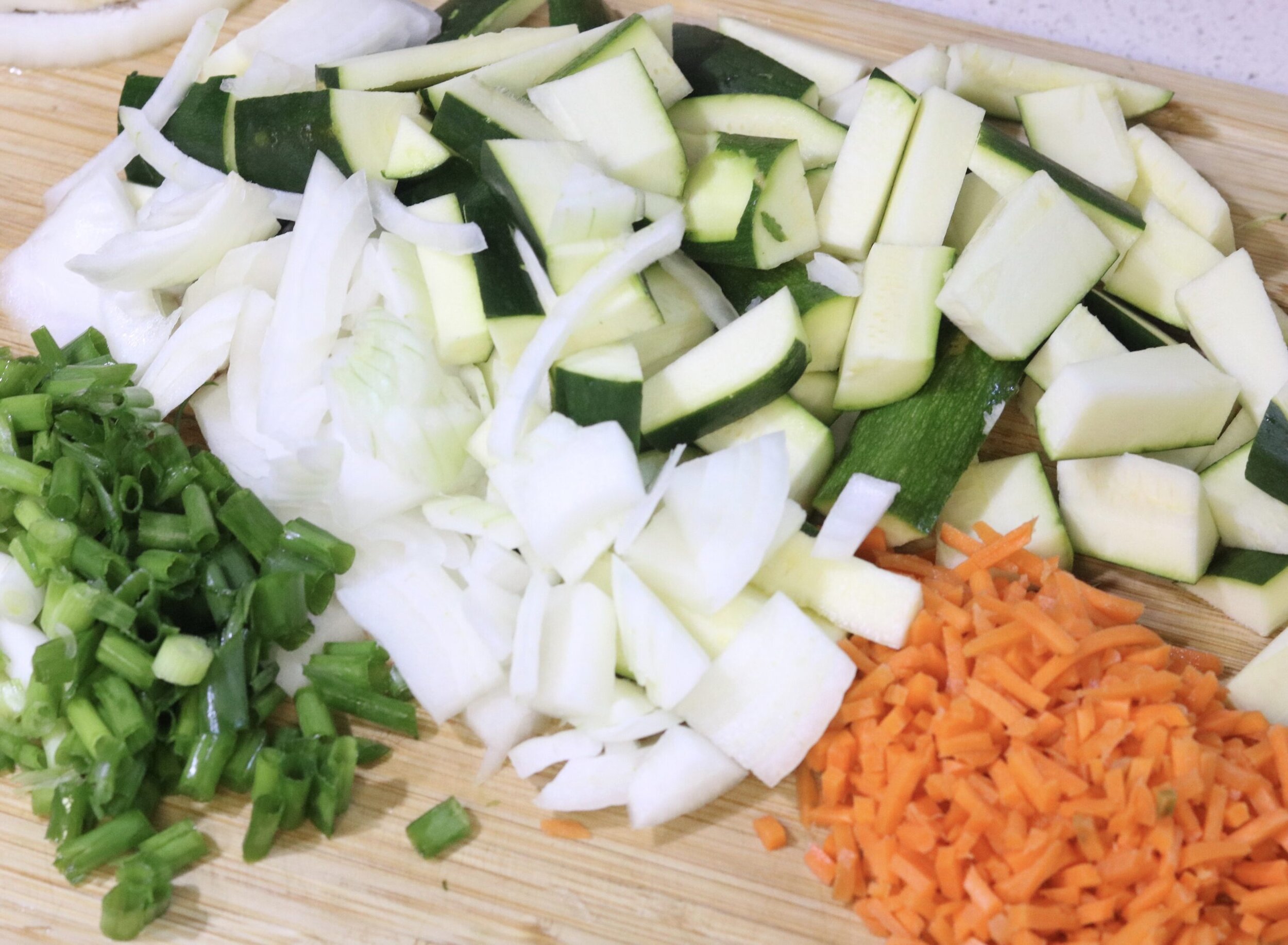 Here is what you will need in order to create this dish on your own.
Bragg Liquid Aminos [Soy Sauce Alternative]

3 Cups of Cooked White Rice

2 Large Sweet Vidalia Onions

1 Cup of finely chopped Carrots

1 Whole Green Onion Bundle

2 Tablespoons of Sesame Seeds

4 Large Eggs

1/2 Stick of Butter

2 tablespoons of Garlic Powder

Crushed Sea Salt

Pepper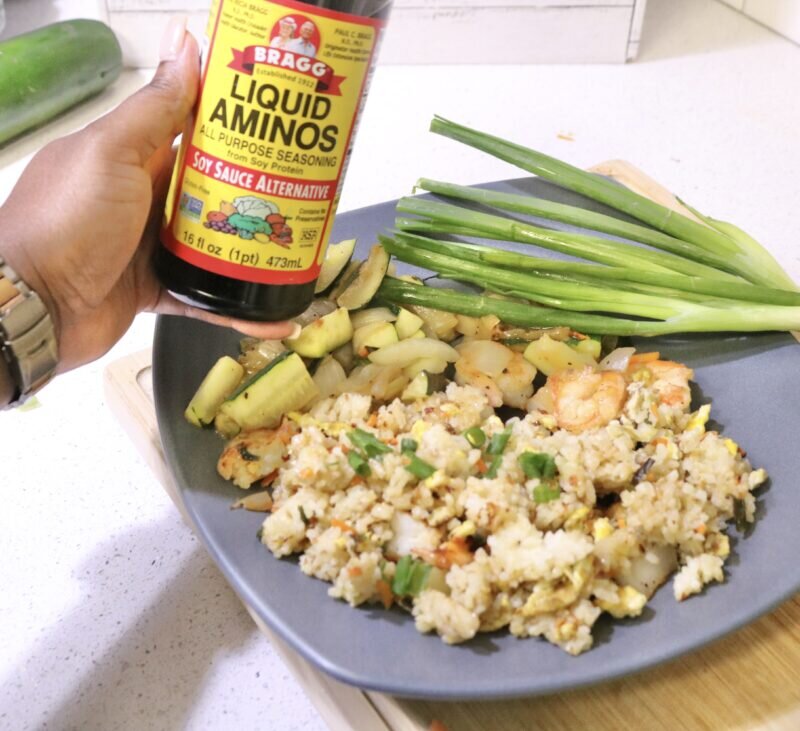 Directions
HEAT Bragg Extra Virgin Olive Oil on medium heat.
ADD in chopped green onions, carrots, and sweet onions. COOK until onions are translucent and set aside.
SCRAMBLE eggs and season with salt and pepper. MIX eggs into cooked onions and carrots.
ADD 1 tablespoon butter and garlic power to white rice and to the egg mix.
ADD 2 tablespoons of Bragg Liquid Aminos to the white rice.
STIR in eggs, onions, and carrots. SEASON with salt and pepper to taste.
[Optional: Add chopped zucchini, sweet Vidalia onions, and pan grilled shrimp as a delicious side]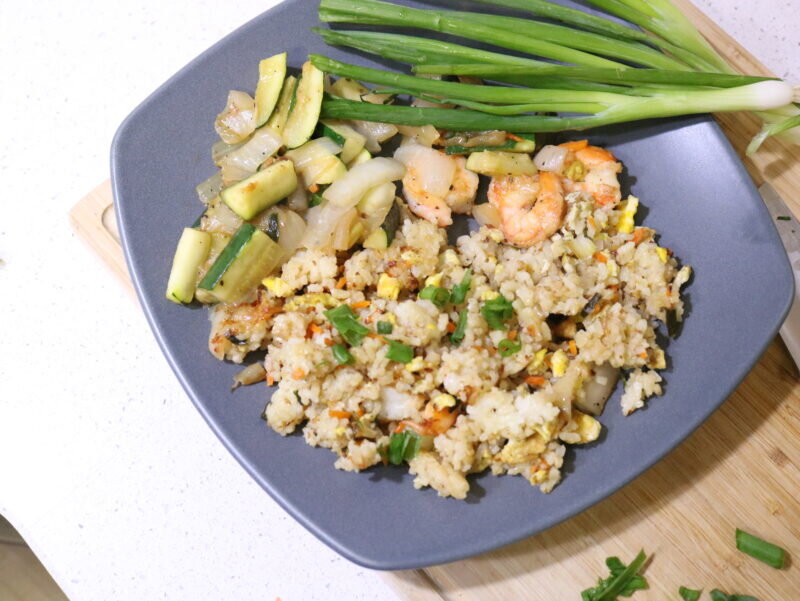 I hope you try this out and let me know what you think. What is your go-to meal for Friday nights?
Comment below!