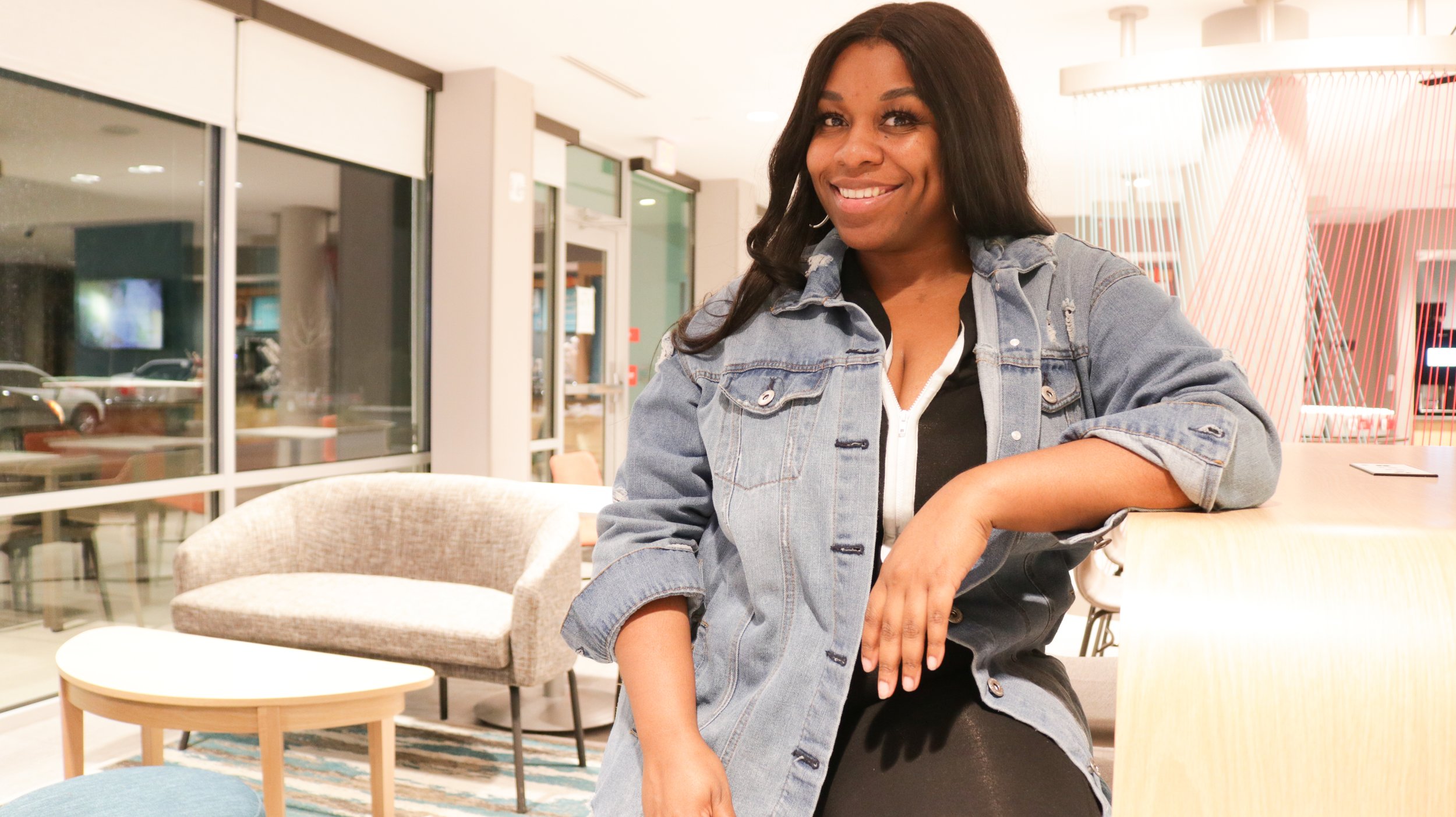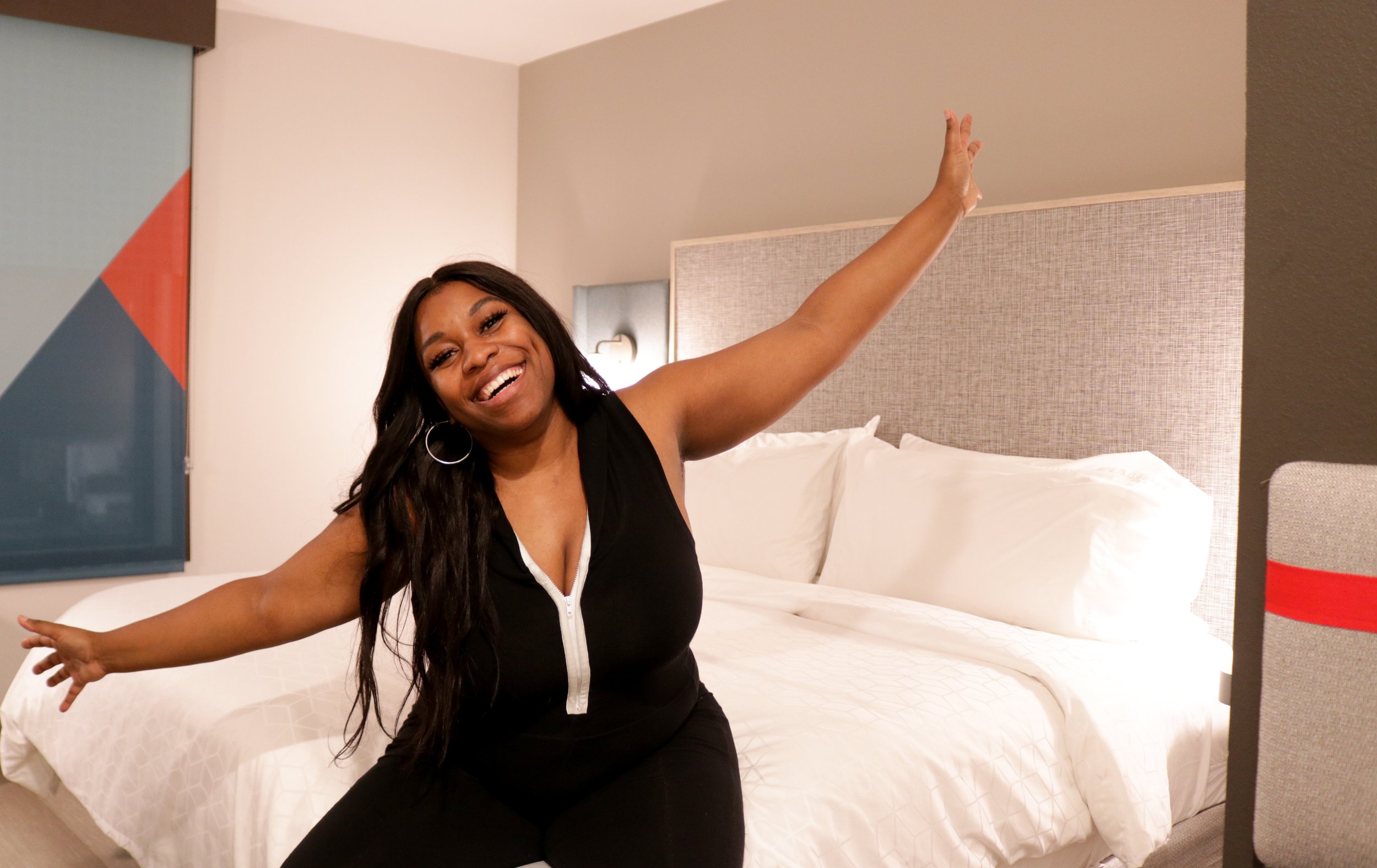 If you follow the blog, you know I love to travel. I've been all over the world and love to see new places and experience new things, but my favorite place will always be with family. I had the chance to travel home for Thanksgiving this year to south Savannah and the trip down was a treat in itself.
I had the opportunity for a quick stay at an amazing hotel that I had to share. Anytime I find a great hotel spot, I immediately want to gather all the details so others can experience the great hospitality and accommodations I seek out for my many excursions. There's just something about being catered to and surrounded by comfort that will never get old.
For this trip, I booked an incredible stayat avid hotel Savannah South.
My Stay at the avid hotel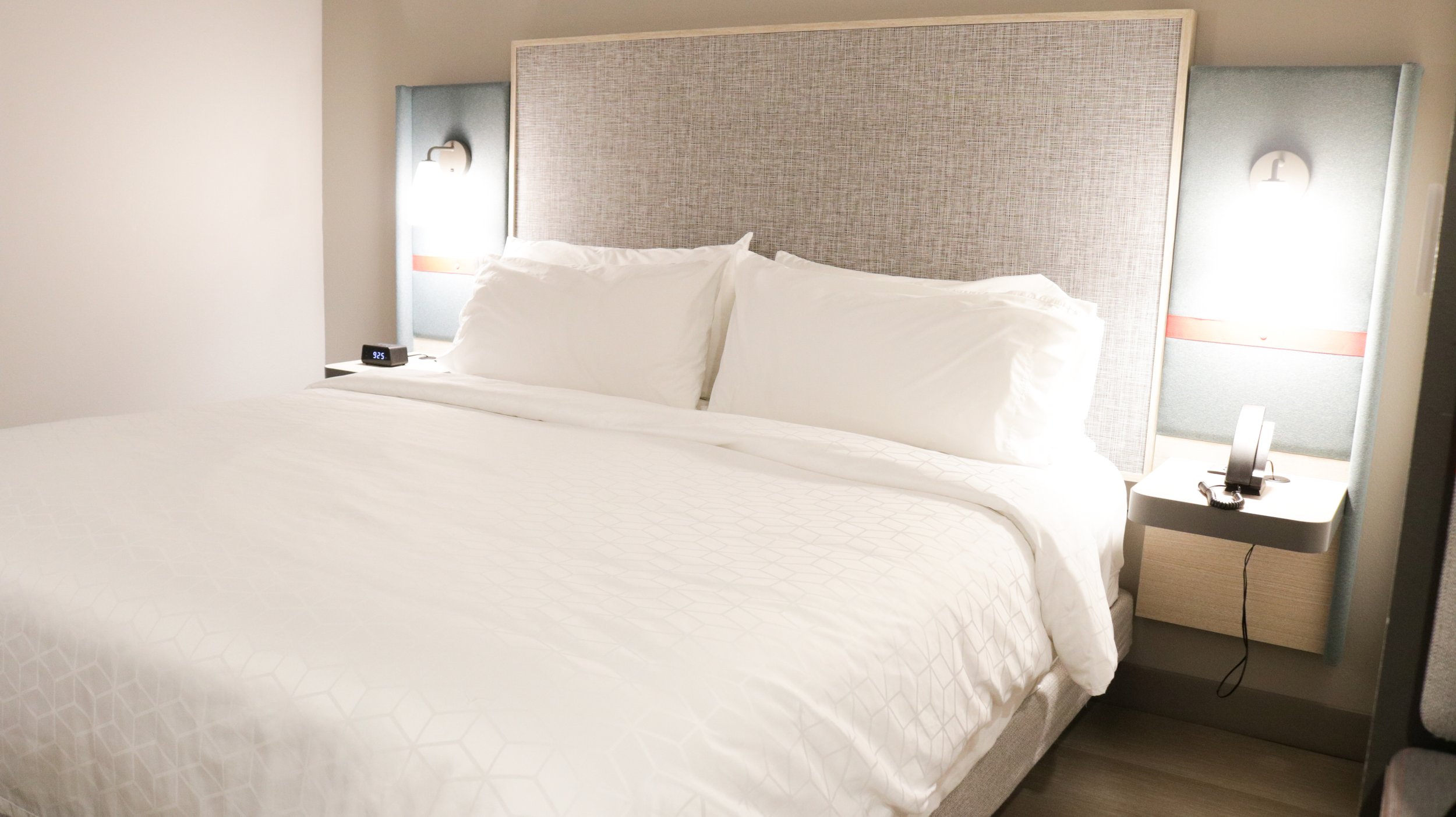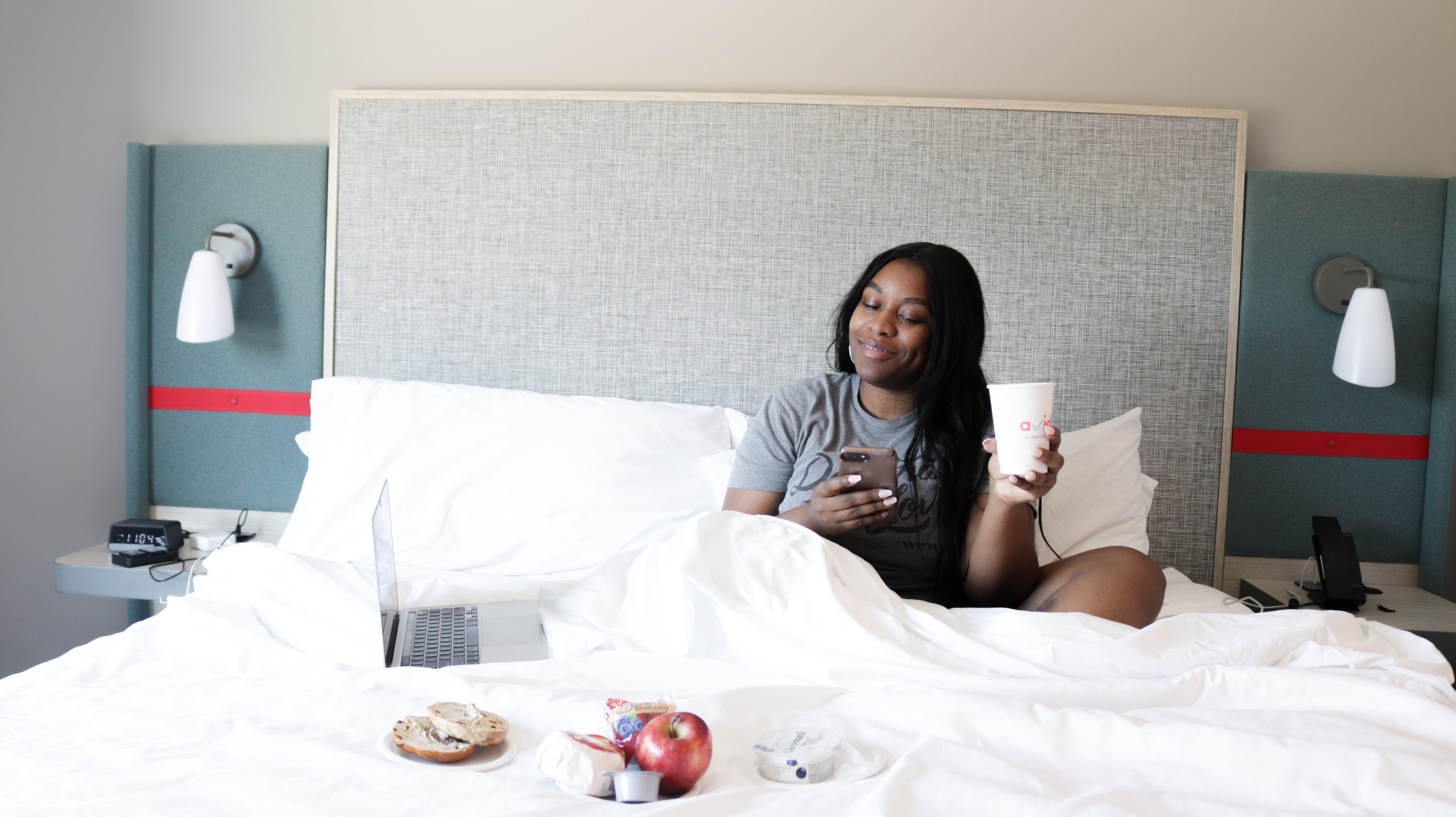 avidhotelsis a new brand of hotels that's part of the IHG Hotels & Resorts family. The goal of avid hotels is to disrupt the travel industry by offering better stays geared towards today's travelers. Each of their hotels is newbuild construction and designed to be better, more innovative and more convenient. As a frequent hotel guest, I definitely noticed the difference and attention to detail. One of their mottos is "basics done exceptionally well". It's everything travelers need and nothing they don't for a fair price!
The Rooms
The hotel rooms at avidhotelsare incredibly cozy and clean. I loved the modern yet bright and inviting vibe and was impressed with the quality of the mattress and linens. They use only the top of the line bedding and you can even choose between firm or soft pillows. Each of the hotel suites comes with a 55" tv that you can integrate with your smartphone, a workspace, blackout curtains and sound-blocking features.
This was especially helpful for me because I'm often working while I travel.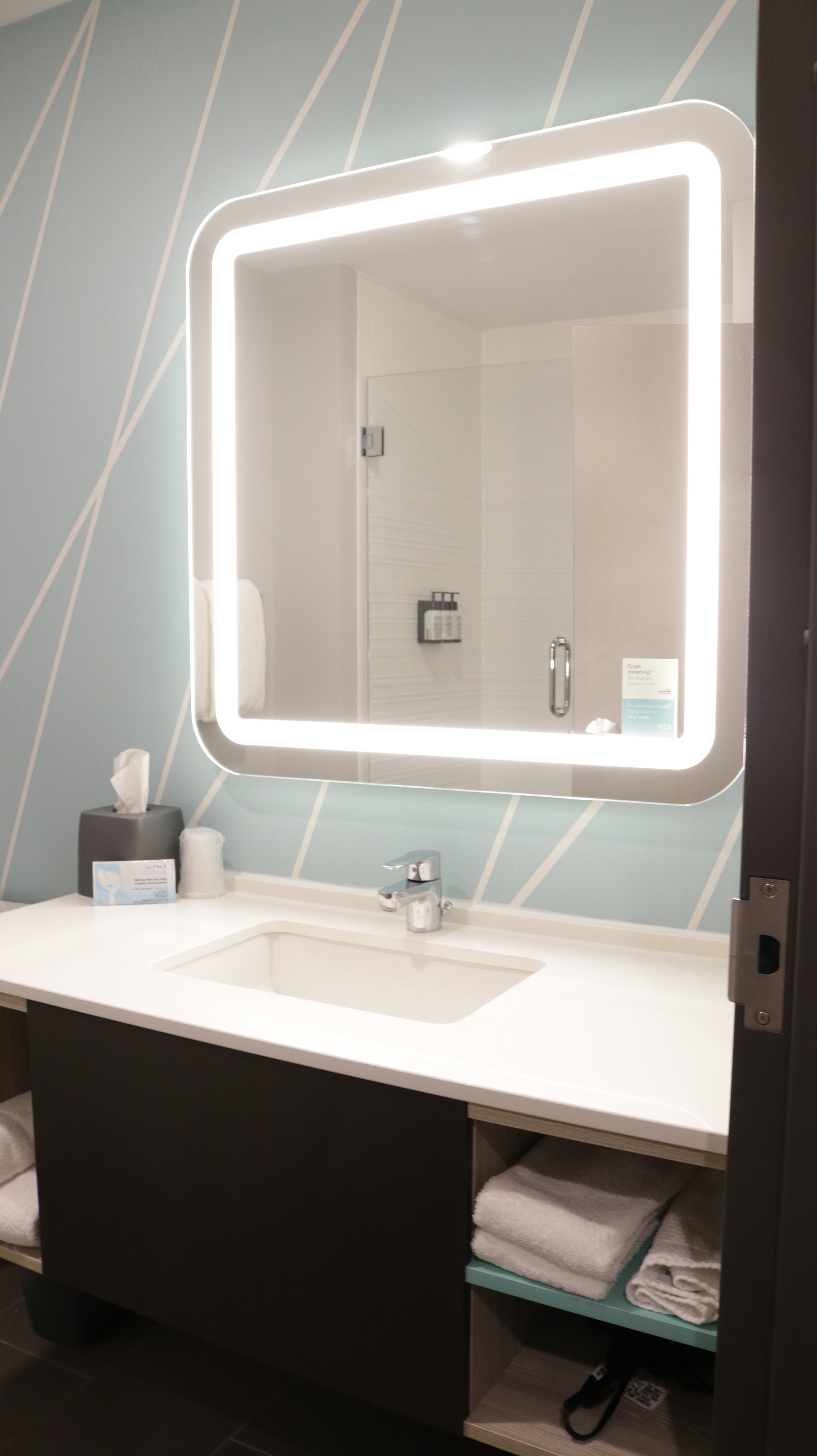 The Food
Let's talk about food! I love a good meal and make it a point to eat well when I'm traveling and on the go. avid hotels offers name brand options that are quick and filling. You'll find hot breakfast sandwiches, granola, Greek yogurt, premium coffee and more. They had some of my absolute FAVORITE brands for breakfast: Jimmy Dean bacon and egg biscuits and Otis Spunkmeyer blueberry muffins.All is grab and go–and oh how I love a good blueberry muffin.
Theyalso provide a snack bar available for purchase — exactly what I need for a quick stay!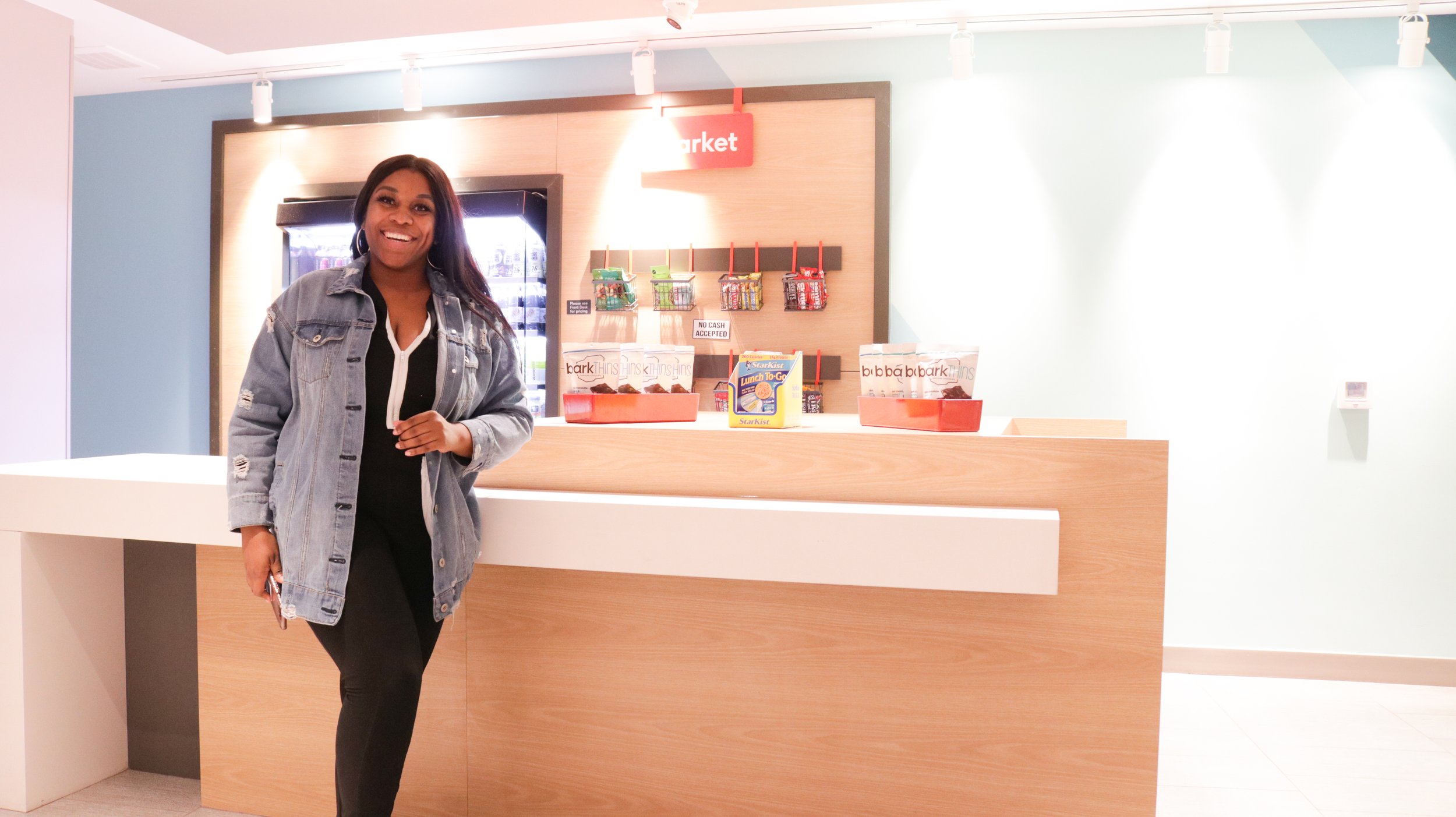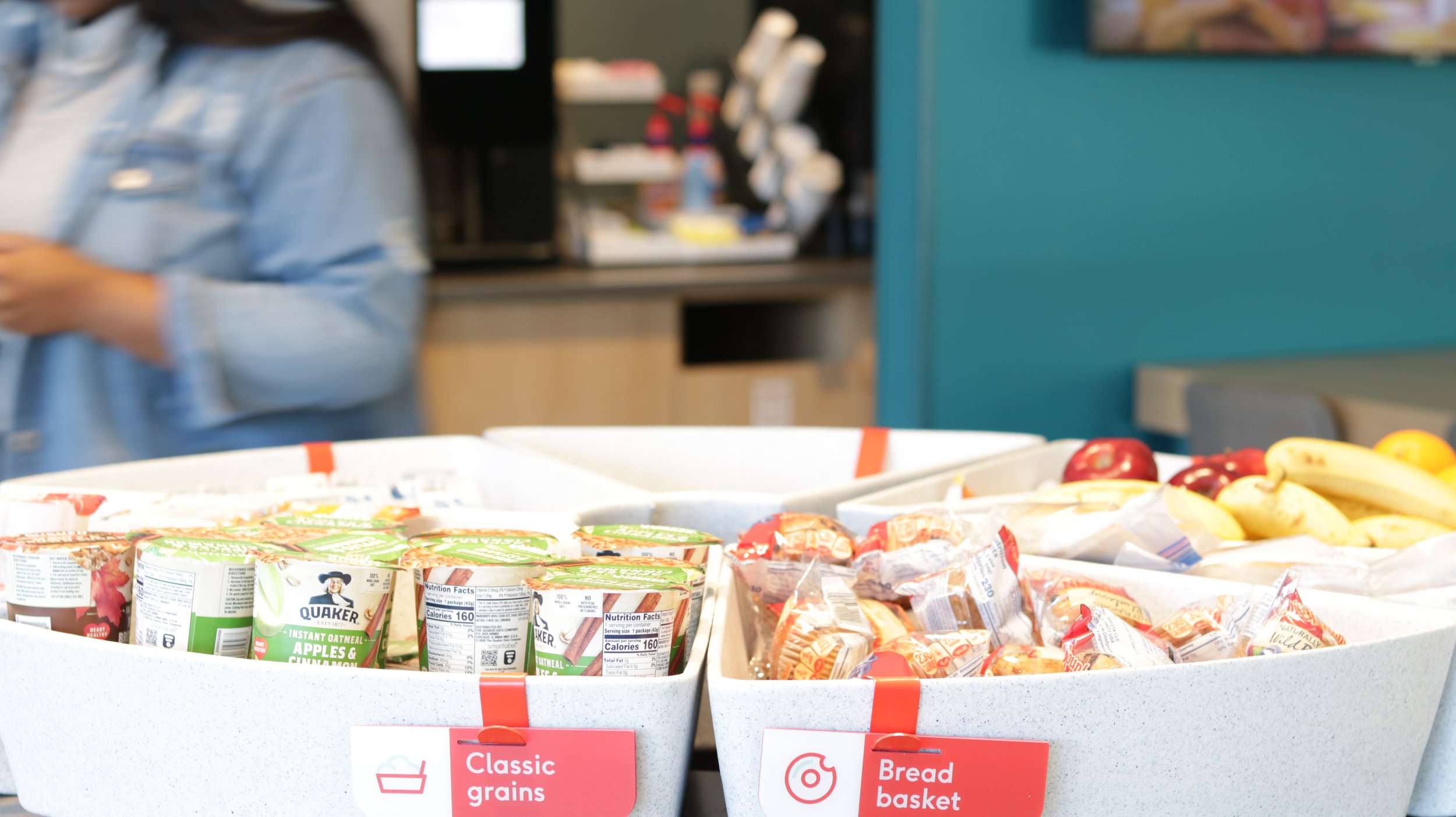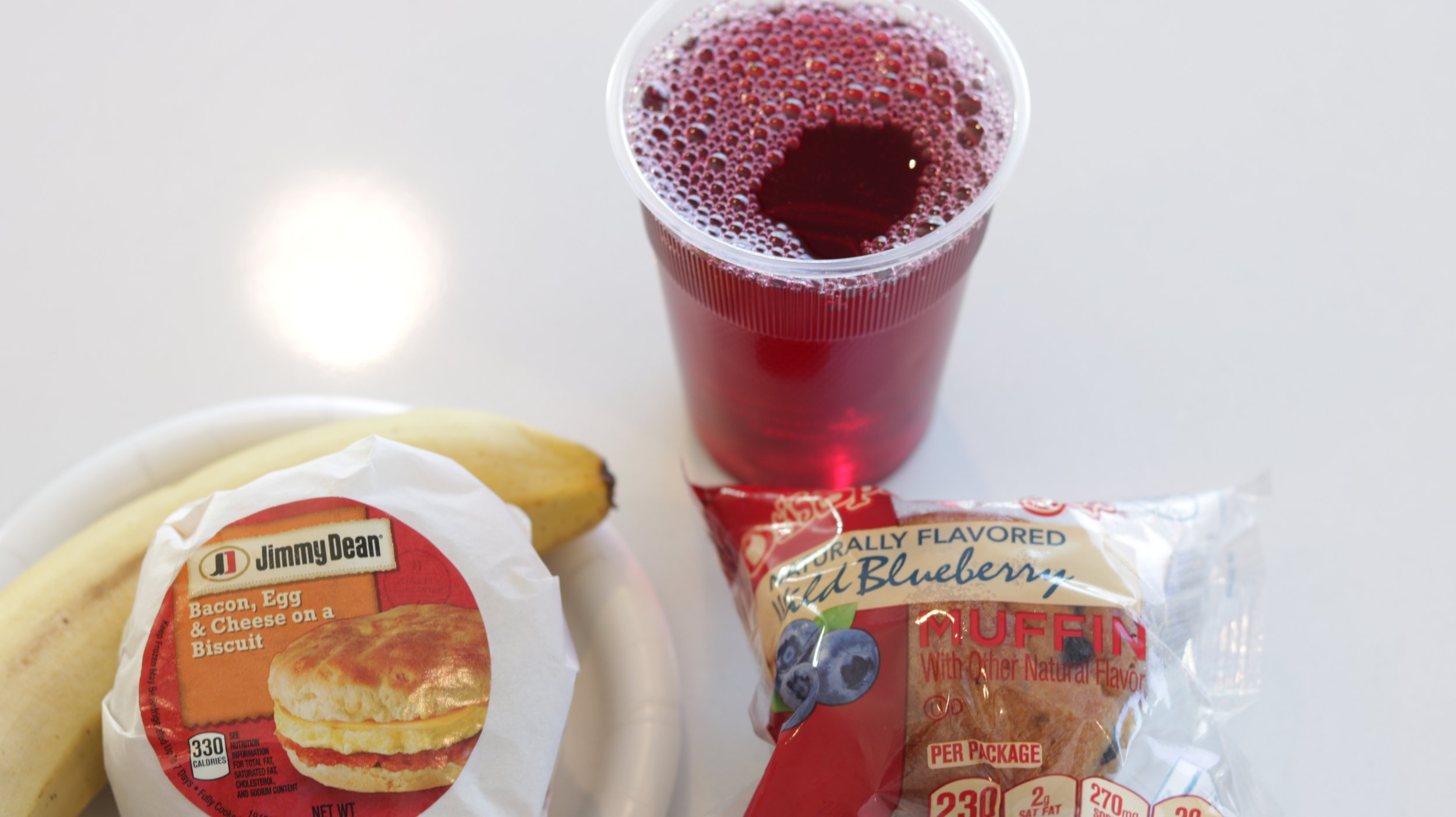 Why Choose avid
Why choose avidhotels?
From the innovative technology like digital check-ins, convenient locations and their comfy "just right" rooms, their modern approach to everyday travel is such a refreshing experience. If you travel often, I definitely recommend booking your stay with avidhotels. Their entire focus is on creating the best guest experience and understanding the needs of today's travelers and moving the needle forward in the hospitality industry.
They care about their customers and it definitely shows!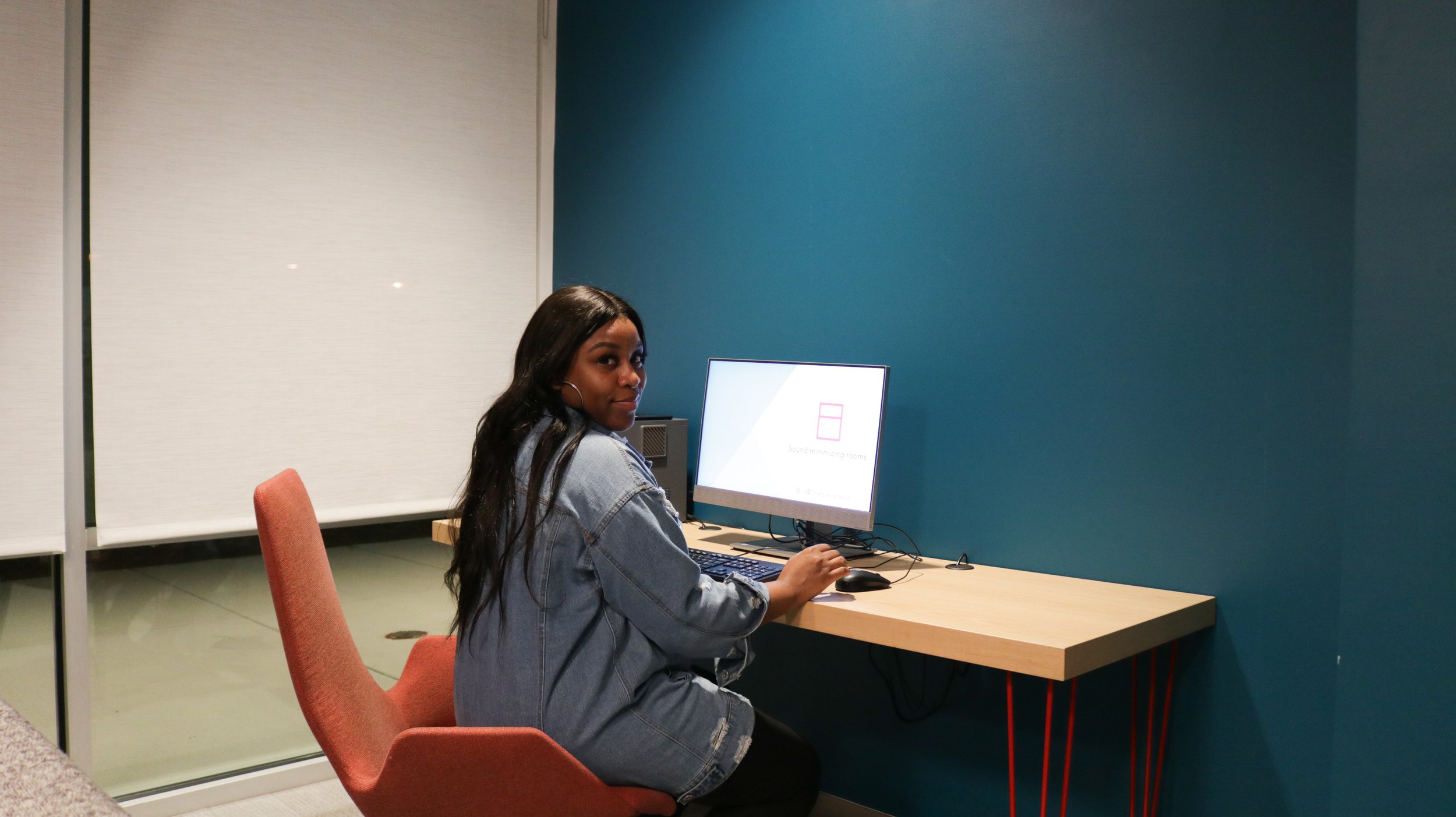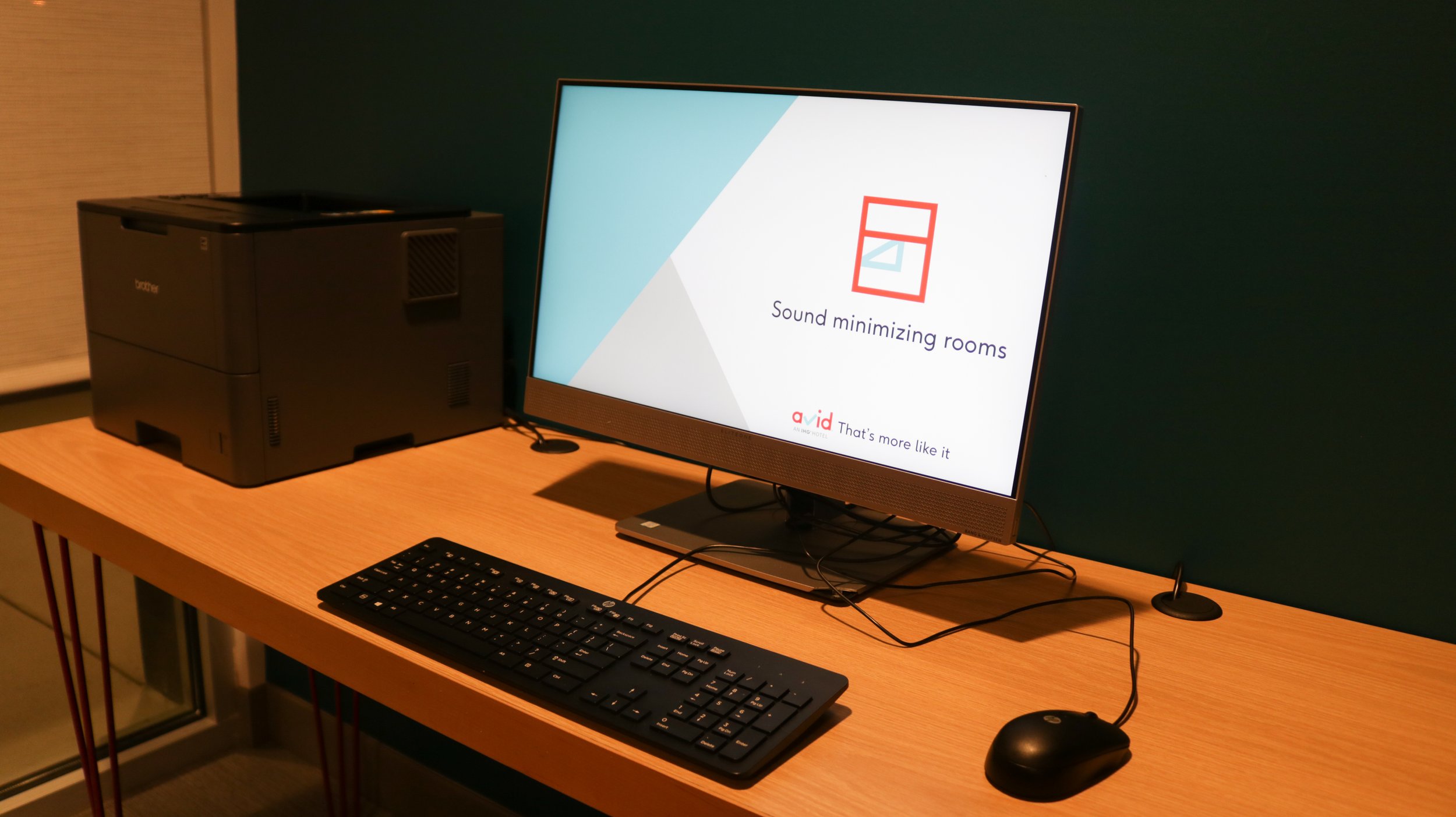 More Features You'll Love
Final Thoughts on avid hotel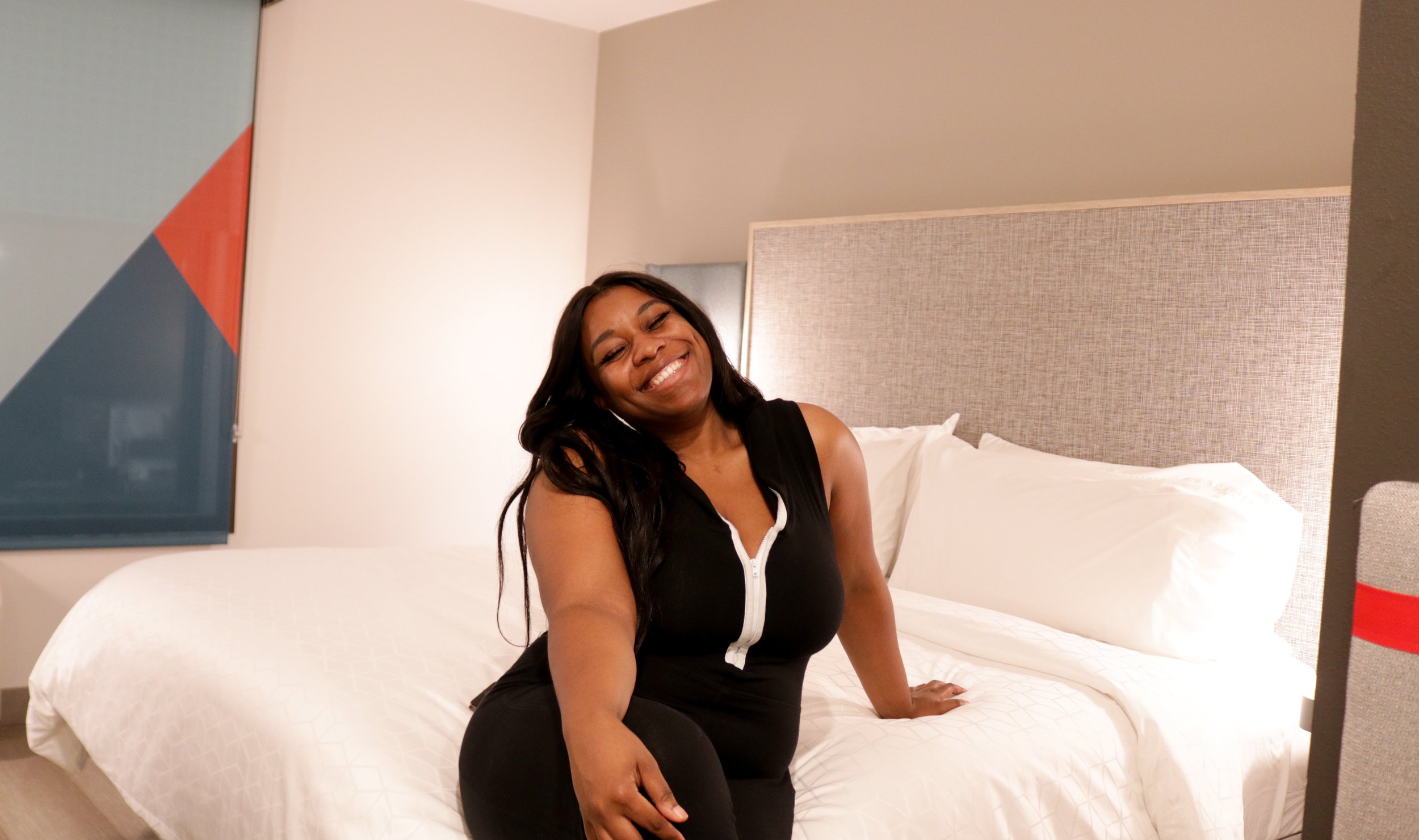 Have you stayed at anavidhotel? Let me know your thoughts in the comments and any travel plans you have for the future. I love sharing my experiences and hearing those of other like-minded individuals. I will definitely be looking for more locations foravidhotels as I plan future vacations and hope you will, too!
If you liked this post, be sure to check my stay at theEVEN Hotelin Atlanta. EVEN is another great, IHGHotels & Resorts brand, focused on renewal, wellness and fitness!
And if you're ready to book an avid hotelsstay, click the link below!
Book the avid hotel Savannah South – Gatewayavid hotel Savannah South