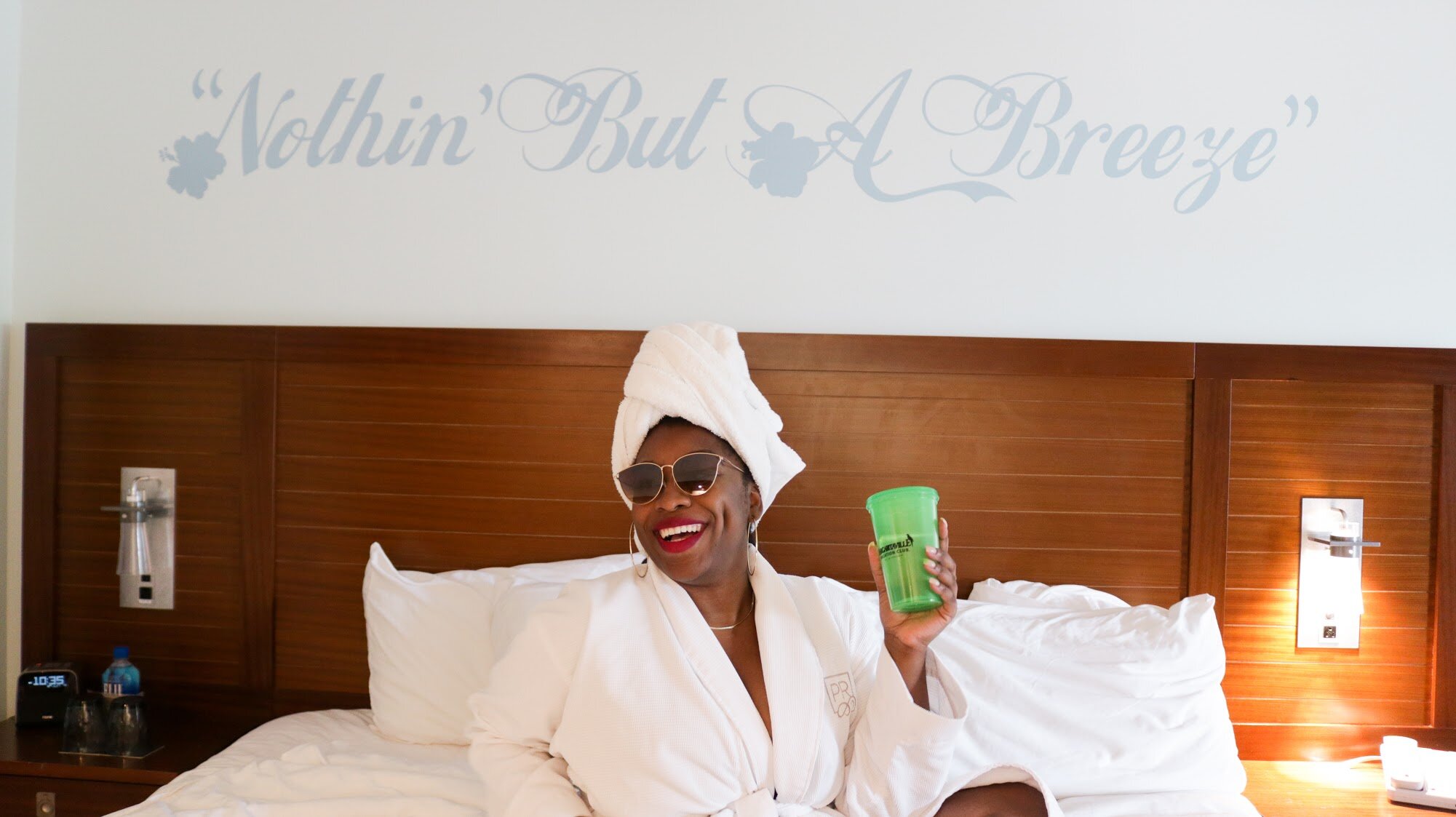 If you know me, you know I love to travel. I make it a point to get away any chance I get to see the world. I want to give yall the scoop on my most recent solo trip and also give a special thanks to Wyndham for sponsoring this post. All opinions remain my own.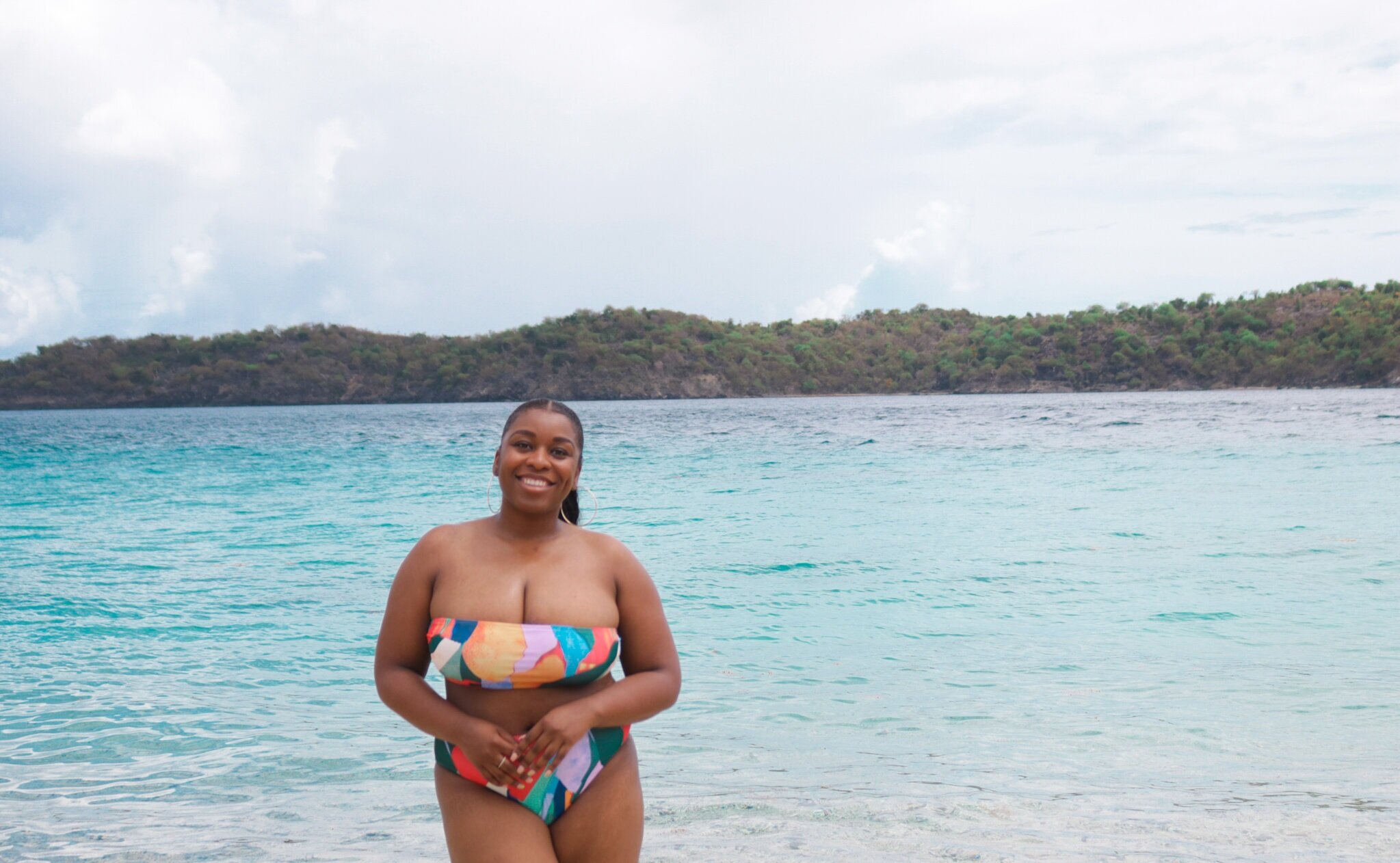 Nearby Coki Beach, USVI
Let's get into these details of my trip! If you're a beach-lover like me, you'll definitely love a St. Thomas vacation at the US Virgin islands. And once there, there's no better place to stay than the Margaritaville Vacation Club.
Below, I'm sharing everything you need to know to plan your St. Thomas retreat and how to get the best accommodations with the Margaritaville Vacation Club by Wyndham .
You'll also get access to my 20% off PROMO CODE exclusive to Karisma Ray readers.
Keep scrolling for details and additional perks and benefits!
Reasons to Book a St. Thomas Vacation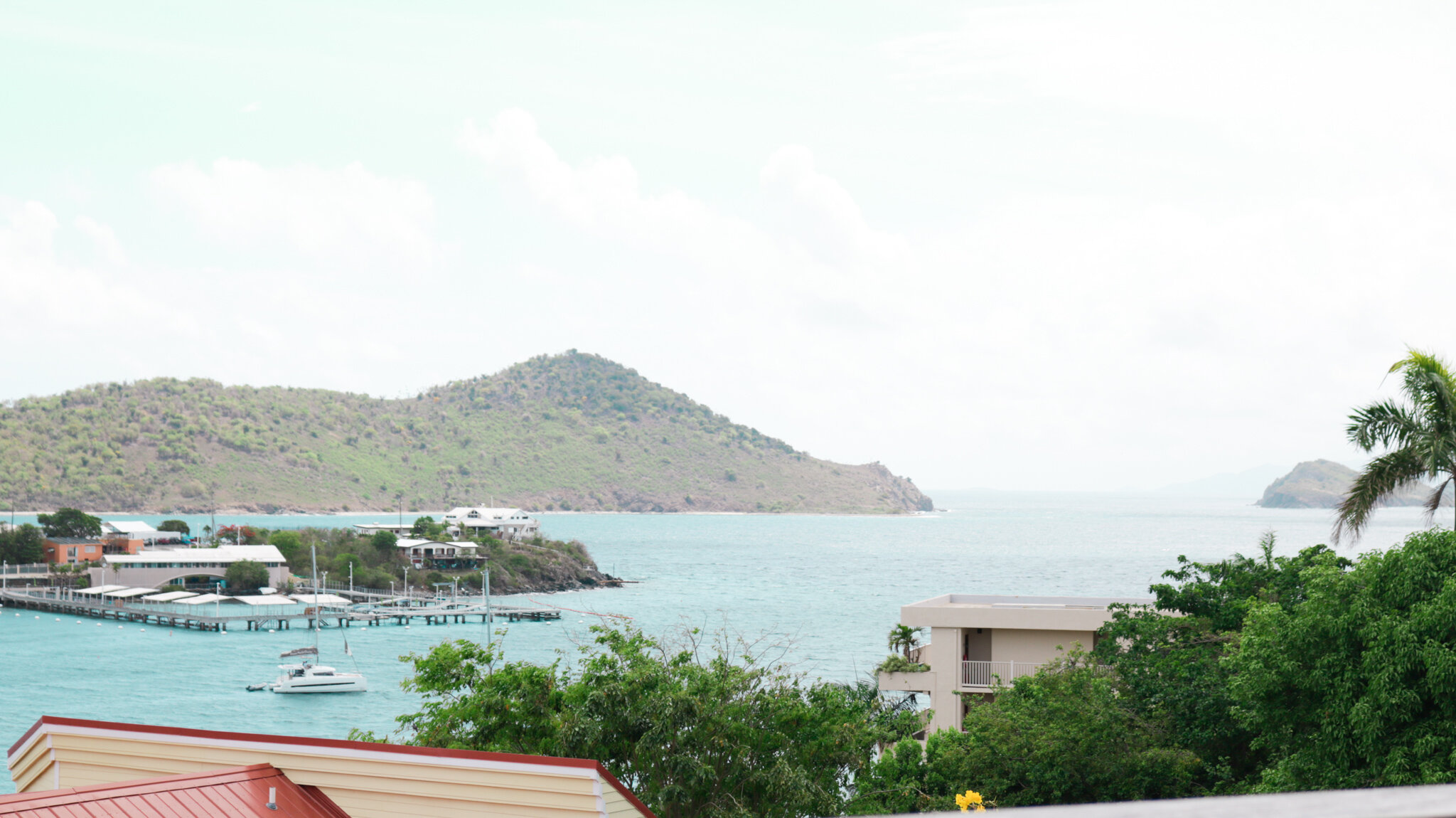 It's the views for me. No passport needed. Up near the infinity pool.
St. Thomas is known for its beautiful beaches, incredible shopping spots and its laid back atmosphere.
I love to relax on vacation, but I also enjoy getting out of my comfort zone every now and then with outdoor sports like snorkeling, diving, fishing, sailing, windsurfing and swimming. There's plenty of adventure to be had out on the island with all of these activities and more. St. Thomas feels like foreign soil but you are still in U.S. Territory.
St. Thomas is also a historical location with the oldest standing structure on in the Islands. Plan to visit Fort Christian and experience a window into pirate life at Blackbeard's castle and be sure to visit the childhood home of Camille Pissarro, the famous French painter.
It can definitely be a magical and memorable experience that seems you are in a far away country.
Why Stay at the Margaritaville Vacation Club?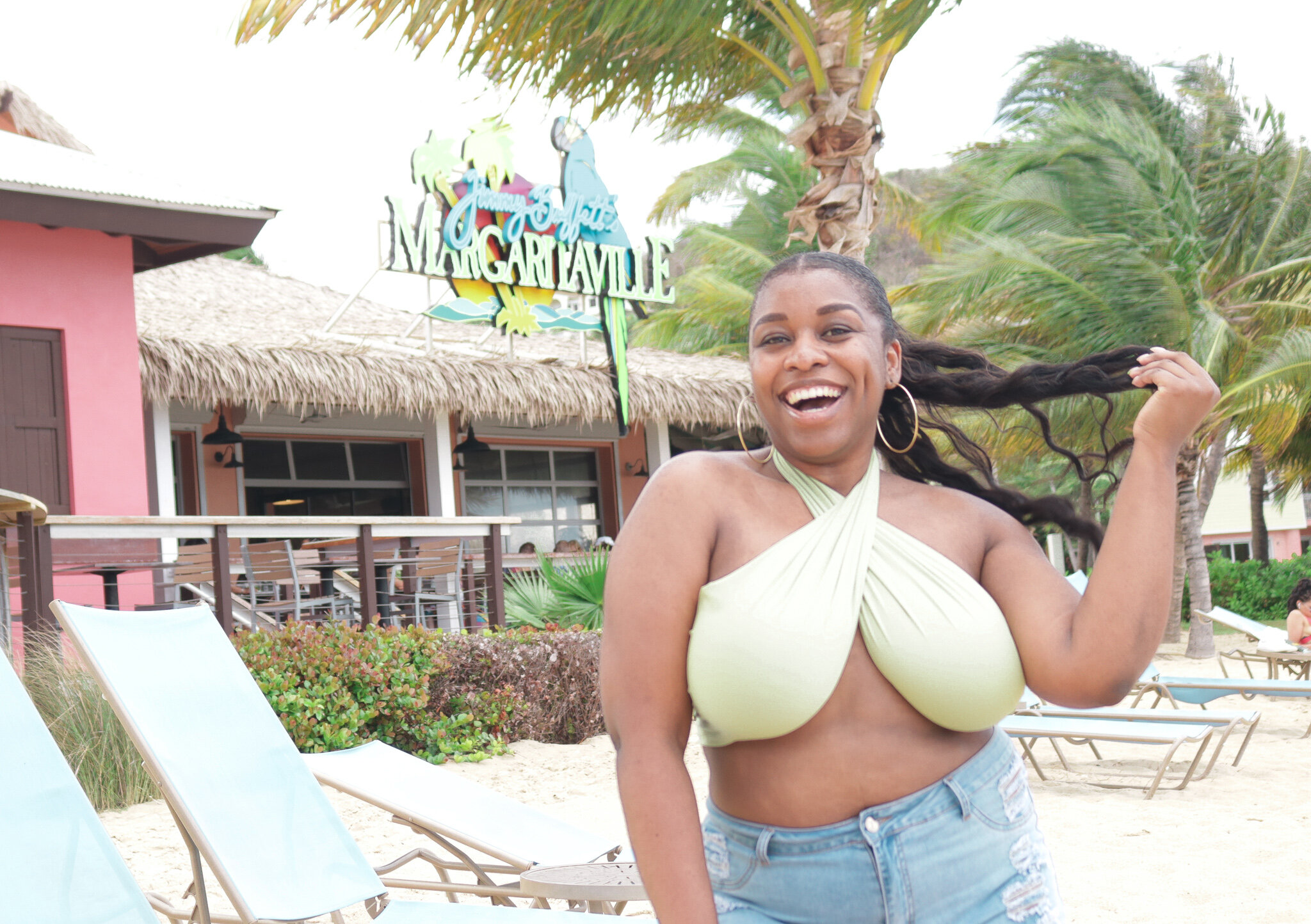 The front of restaurant at Margaritaville, St. Thomas
The Margaritaville vacation club will add to your St. Thomas vacation with even more amenities and and features to make your trip complete. I stayed there and it was everything I didn't know I NEED. You need it, too. Let me tell you, I wanted to stay there for 10 more days. You at least need to stay for 4-5 days.
When you're not out and about in St. Thomas or at the famous Coki beach, you can relax on the resort grounds with a drink and take in the beautiful sunsets and palm trees. Make sure you swim in the beautiful infinity pool, and enjoy the luxuriate at the Soleil spa. Let's not forget dinner on the beach at the Margaritaville Restaurant and bar. The property is not all-inclusive so you will spend money on food, or you can grab a taxi to purchase food from the local market. The YouTube is linked below so keep scrolling.
Food & Drinks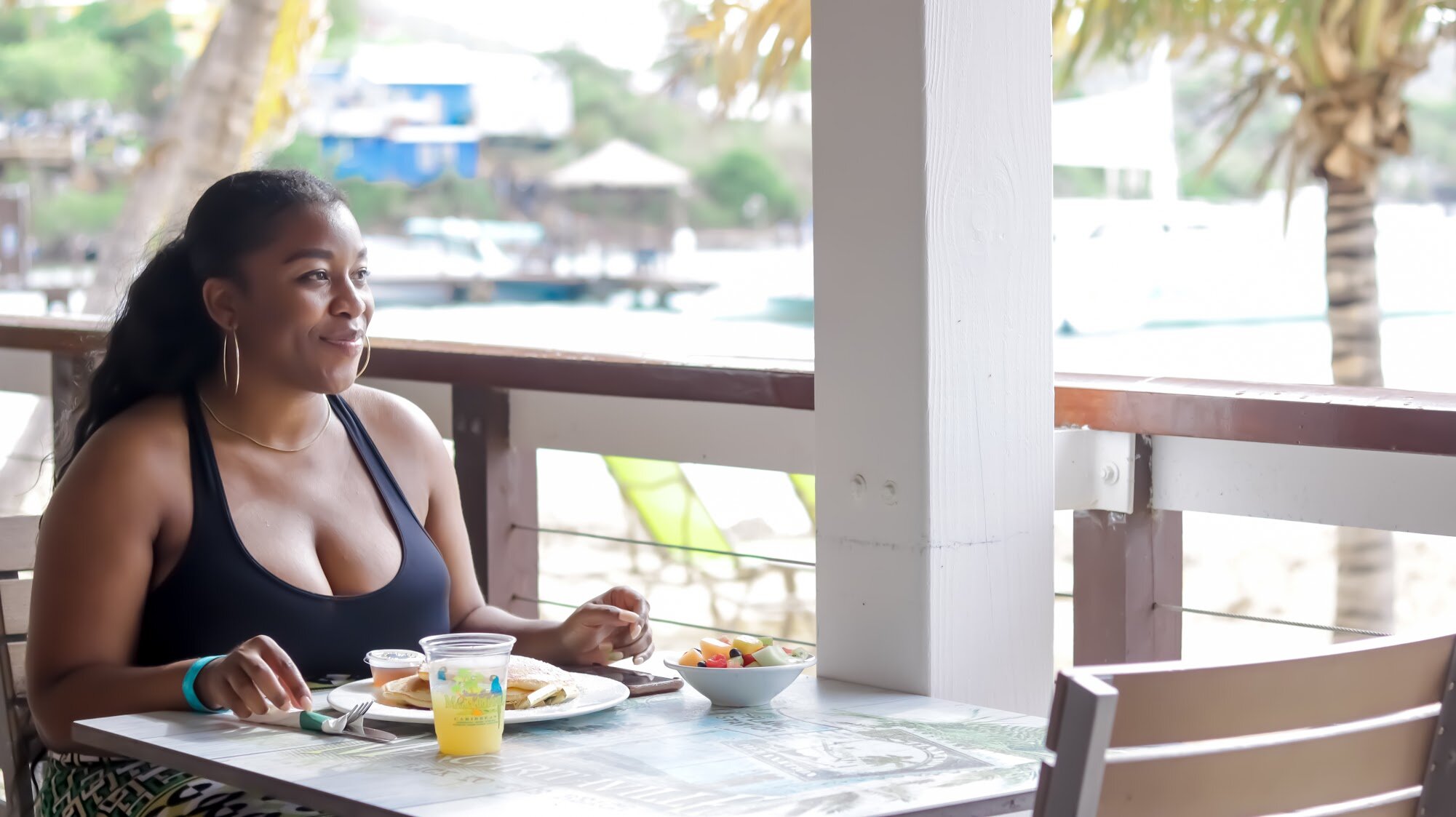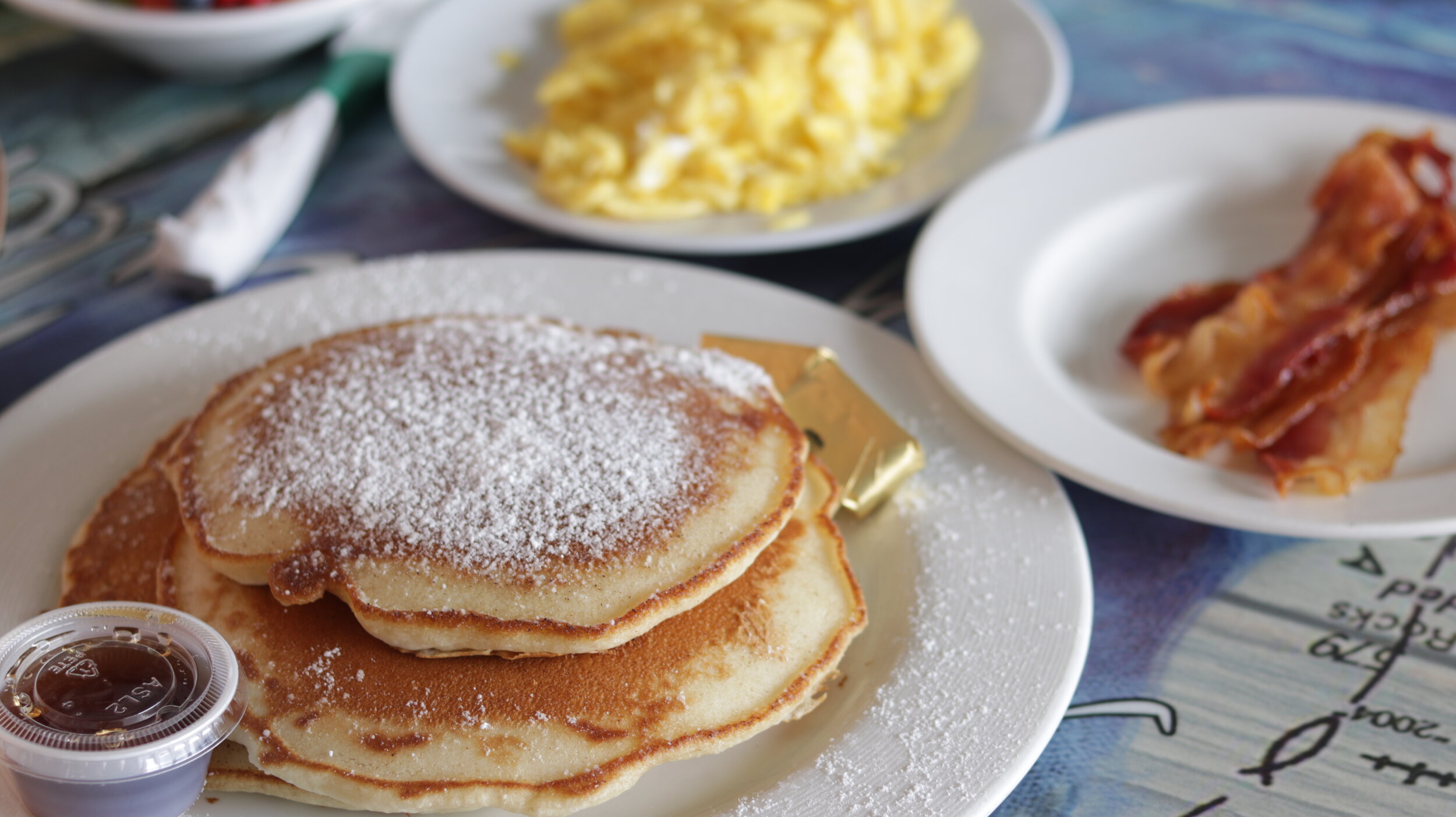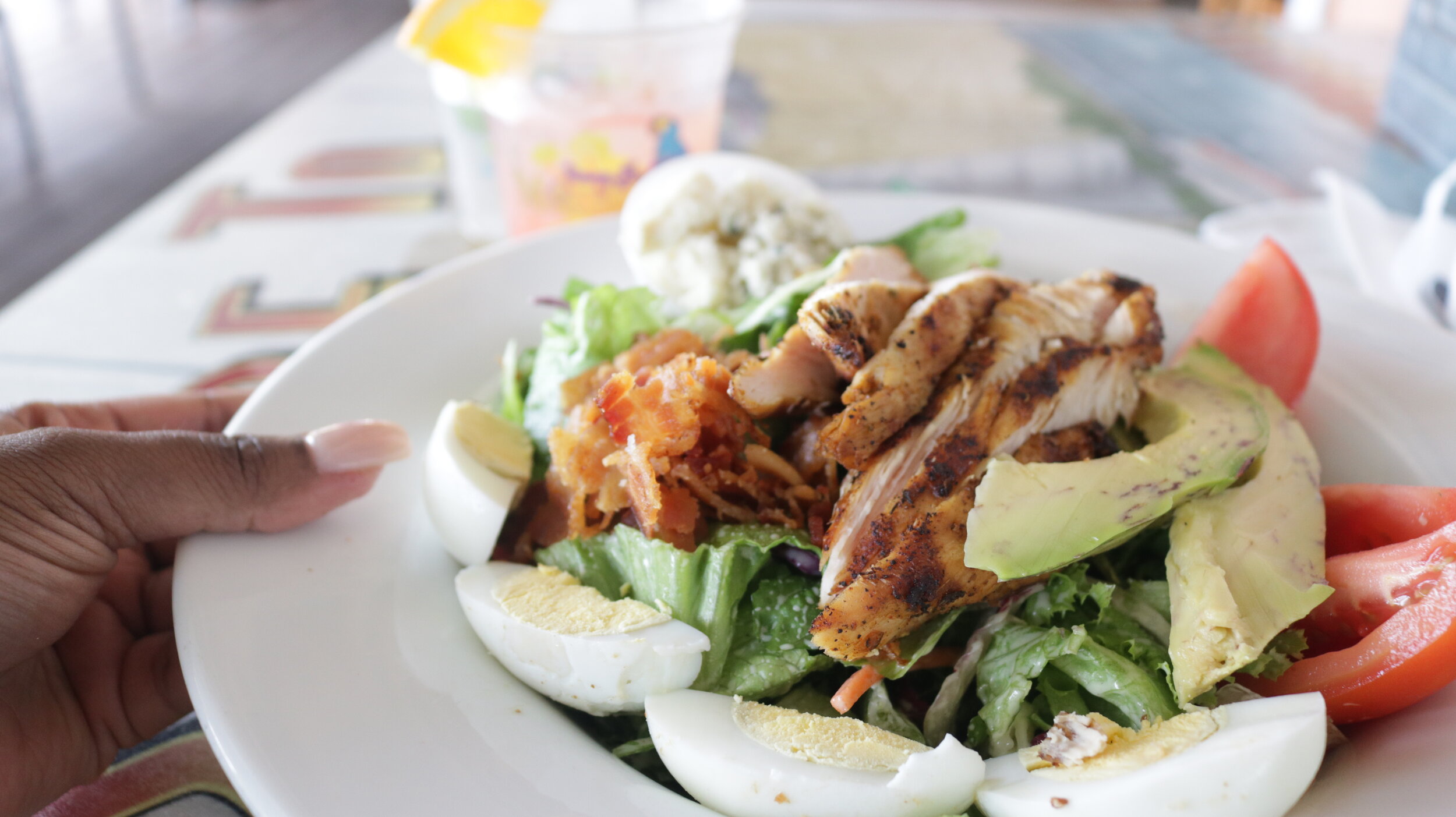 Cobb Salad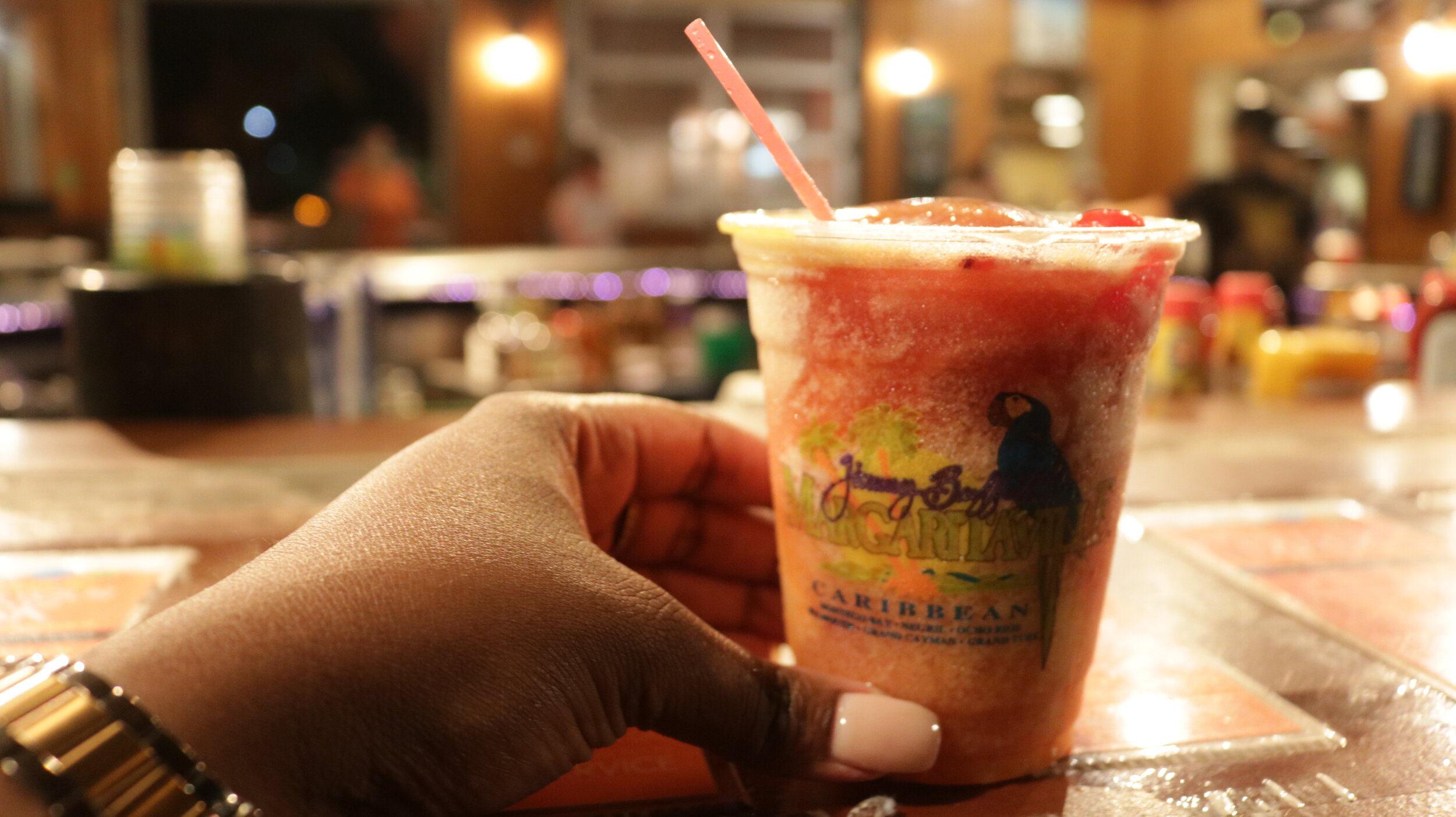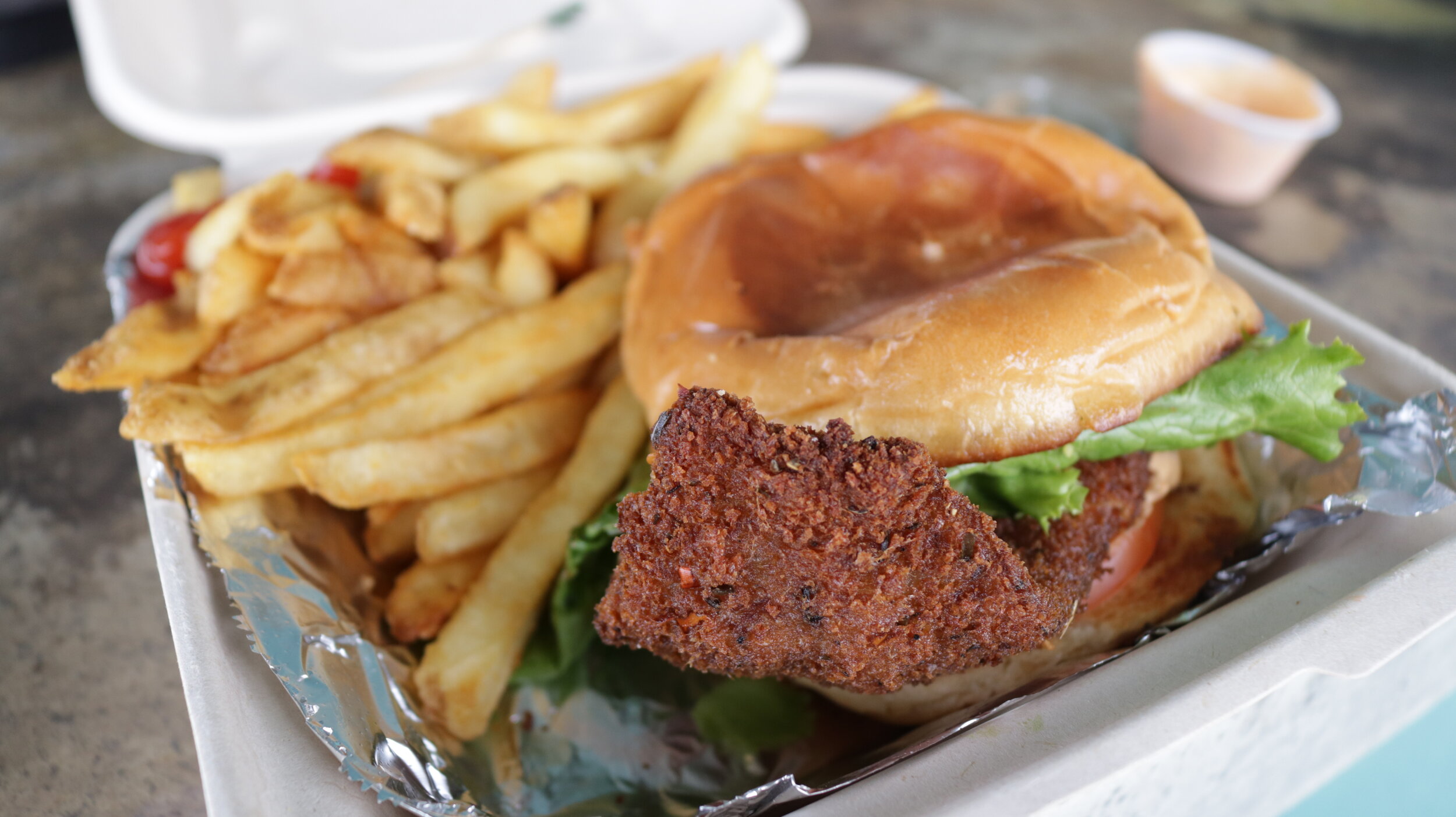 Fried Grouper Sandwich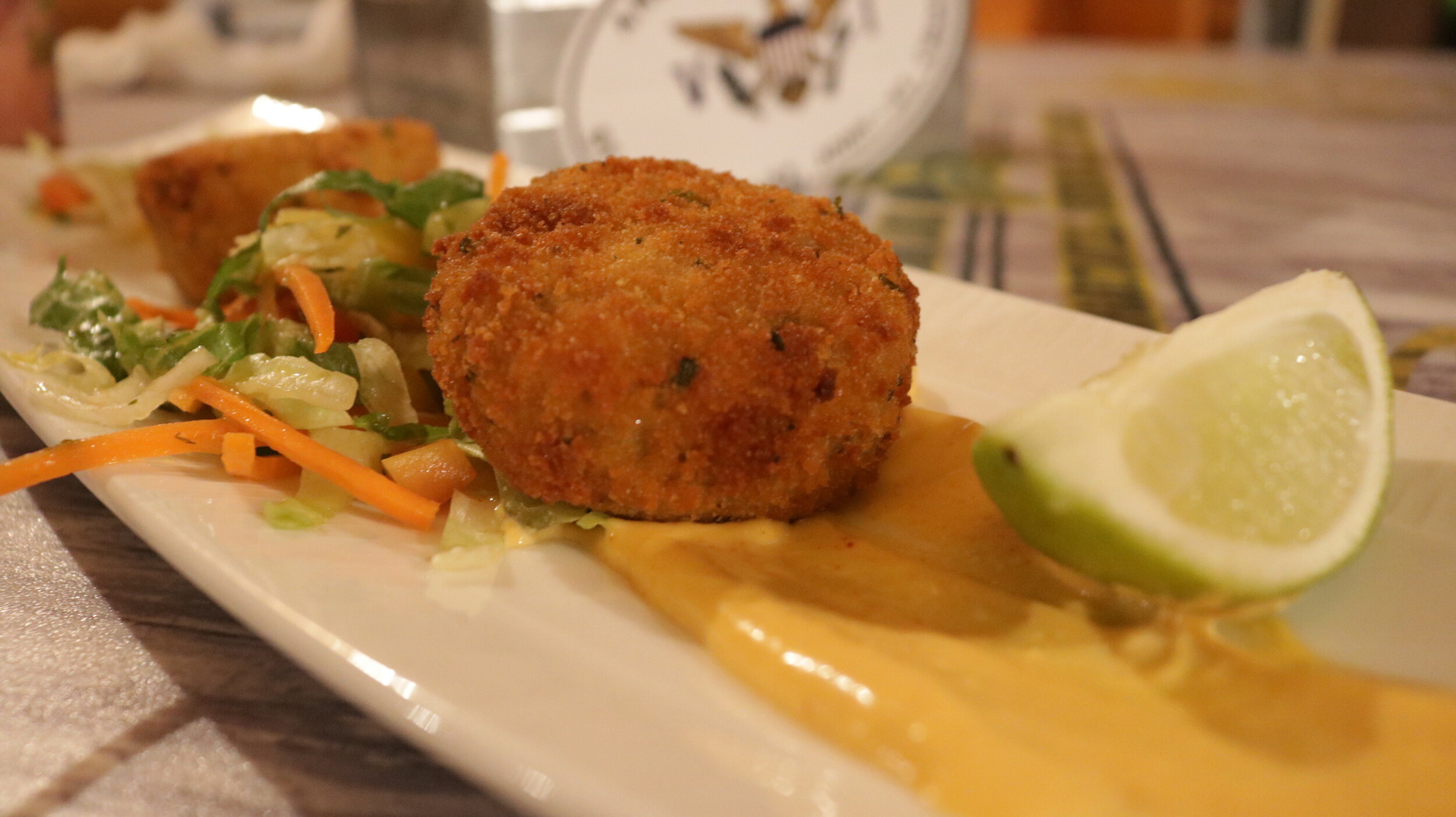 Crab cakes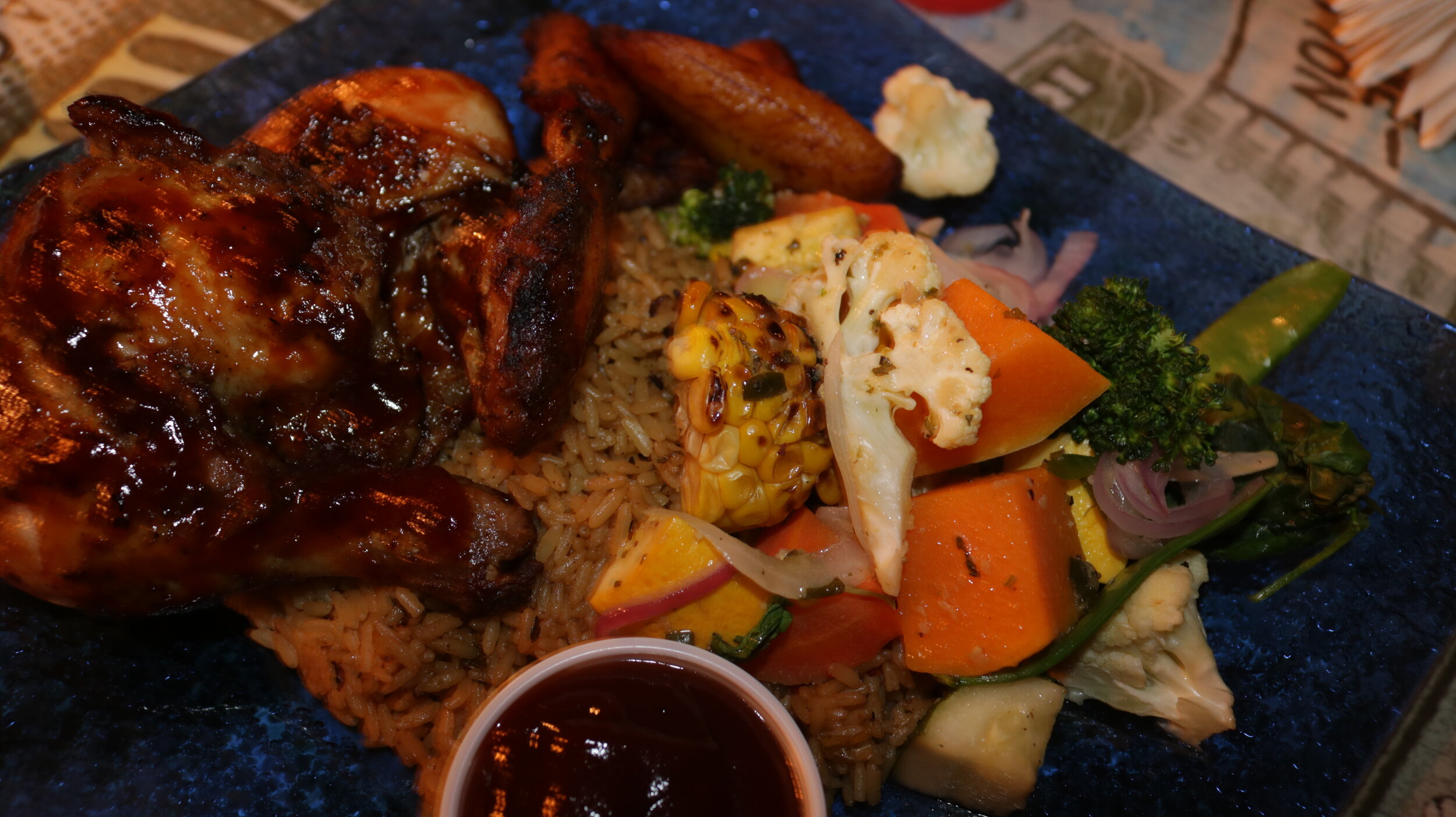 BBQ Jerk Chicken…SO good!
Suites and Accommodations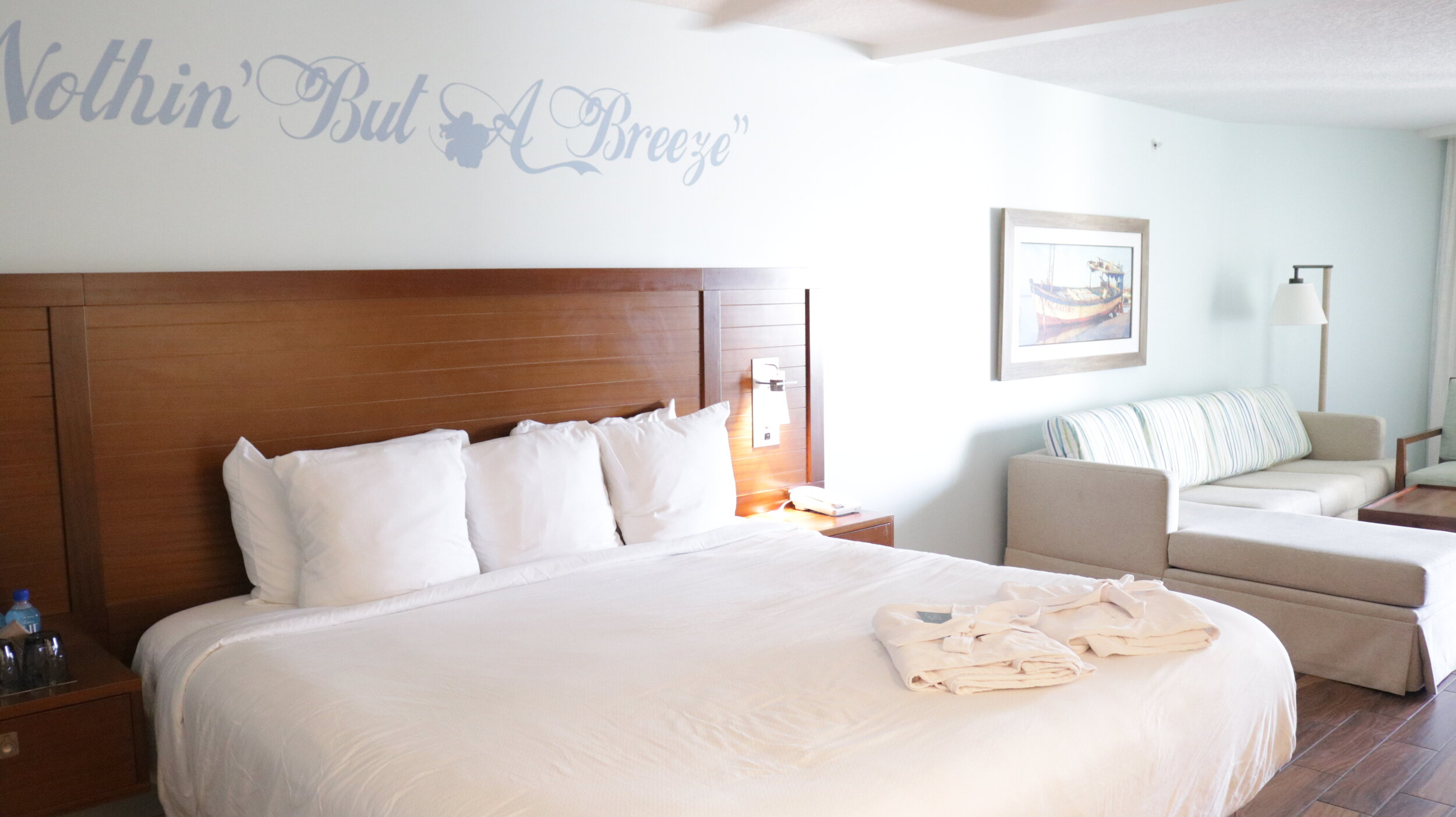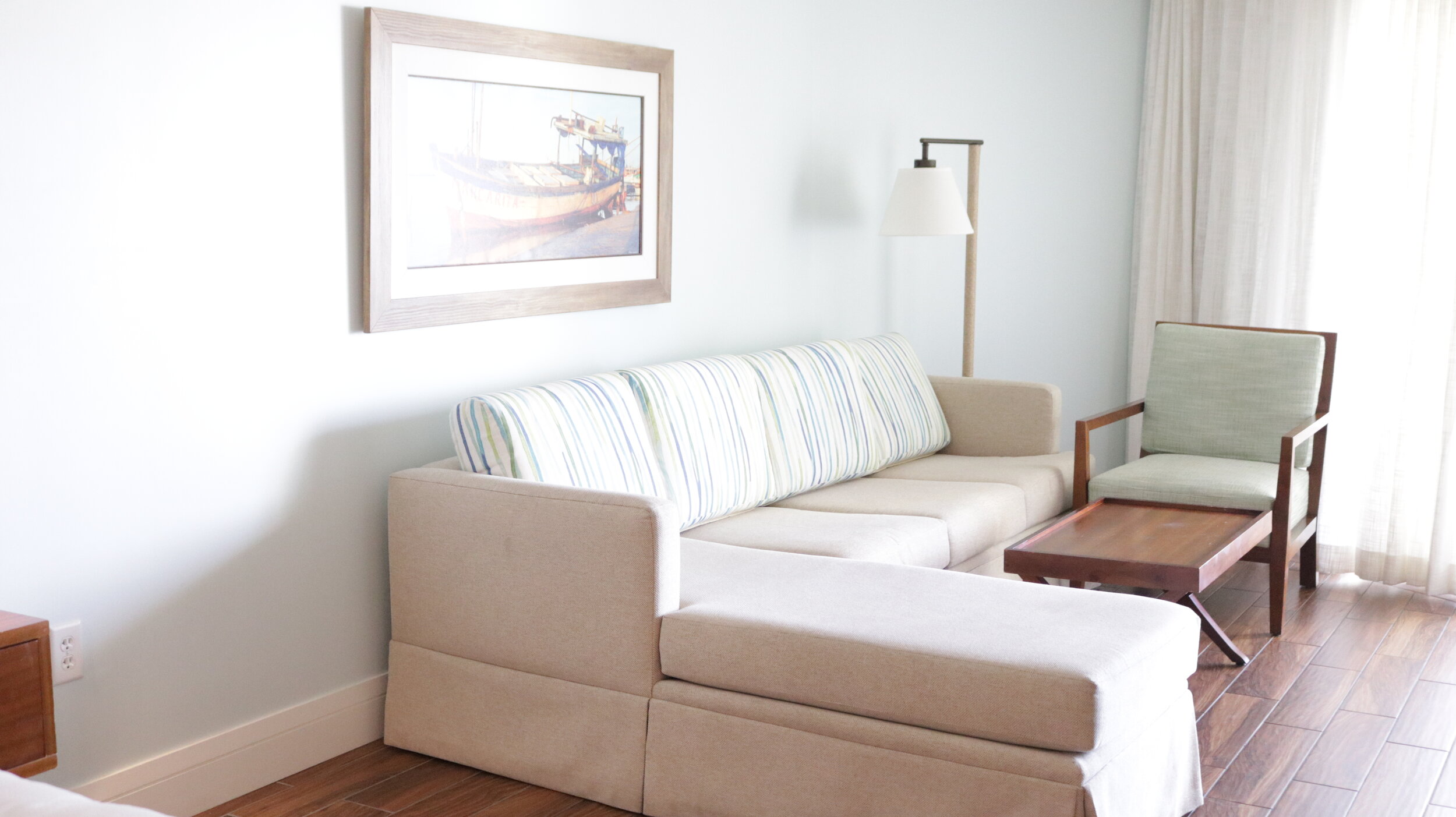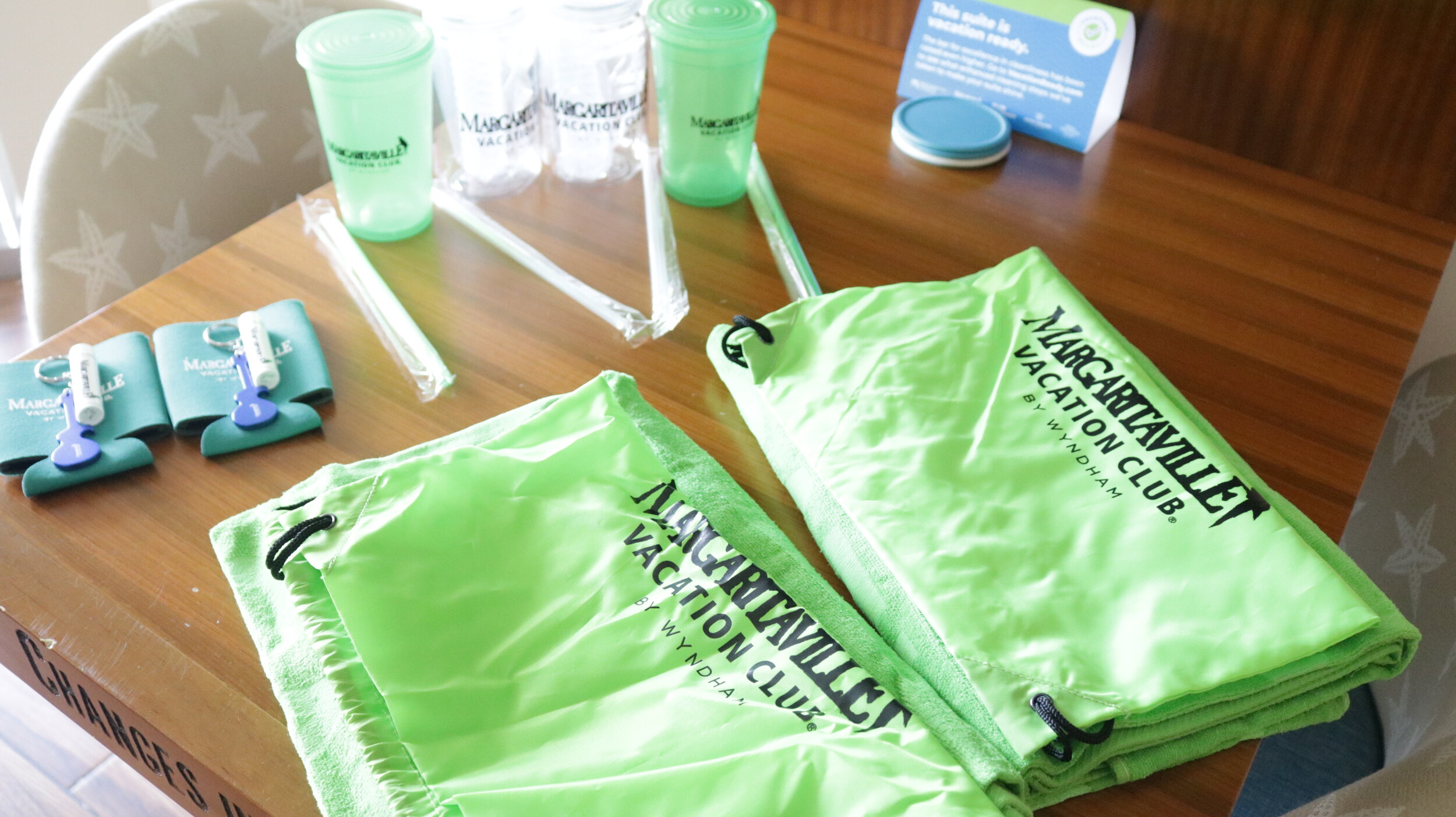 Complimentary Swag. Is that even still a cool word? Either way, just letting you know I used my towels and bag.
Let's talk about where you'll sleep!
The resort offers studio, one bedroom and two bedroom suites that comfortably sleep two to six guests in 324 to 1,070 square feet. Suites feature one king bed in the master, a king bed in the guest room and a sleeper sofa in the living area.
You'll have the privacy of separate bedrooms in the one and two bedroom suites, use of a kitchenette, a private balcony or deck, and a "Frozen Concoction Maker ®" (shown below)in every suite. If I had a family, this would have been great but the studio worked just fine, since it was just me.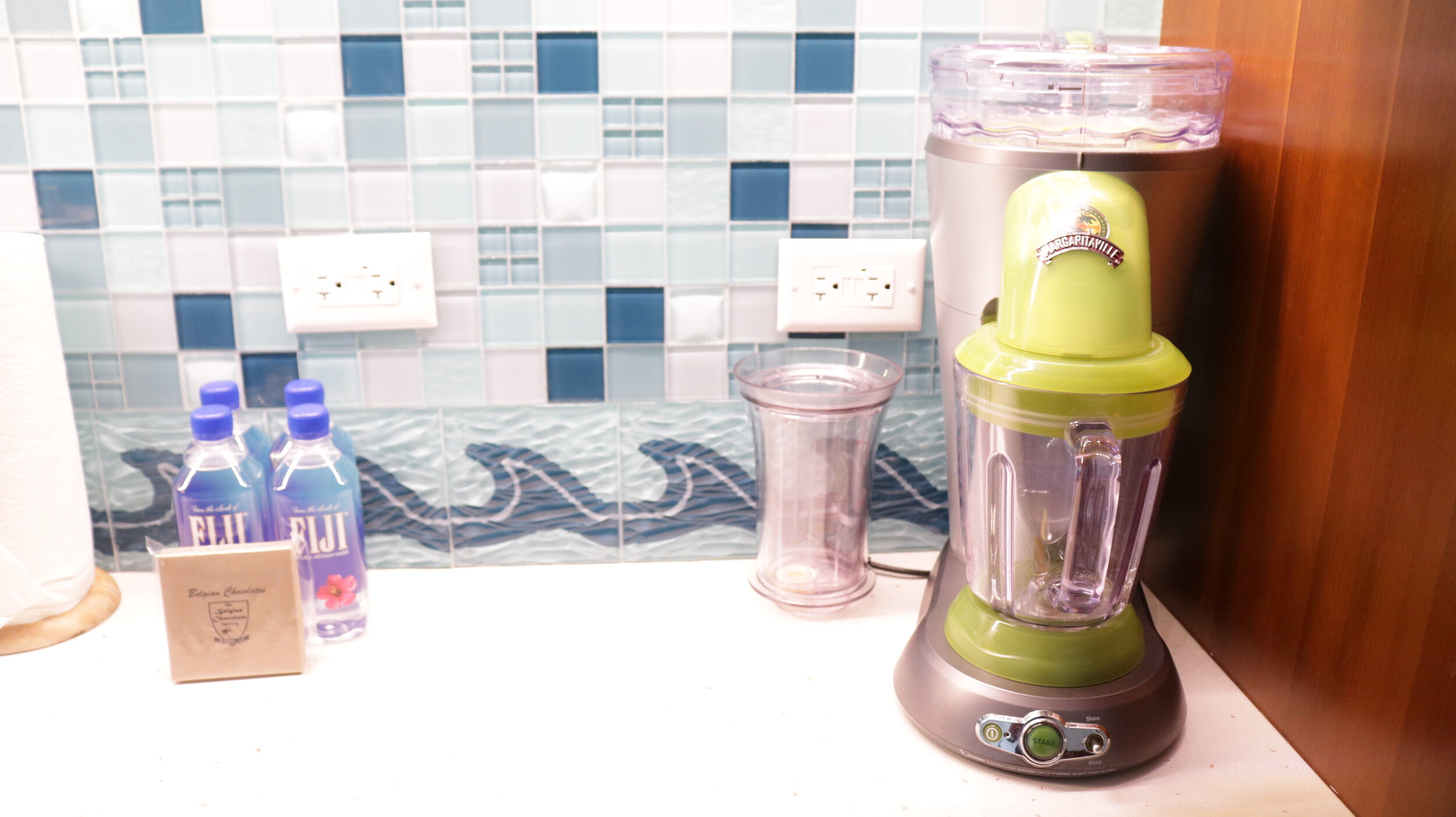 Complimentary Fiji Water. I had all four bottles during my stay.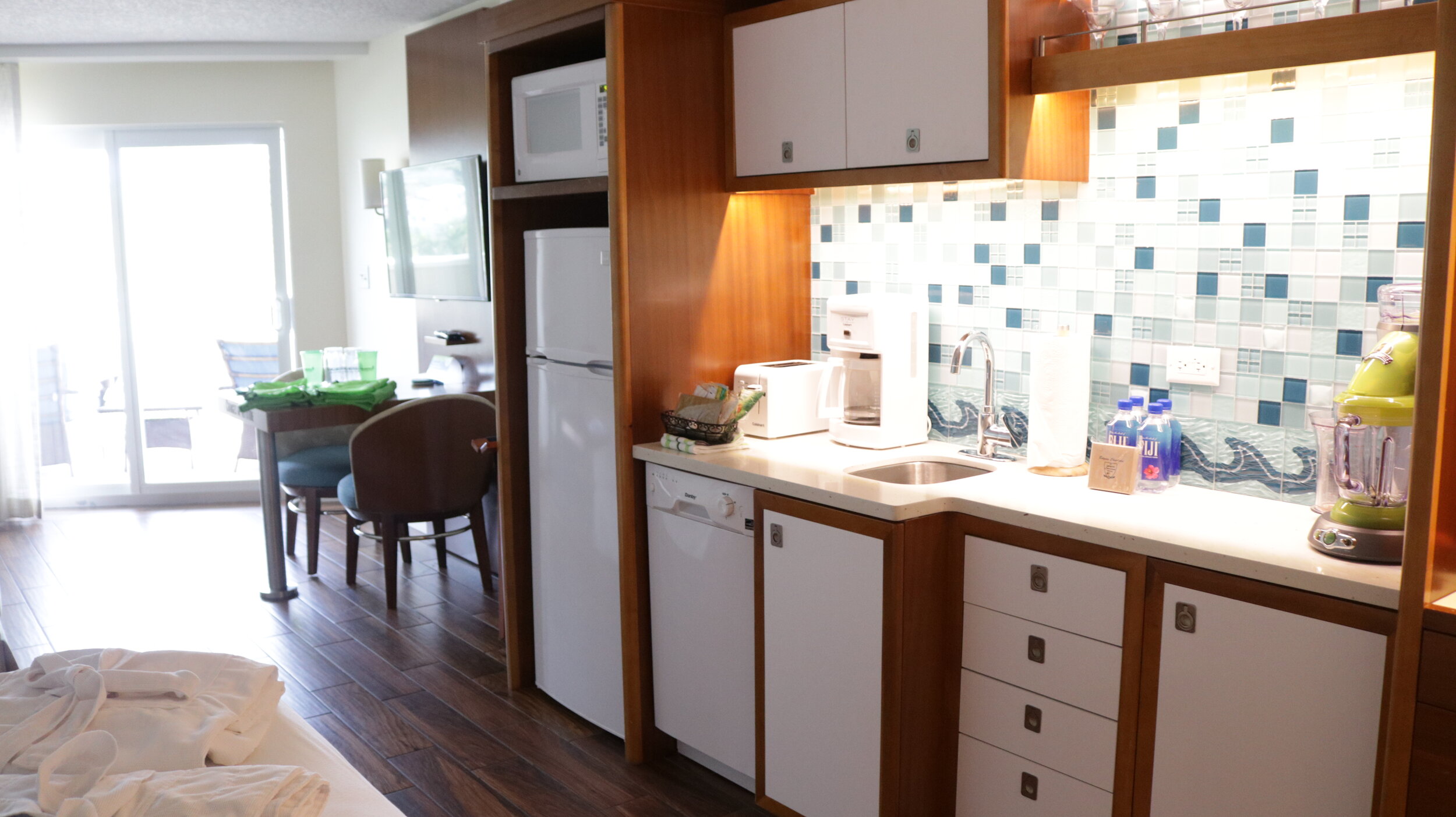 You can also learn more about the Margaritaville Vacation Club via Instagram, Facebookand Twitter!
How to Book Your Stay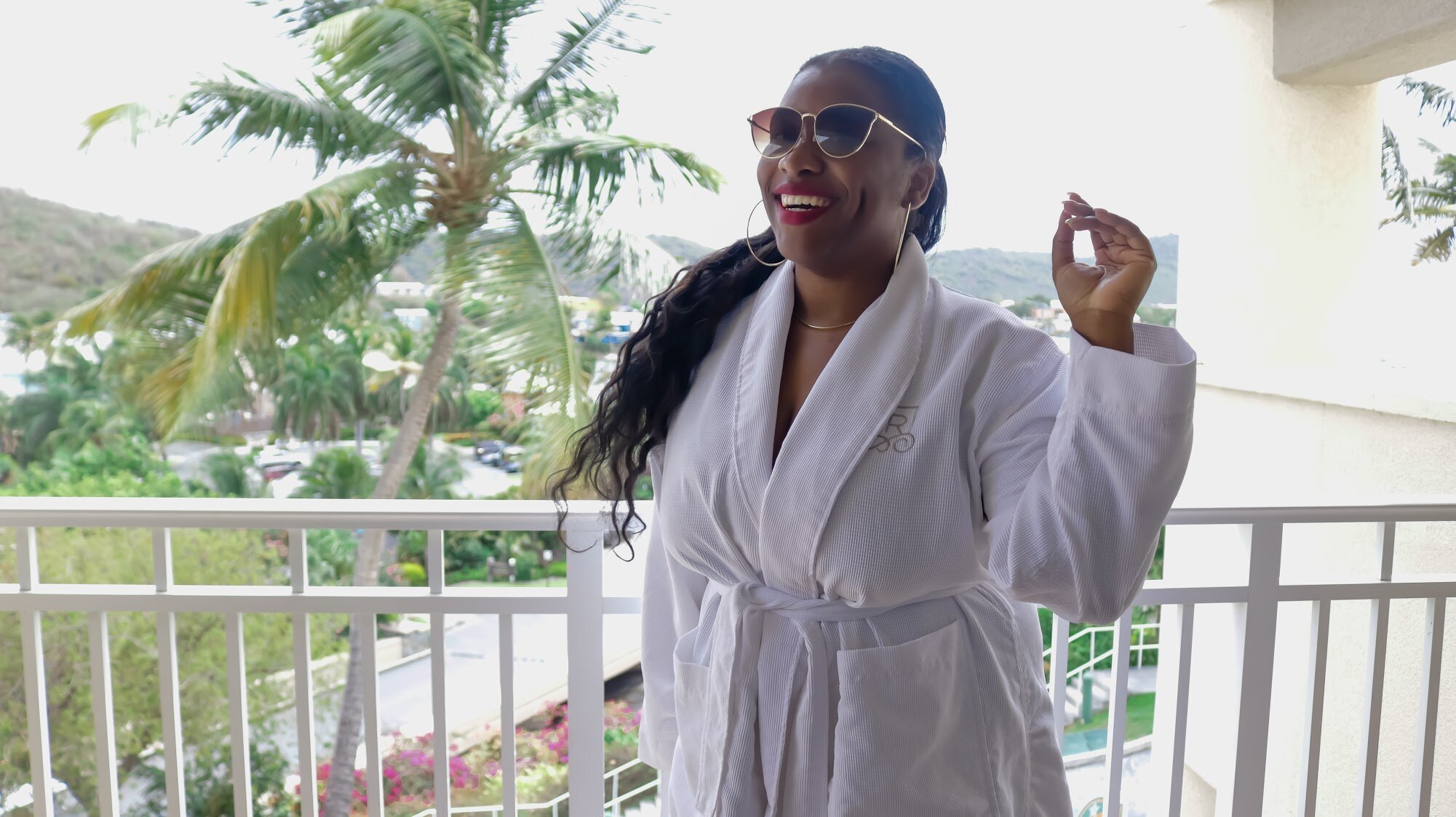 It's easy and affordable to book your stay. If you book now through December 31, 2021, you can get 20% off available resorts with CODE VACAY21. Be sure to book through ExtraHolidays.com to snag your discount and plan your next vacation.
Discount Details: Two-night minimum length of stay required. Valid for new reservations only. Reservations are subject to availability. Reservations are not valid over holidays and special events. Cannot be combined with any other offer. All monetary amounts are noted in U.S. Dollars unless otherwise noted.
Other Benefits and Perks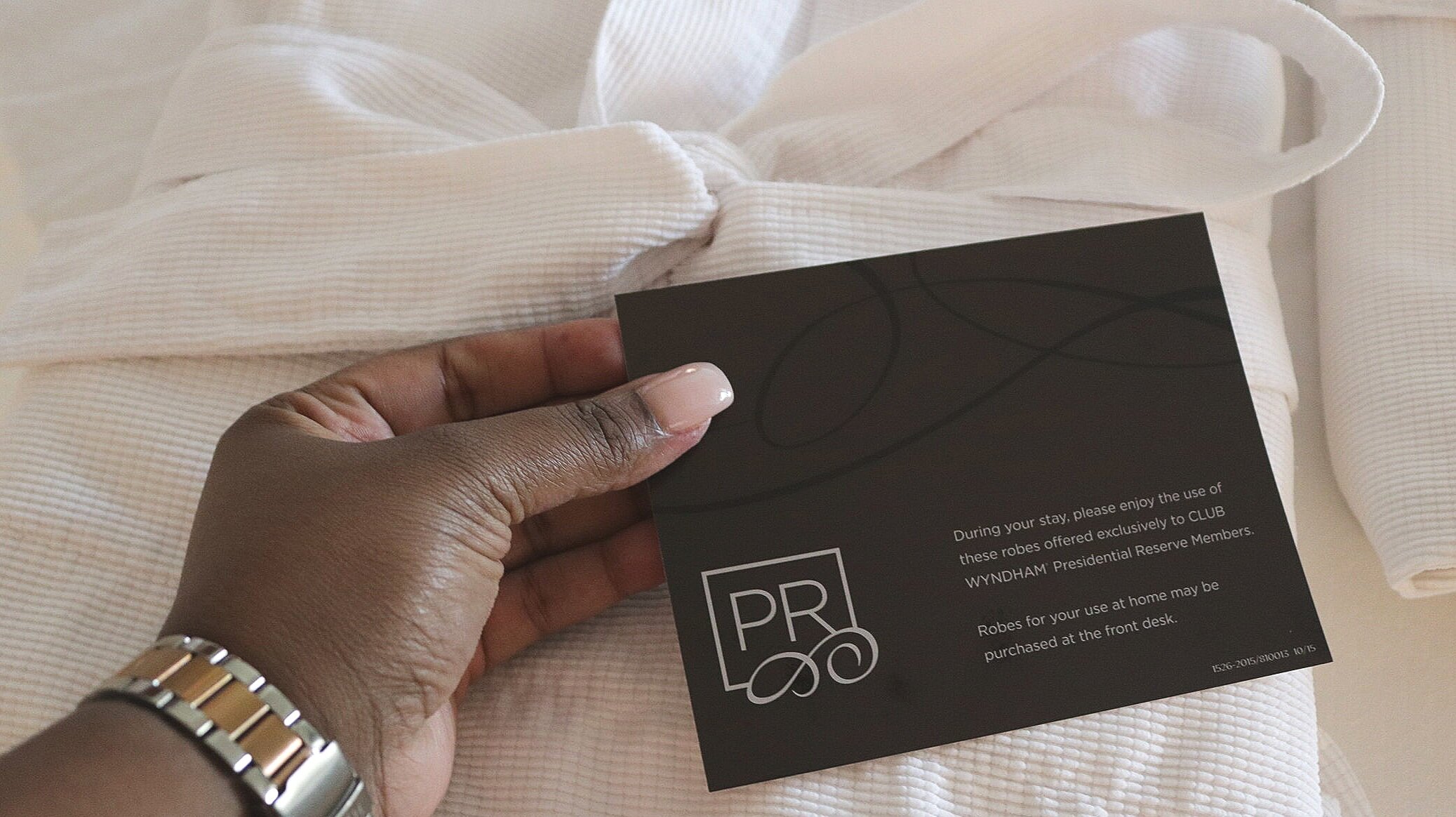 If you're ever considered a timeshare, Wyndham Destinations is an opportunity to seriously consider. If you become an owner, you'll access even more benefits and perks! Here's more:
Wyndham Destinations is a unique vacation ownership company (and the largest). Access 245 resort locations with spacious suites and condos with fully loaded kitchens and living and dining spaces. Your stay will truly be a home away from home.
You can "test drive" your ownership by booking through Extra Holidays. This online travel agency offers vacation condos and suites (many as large as four-bedrooms) throughout the United States. Locations include Hawaii, the US Virgin Islands, Canada, Mexico and Puerto Rico. You can also access "extras" like airfare, car rentals, must-see places and must-do activities.
Margaritaville Vacation Club owners also have access to approximately 200 resorts around the world through Club Wyndham and Wyndham Club Pass.
Have I Convinced You to Book Your St. Thomas Vacation?
I hope this post got you in a vacation state of mind! We have all been through so much this past year, and I am so grateful I was able to take this amazing trip. To be complete honest with you, USVI will happen for me again in the next year or so. Take some time to disconnect from the rest of the world and plan your retreat to St. Thomas. A little vacation does everyone good.
Send me a dm on when you plan to visit the Margaritaville Vacation Club and don't forget your discount code for 20% off: VACAY21!
Have you traveled in the last year? Comment below!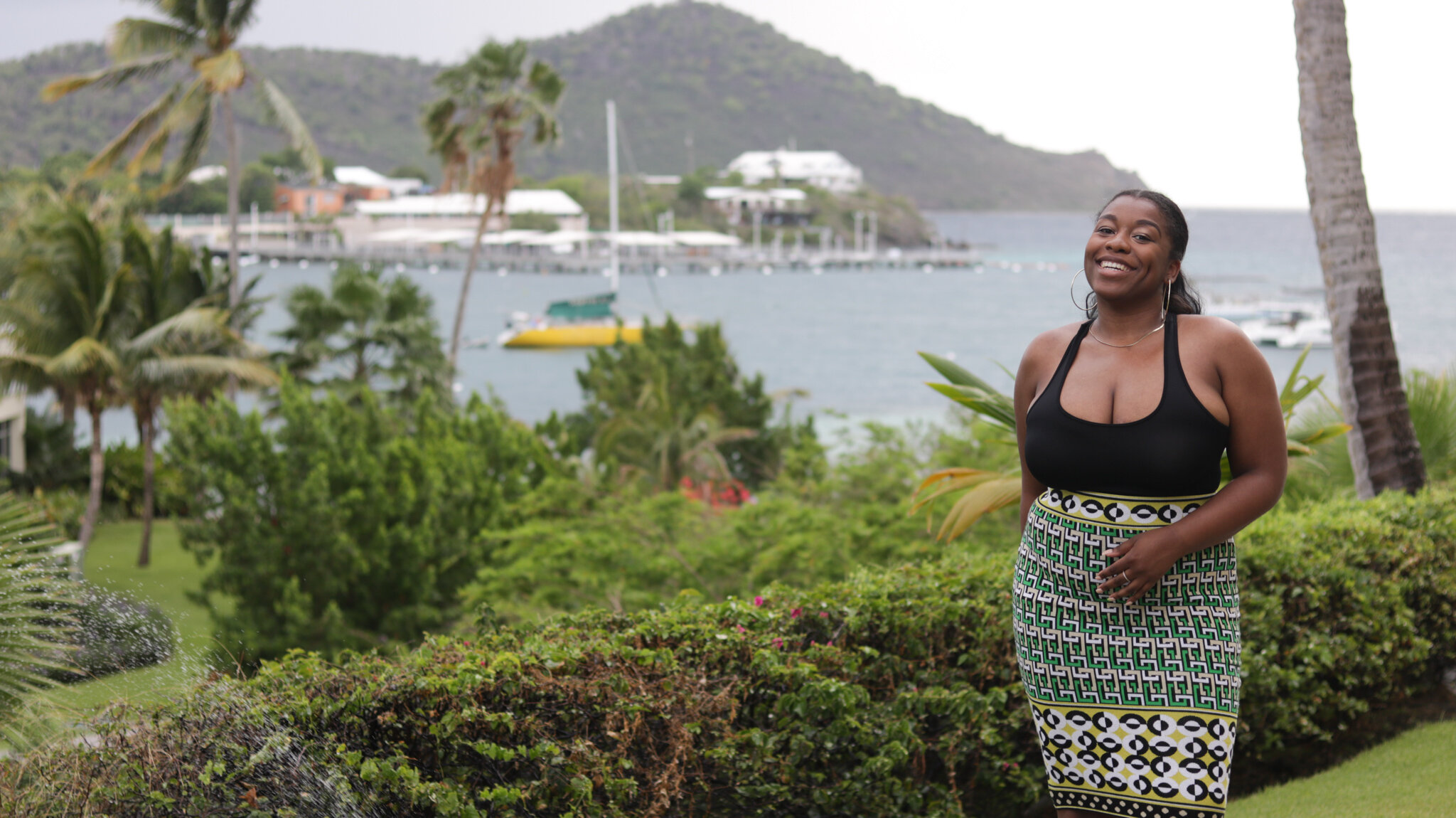 CLICK THE GRAPHIC BELOW TO WATCH MY VLOG ON YOUTUBE