Let's talk skincare!
I'm realizing more and more how important it is to establish a good skincare routine. And I've become obsessed with finding the best skincare products that leave me feeling fresh and vibrant.
I also love highlighting black-owned businesses, large and small. It's so important to me to support my community and to use my purchasing power where it will make this biggest difference.
This post combines both of those passions into one ultimate list of the best black-owned skincare brands to try in 2022!
So if you're looking for new skincare products, keep reading!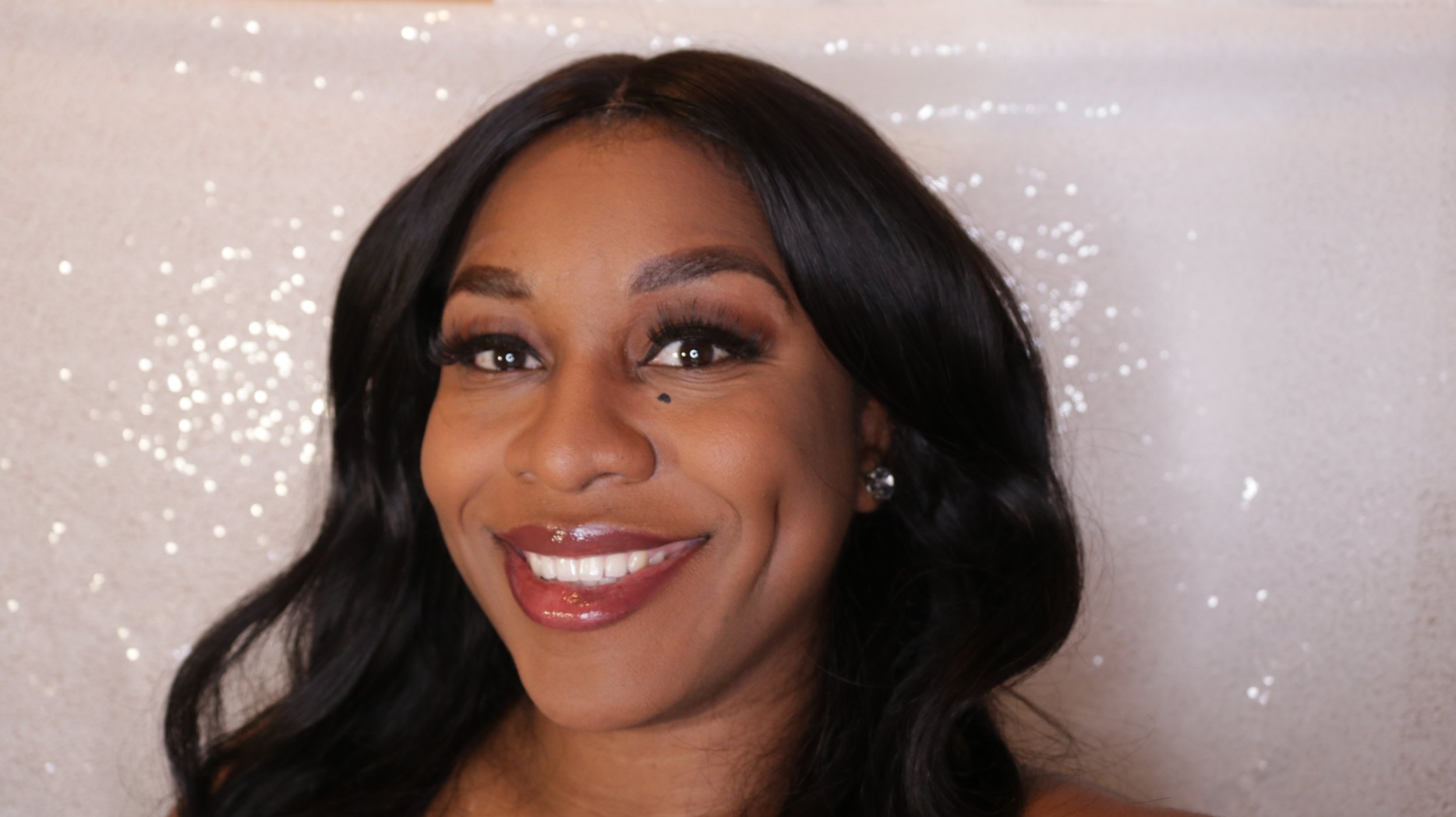 The Best Black-Owned Skincare Companies 2022
1 – Keys Soulcare
I have tried this product. This clean and natural skincare brand was created with Alicia Keys and inspired by her eye-opening skincare journey. The focus of Keys Soulcare is to nurture the whole self, not just the skin. Each product was created and formulated to help nourish, celebrate and invigorate the body, mind, and soul.
These lux skincare products draw from "ancient beauty rituals that modern bodies desperately need."
You'll find quality ingredients like shea butter, manuka honey, and marula oil. And products ranging from cleansing balms and masks to facial rollers and candles. I have tried the face wash and body oil and I prefer the face wash! You can grab yours from Ulta!
2 – Buttah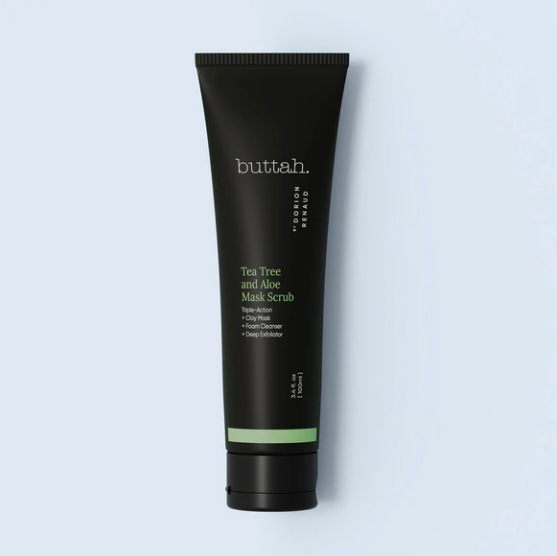 Buttah is a relatively new skincare brand that launched in 2018. And the entire brand stems from the founder's love of shea butter and its transformational properties. After years of searching for the right products to serve his needs as a public figure and recording artist, Dorion Renaud took matters into his own hands and created the skincare he and so many of us desperately need.
His brand's mission is to provide melanin skin the attention it deserves and tackle common problems we're all too familiar with including dryness, discoloration, oiliness, and blemishes.
Buttah prides itself in combining "the best of nature and science" to create, high-quality wholesome products for radiant skin. I have not tried this product but will be trying some of their line soon!
3 – Vie Beauty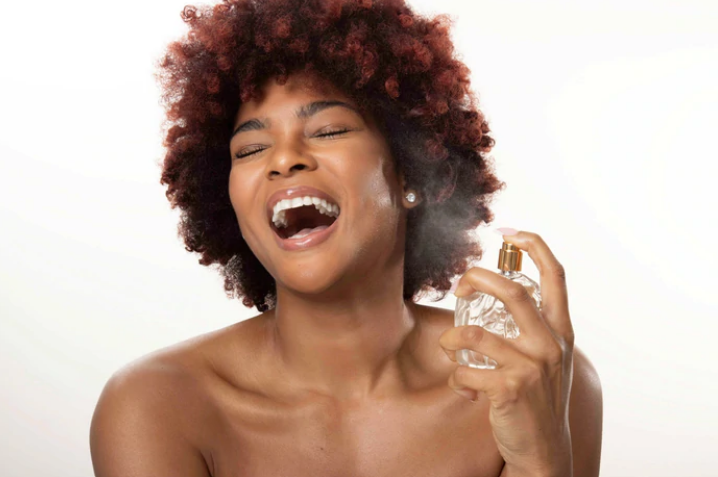 Created by my friend Jasmine Lewis, This brand focuses on creating high-quality products that "give you a renewed sense of self-confidence". They are dedicated to quality, clean products that help women create consistent skincare routines. Their intensely hydrating rose water helps to protect and promote skin health and is easily incorporated into any skincare routine.
Their products are all-organic, for all skin types, earth-friendly and cruelty-free! I have the mini and full sized rose water and love a quick spray to refresh my skin!
4 – PrettyMelanin
"God blessed us with Melanin, let's thank Him by taking care of it!" — This is Pretty Melanin's trademark slogan, something I think we can all get behind.
This brand features high-quality, natural skincare products, rich in essential vitamins and minerals. You'll find ingredients like Vitamin E, pure honey, rosemary extract, and more. The kind of ingredients "our ancestors used" before commercialized products.
Their site offers a 10-question quiz to help you pick the best products for your unique circumstances and needs.
You'll find products for acne, body wash, serums, and more. And the before and after images are super impressive.
5 – Eleven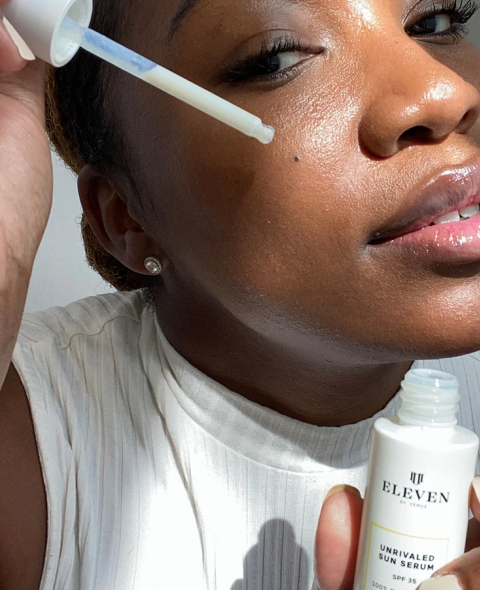 Many of us with darker skin tend to forget about sun protection. But, our skin needs a shield from the sun just as much as the next person. You'll likely recognize the name behind this final black-owned skincare brand, Eleven.
Venus Williams created a line of sunscreen products for the skin and lips that are reef-safe and environmentally friendly!
If anyone knows about the importance of sunscreen, it's Ms. Venus Williams!
You can try her SPF Perfect Form Tinted Lip Balm, or get her lip balm and sunscreen together in a Wonder Woman Essentials 3-piece Set.
More Black-Owned Beauty Companies to Support
Want even more black-owned companies to support? Here are several additional black-owned beauty companies and brands for all your beauty needs including, hair products, makeup, and more.
Press On Honey
Lip Revolt
Absolutely Fabulous Shea
Alaffia
Ase Naturals
The Lip Bar
Curl Bible
OrganiGrowHairCo
Black Girl Sunscreen
and AVOCURL
Final Thoughts on the Best Black-Owned Skincare Companies
I hope you enjoyed this list of exceptional black-owned skincare brands. I can't wait to see how you incorporate these amazing products into your skincare and beauty routines.
Make skincare a priority this year, and do it while supporting black-owned companies!
More Like This
If you liked this post, be sure to check out:
(Photo rights for this article are reserved by and credited to brands)