If you're anything like me, you're SUPER busy all the time. Between earning money, traveling, networking and keeping up with assignments for my doctoral degree, I don't have much time for meal planning and don't always make the healthiest choices. I think a lot of women could say the same thing—but summer bodies are lurking around the corner.
I've recently been trying to up my meal prep game and wanted to share some of the tips I've learned and a few of my favorite recipes and products.
Keep scrolling for my SALMON youtube video, 5 foolproof meal prep tips, easy recipe ideas, and the best meal prep essentials from Amazon!
RELATED: Easy Stir Fry Rice with Bragg Liquid Aminos
Meal Prep Tips
1. Write out Your Meals for the Week and Schedule Them by Day
Meal prepping is so much easier when you have a clear plan. Write out your meals for the week and assign specific days for specific foods. This also streamlines the decision making process for the rest of the week. Make the decision once, and you won't have devote additional mental energy later on.
You can use a daily planner or calendar to schedule out your meals and keep organized.
This also makes creating a shopping list super easy and much less time consuming.
2. Create a Master Shopping List and Try to Shop In Bulk
Before you hit the grocery store, be sure to create a master shopping list separate from your planner or calendar and include all of the ingredients needed for each meal. I like to use the notes in my phone for this because it's so easy.
This will also help you know what items to shop for in bulk which can save you tons of money!
3. Plan to Repurpose One Main Item Across Multiple Meals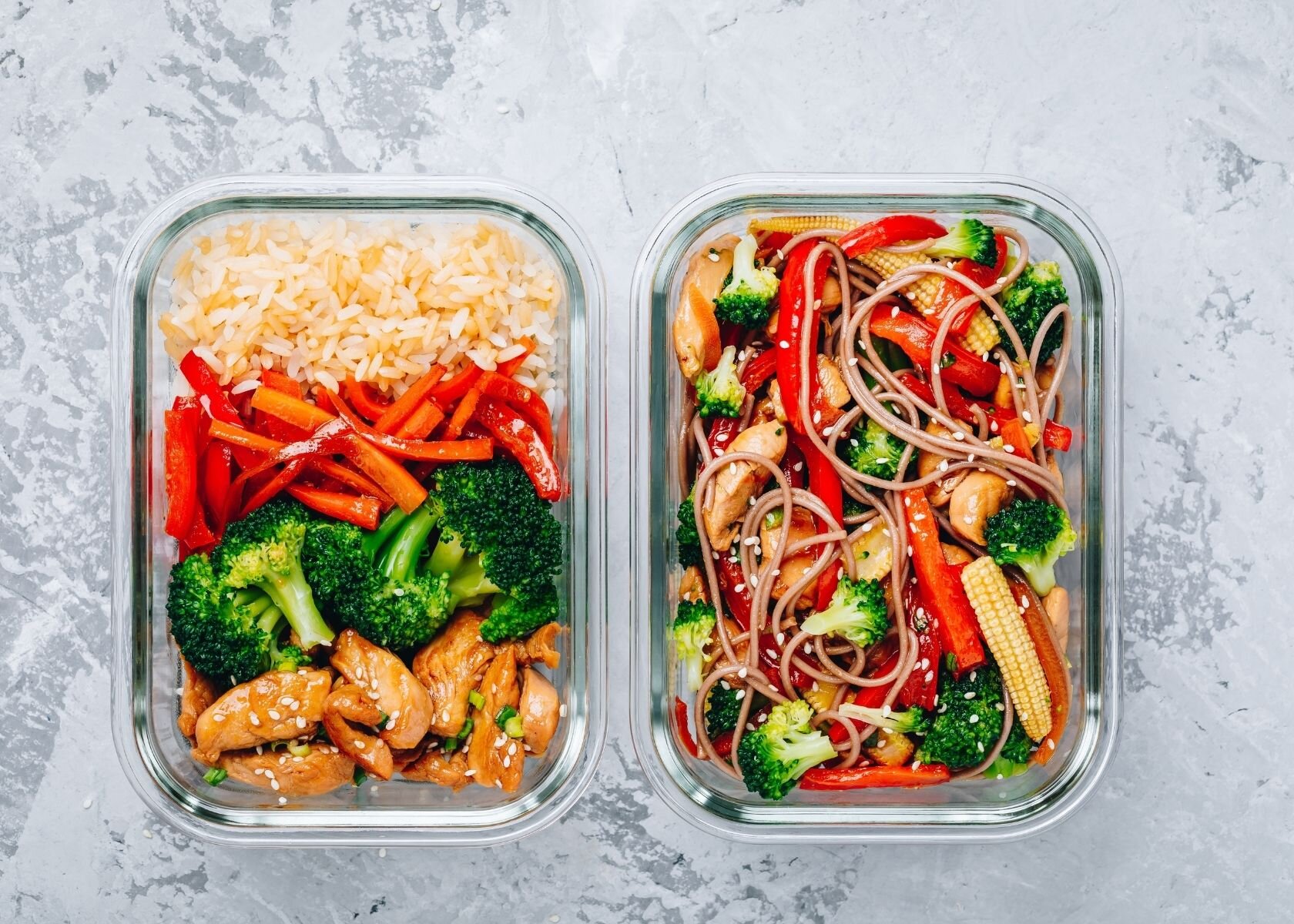 To simplify the meal prep process, you can focus on one main food item and use it in different ways across multiple meals. For example, you could make chicken once, and use it with rice and peanut sauce for a Thai dish and again with noodles and stir fry sauce for a Chinese variation.
Keep fresh or steamed veggies on hand to throw in your dishes or to eat as a healthy snack.
4. Cook Once and Eat All Week
Meal prep works best when you cook once at the beginning of the week. You can stash freezer safe meals in the freezer to keep them fresh longer and pop them into the refrigerator the night before you plan to eat them. For non-freezer meals, make sure you use meats with the longest expiration dates.
If you want to use fresh seafood or other items that don't keep for long in the fridge, you can plan one additional cook and prep day, halfway through the week.
5. Variety is Key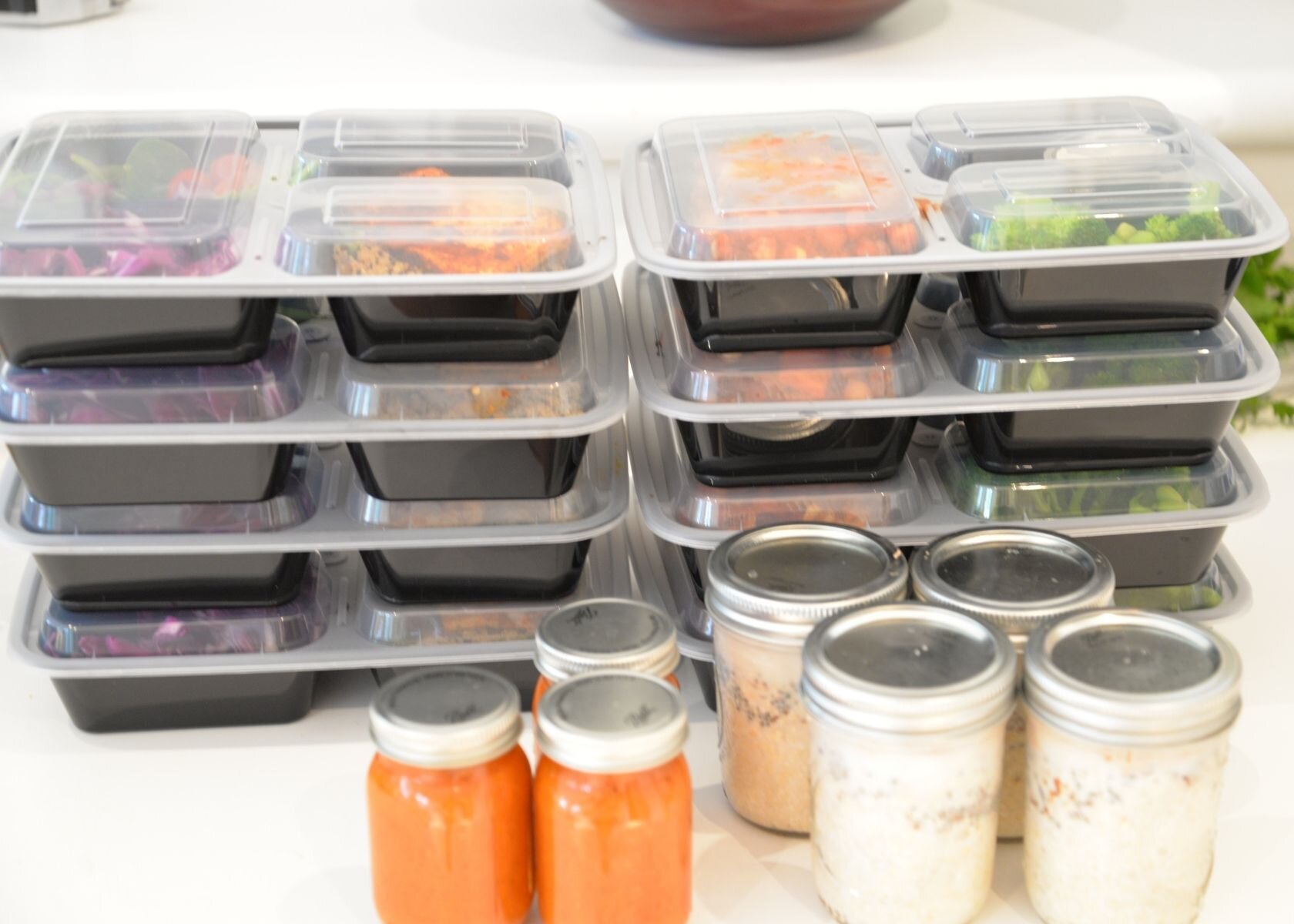 Most people don't like to eat the same thing every day. It's easy to get burnt out and reach for something unhealthy or a fast food option if your meals become monotonous. Get creative with your sauces and recipe variations and be sure to spread out your favorite meals between several days.
RELATED: What is Nutritional Yeast? Bragg Live Foods Knows!
Meal Prep Recipes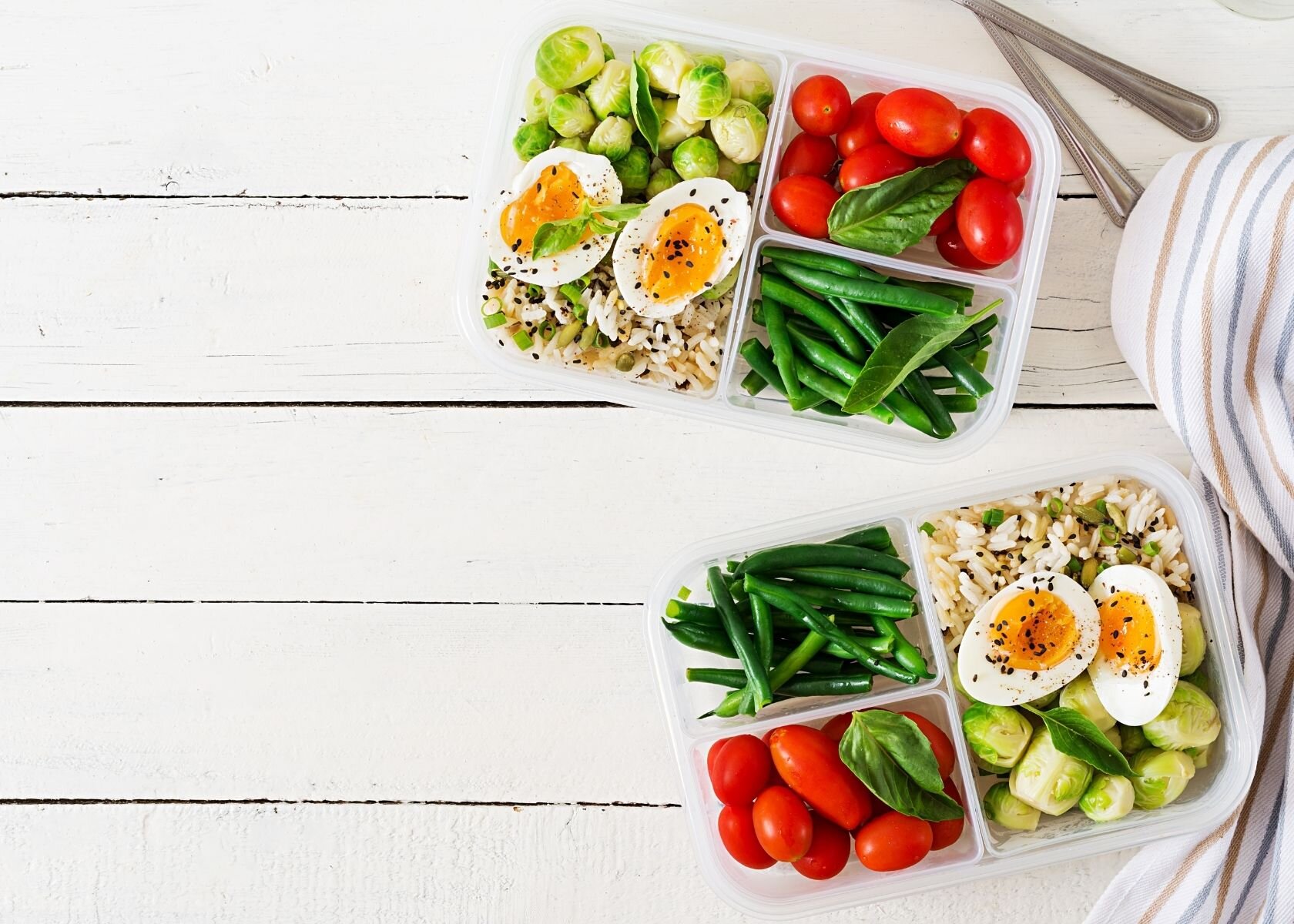 Here are some easy and delicious recipes to add to your meal prep arsenal.
Teriyaki Beef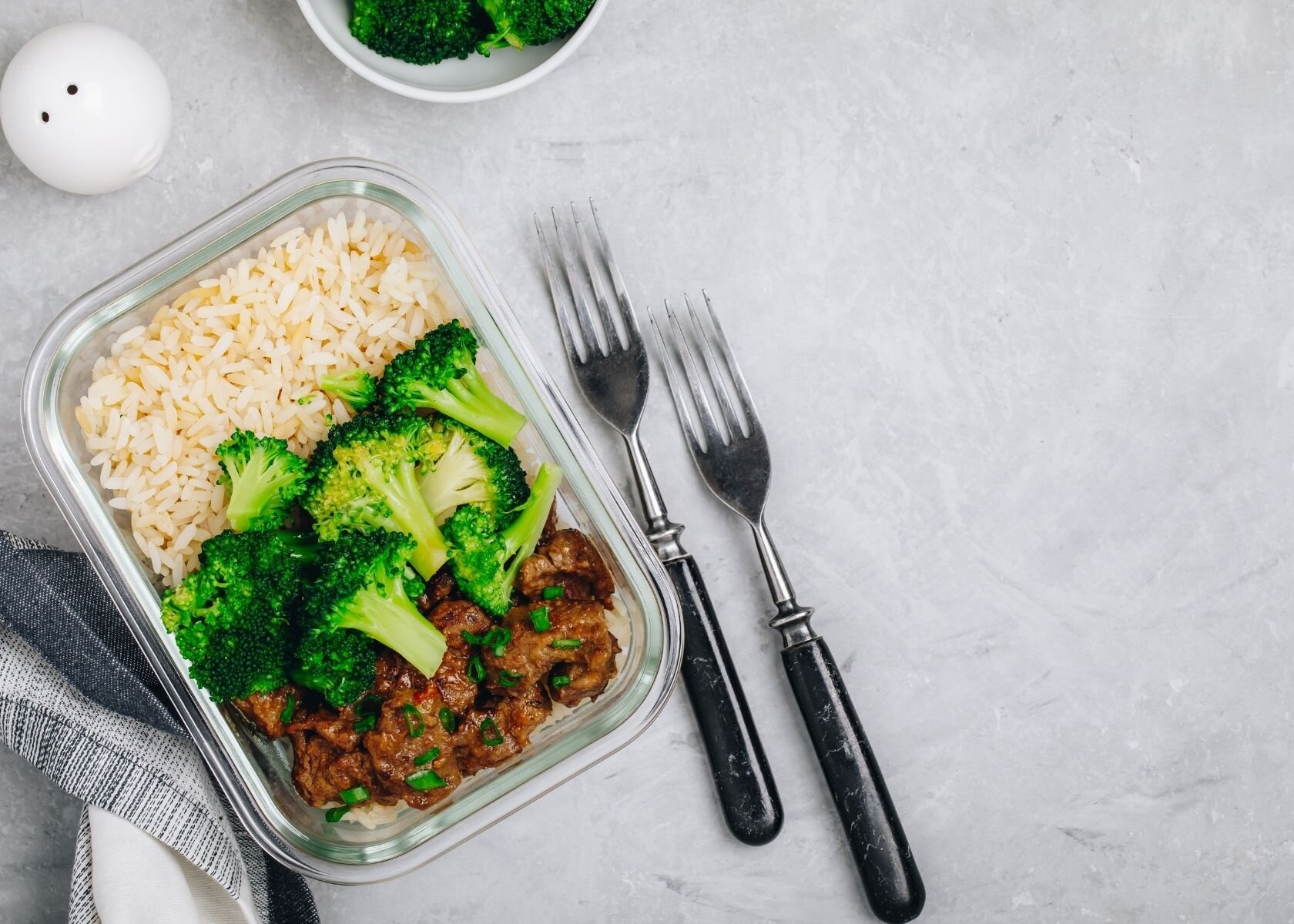 Here's a delicious Teriyaki Beef Recipe adapted from Clean Food Crush:
INGREDIENTS
1 Pound sirloin steak or flank steak, cut into bite-sized pieces
2 Cups fresh broccoli, chopped

2 Carrots, thinly sliced

2 Fresh cloves of garlic, grated

1 Fresh nob ginger, peeled and grated

1/4 Cup Bragg's Liquid Aminos
1 Tablespoon Oil

1 Tablespoon Sesame seeds

1 Teaspoon Chili flakes
DIRECTIONS
WISK together the Bragg Liquid Aminos, honey, garlic, ginger, chili flakes and sesame seeds in a small bowl.
HEAT oil in a large skillet or wok over medium-high heat. ADD your steak and COOK, stirring occasionally for 5-6 minutes or until cooked through.
ADD in the fresh broccoli and carrots and COOK for an additional for 3-4 minutes.
POUR the sauce over the meat and veggies to coat.
REFRIGERATE in airtight containers for up to 5 days or freeze of up to 2 months.
Garlic Butter Salmon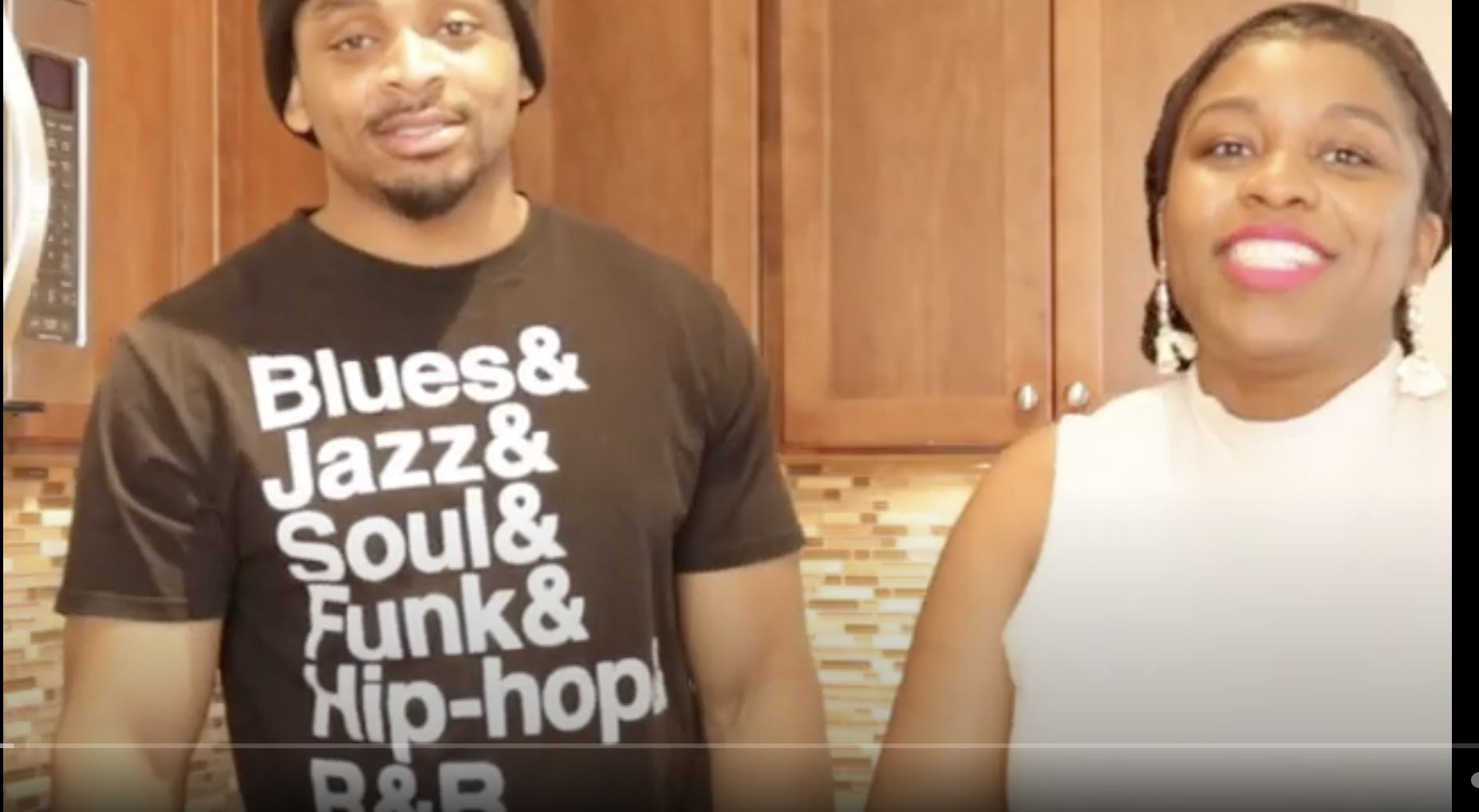 Watch My Family Cooking Channel, The Geechee Kitchen on How to MAKE Perfect BAKED SALMON on YouTube. CLICK Here or the photo above.
You'll also love this Garlic Butter Salmon and Asparagus adapted from eatwell101:
INGREDIENTS
1 Medium-sized salmon fillet, cut into 4 chunks

2 Asparagus bunches, cleaned and trimmed

1 Teaspoon Olive oil

2 Teaspoons Garlic, minced

1/2 Cup vegetable broth (low sodium) or white wine

1/2 Stick butter

1 Cup Cherry cherry or grape tomatoes, halved

1/2 Small red onion, minced

1 Tablespoon hot sauce (optional)

Juice from half of a lemon

1 Tablespoon cilantro or parsley, minced

Crushed red chili pepper flakes to taste (optional)
DIRECTIONS
COMBINE the cherry tomatoes with olive oil, minced red onion, salt and pepper to MARINATE and set aside.
SEASON the salmon with salt and pepper and set aside. WASH AND TRIM the ends of the asparagus and blanch in boiling water for 2- 3 minutes, then immediately PLACE in an ice bath to stop the cooking. (If your asparagus is thin, you can skips the blanching process).
HEAT the olive oil in a large cast iron skillet over medium-low heat. COOK the salmon until golden brown, flipping halfway through. Once cooked, REMOVE the salmon and set aside.
In the same skillet over medium heat, ADD the minced garlic and deglaze the pan with your vegetable broth or wine, and bring to a simmer. ADD the butter, lemon juice, hot sauce (if using), and the cilantro or parsley. STIR to combine.
ADD in the asparagus and toss for about 2 minutes and then PLACE the salmon back in to reheat for another minute.
DIVIDE the dish into 4 airtight containers and REFRIGERATE for up to 5 days.
Tex Mex Chicken Burrito Bowls
And, you have to try these Tex Mex Chicken Burrito Bowls adapted from Clean & Delicious:
INGREDIENTS
Three Quick Hacks to Help You Live Healthier Today with BRAGG Live Foods

Meal Prep Products

It's a lot easier to prep and store you meals when you have the proper tools and products. Here are some of the most popular and affordable meal prep items from Amazon!

Containers with Compartments

Single Compartment Containers

Dressing and Condiment Holders

Utensils

Other Helpful Tools

I hope this post inspires you to get into the meal prep game. It is seriously a life changer. Let me know which recipes and products you plan to try and which meal prep tips are your favorite!