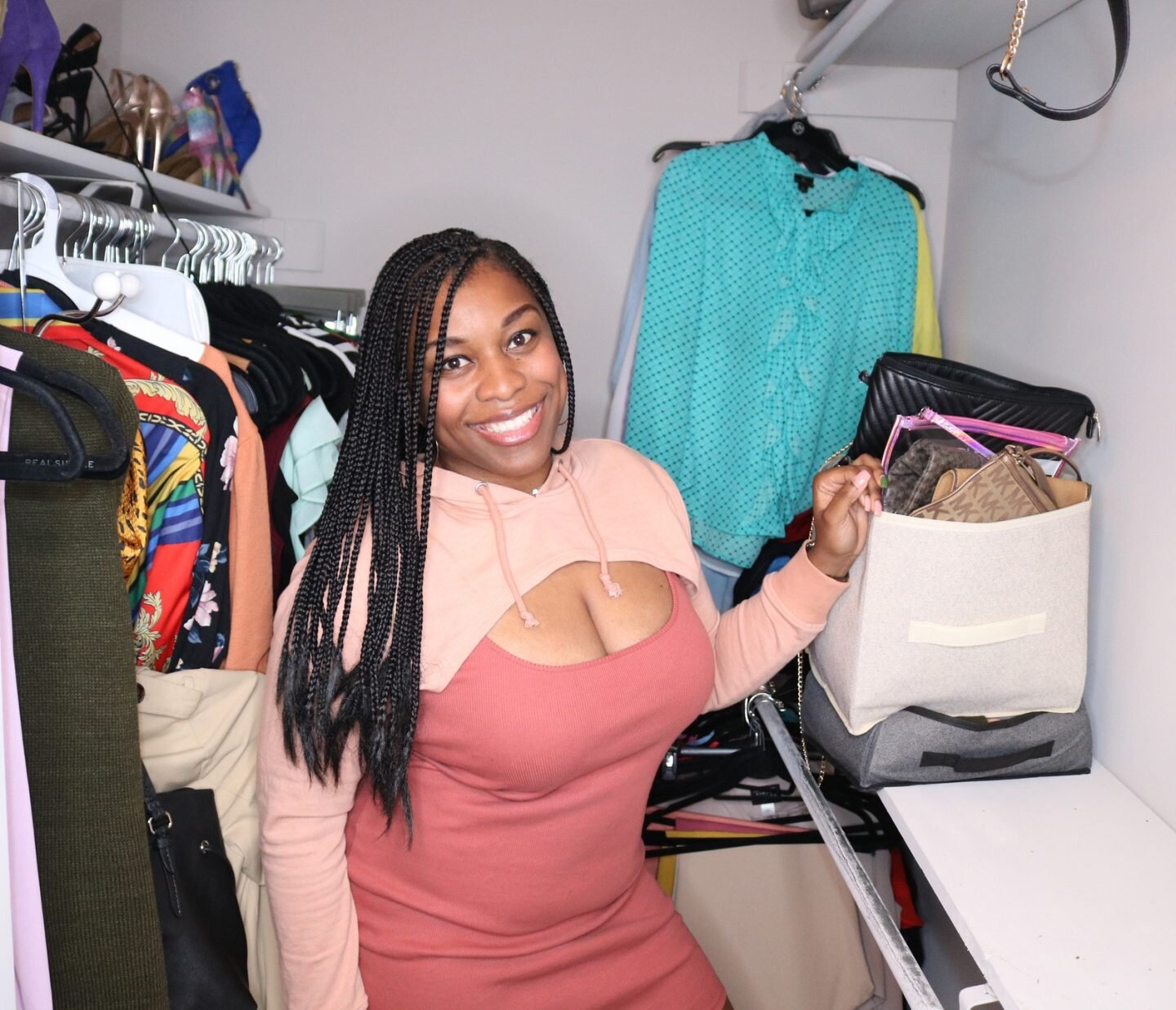 Nope. It's not always good to start in the closet!
Don't miss the recent Redfin article I was featured in: "Selling This
Summer? Find Out 10 Expert Tips for Decluttering Your Home"
Whether you're moving into acondo in Atlanta, GA, or relocating toToronto, CA, take the steps to
declutter and organize your home as you prepare your house for sale this summer and make your move
that much easier. To help you get started, I, along with other experts shared our best tips for decluttering your home to
make selling and moving out a breeze. Check out what we had to say so you can start organizing your
I got the opportunity to chat with Kenika, owner of TidiedbyK, a professional home organization company in Atlanta, GA. I'm all about helping you all improve your lifestyle and I feel that being organized is a great start- especially since many people are spending more time than normal around the home.
Keep reading for organizing hacks, tough spaces, and the first thing to do to tidy up spaces around the home.
MORE TIPS: Selling This Summer? Find Out 10 Expert Tips for Decluttering Your Home
Why is it Important to Organize Your Home?
There are so many benefits to keeping a clean home that most of us know on some level. We all know how much better it feels to work and operate our day-to-day lives from a tidy space. So, if there are obstacles keeping you from that ideal situation, hopefully, this post will help you remove them.
An organized and clean home can help you:
Have a clearer mindset

Be more motivated

Have more energy

Have more time

Improve your mental health

Aid a health lifestyle
KR: How does being organized help around the home and how did you personally realize this was your passion?
"I think one of the biggest benefits from being organized is the amount of time you get back! Having a system in your home affords you more time to do the things you love and spend more time with your loved ones. By nature I'm an extremely organized person! Growing up I always volunteered to organize the kitchen and pantry, made my bed every day without fail, and really just kept my things in order. I'll say though, it never really clicked for me that something I felt was so natural was a passion of mine. Really my passion is transforming the lives of others around me and in my community- I get to do that through organization."
The Best Place to Start When Decluttering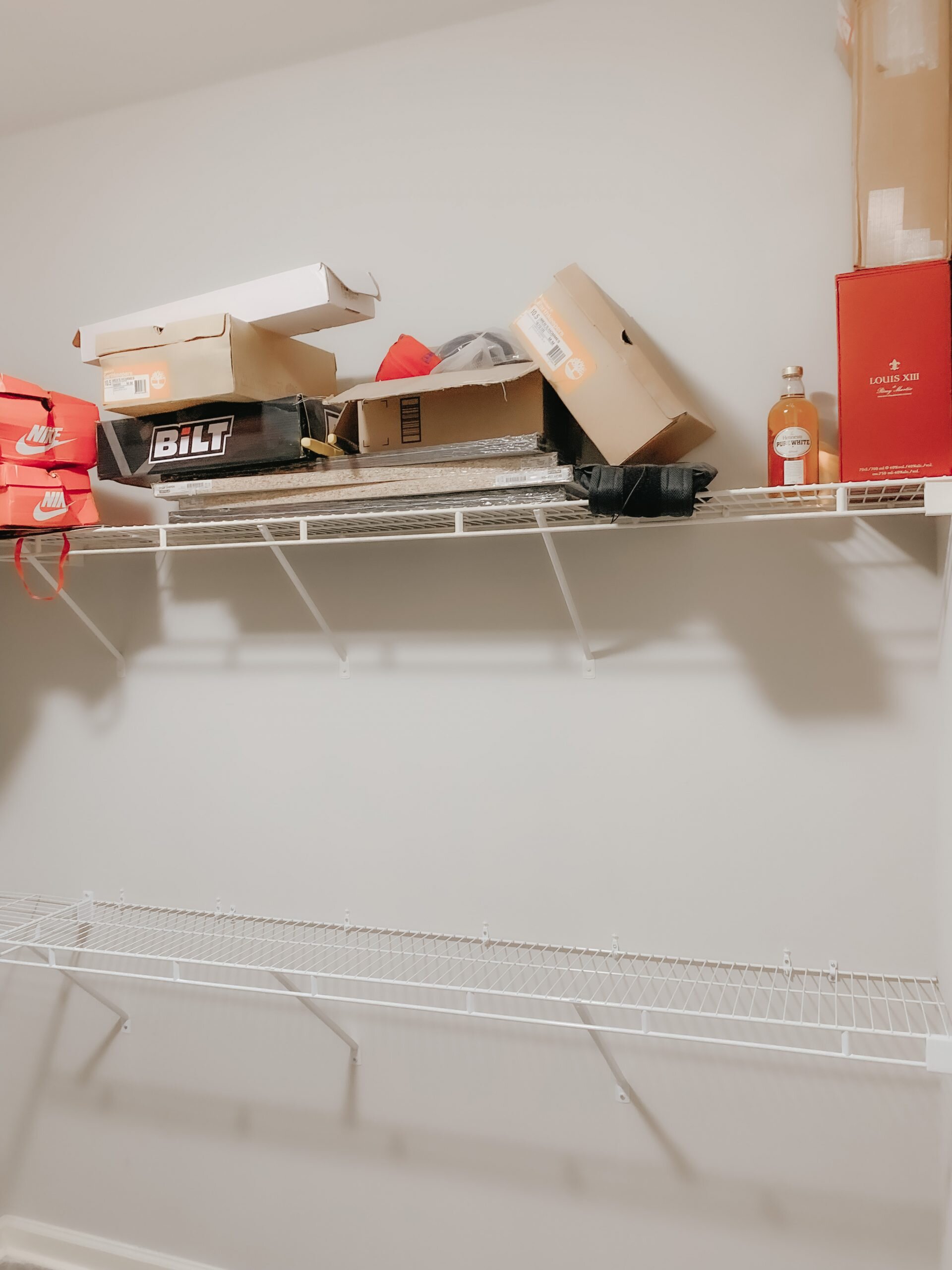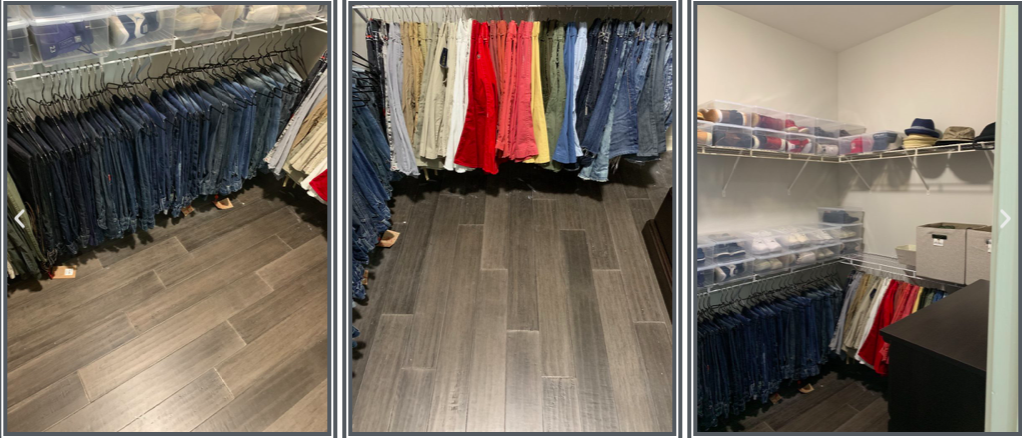 There isn't any one spot that's the best to start your decluttering process. This will depend on your home, your needs and your abilities. Start with a space you know you'll be able to complete from start to finish and try to choose an area of your home that get's lots of use so you can really feel the impact of your hard work.
KR: If you had to tell a client to start with just ONE space in the home organized, what would it be and why?
"I'd say to start in (whichever) space they know they can tackle and win! Small wins overtime equate to big wins! Organizing is a journey and I strongly believe you should pace yourself to not burn out. So, maybe that space for you is a junk drawer- a commonly disorganized space, but not overly daunting. Give yourself enough time to tackle that small space and once complete, mark it off your list of spaces to organize. Knowing that you were able to successfully complete one project motivates you to tackle another, all the while boosting your momentum and endurance to organize more."
How to Declutter and Organize your Mail
A high problem area for many homes, is the mail station (or lack there of). If you're like me, this could be a great place to start decluttering and organizing. This is usually a small, high traffic area that you could easily complete in one afternoon and which could make a big impact on your day -to-day life!
Learn tips for mail organization below:
KR: Yes, I think for me starting with my bathroom sink area has been a great start to give me momentum. So I know for me (which I just realized today- I have a lot of paper bills mail) any tips to organize those?
"Absolutely!
Create a mail station that is easily accessible in your home and store ALL of your mail there. No mail in the restroom, your bedroom, kitchen, or anywhere else… other than your mail station.

Pick a day you want to address your mail (I only deal with mail one day out of the week) and decide what happens with it that day. Are some things trash? Should you shred some stuff? Are some things pending? Whatever the outcome for the mail, mark it accordingly in your mail station and discard/recycle what's no longer needed.

Automate as many bills as possible, that way you will no longer receive them in the mail… it's better for the environment anyways."
3 Easy Decluttering Rules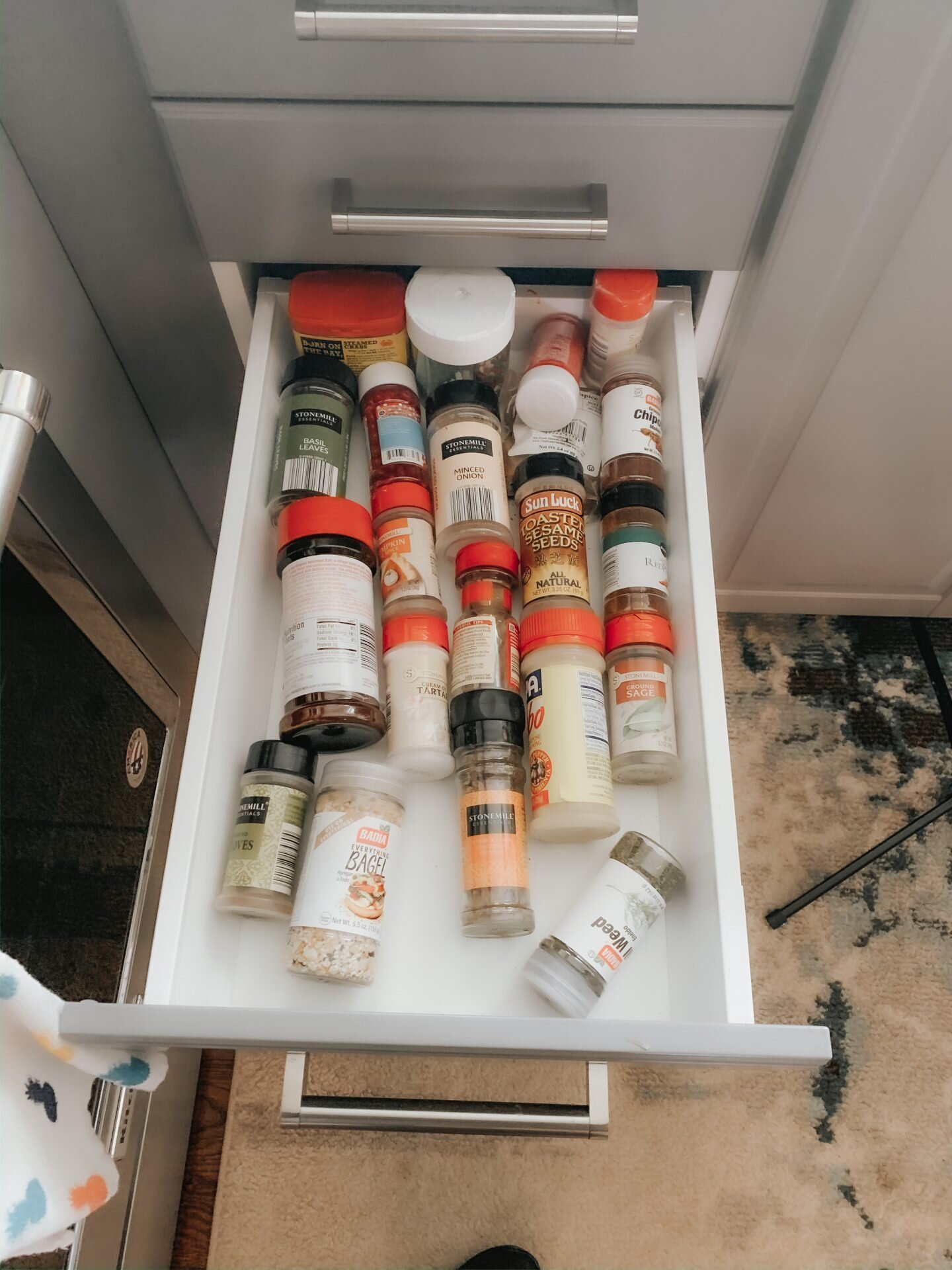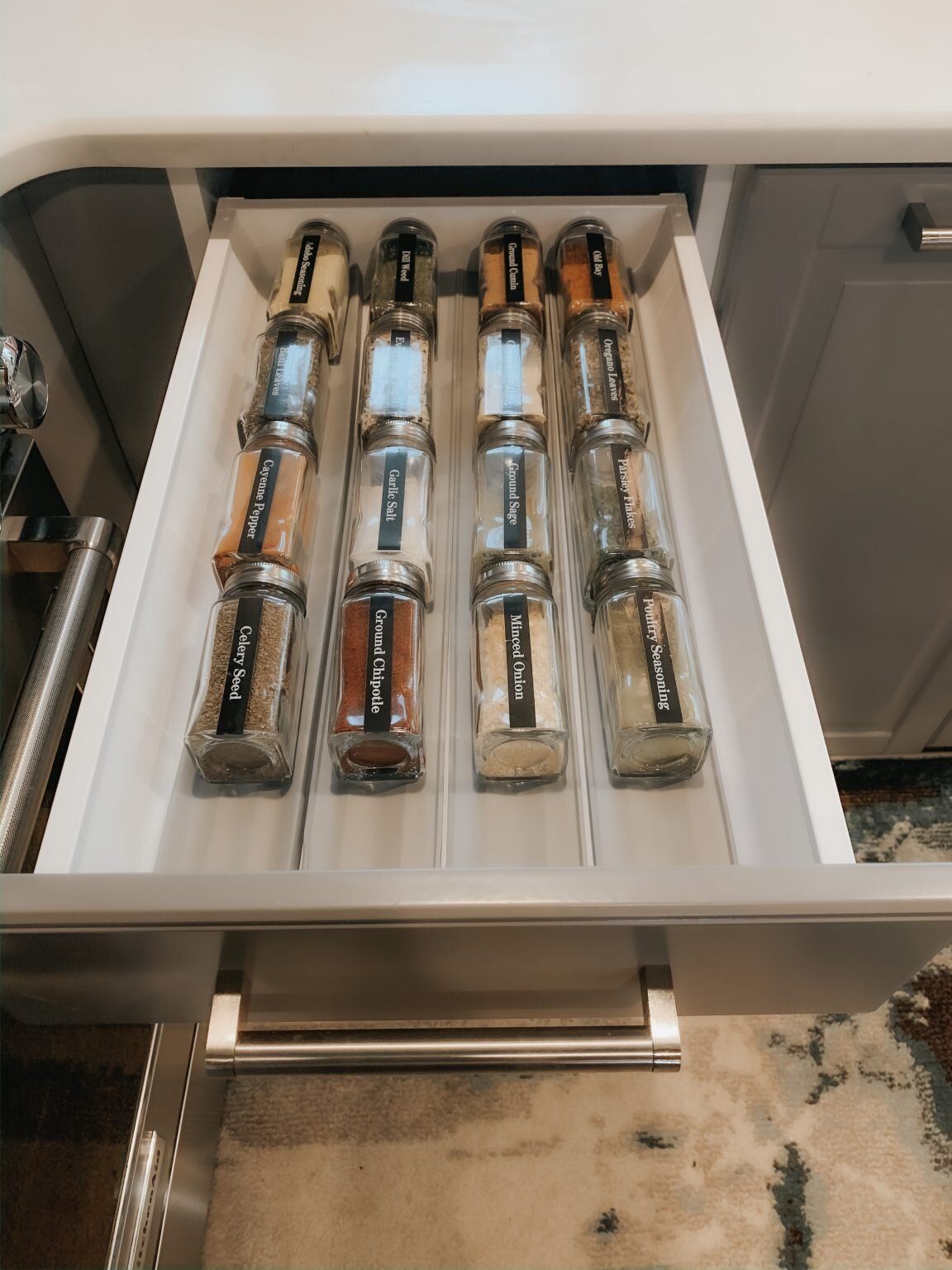 Decluttering and organizing is much easier when you set firm permeators for yourself. This will streamline your efforts and ensure you stay accountable to your cleaning goals.
Here are some hard and fast rules to live by:
KR: For someone who is not tidy AT ALL, what is a first step they can take to transition to being a little more neat? (Or can you share a Tidy Hack)
"Decluttering is ALWAYS a good first step, and it generally doesn't take a lot of "brain power" to do it. I think the important thing here though is that you set yourself up for success be establishing rules, prior to starting. A few rules could be:
If it is damaged or missing pieces- DISCARD.

If it's in good condition, but not something you use often or at all, DONATE.

If it's in good/great condition, not something you use often or at all, and valuable, SELL."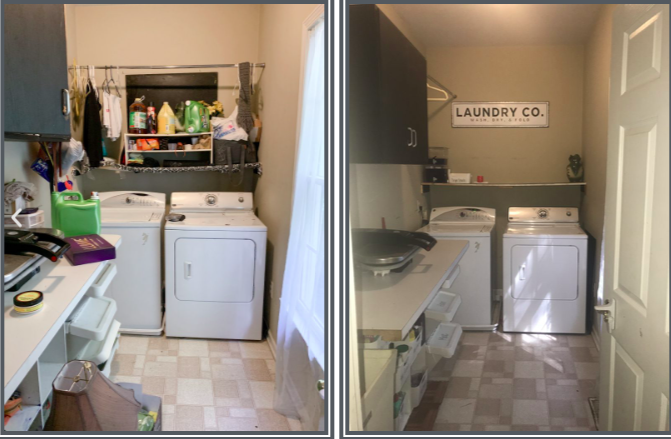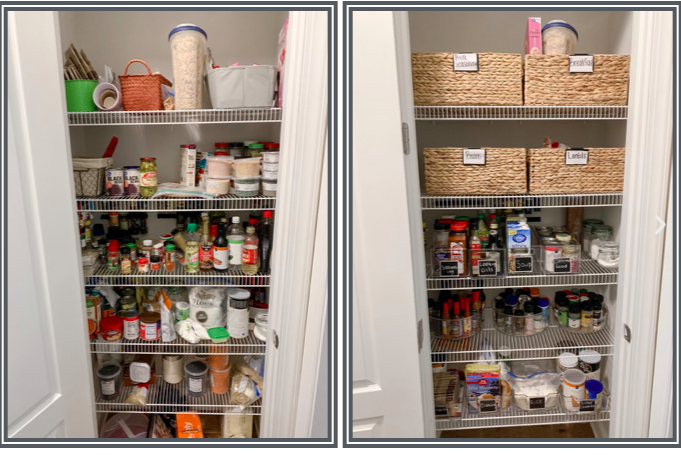 The Best Places to Buy Organization Tools and Products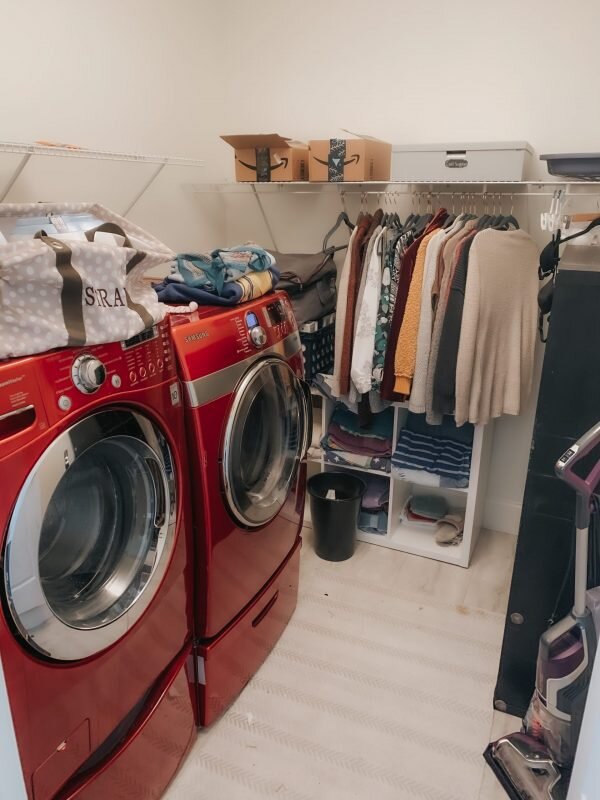 Cleaning, organizing and decluttering is SO much easier when you have good tools and products to aid you. There are a ton of innovative and super convenient items in the market that are perfect for every space in your home.
Here are some of the best places to find affordable organization products:
KR: What are your favorite stores to personally shop for organizing materials? Any MUST-have tidy items you love?
"The Container Store is my absolute favorite when shopping for clients. Primarily because they have everything you'd need to fully organize your home.
I do like stores like HomeGoods

and TJMaxx as well when I can snag a good deal!

Amazon also has great deals!
Must have products for me are definitely round tables/ Lazy Susans, drawer dividers, chalk labels and my handy folding board– they add so much functionality to your space and makes your space look and feel sophisticated! If interestedin any of my faves, you can check them out here. Folding board5- Section Lazy Susan, Drawer Dividers, Rectangular Chalk Labels."
Amazing Amazon Organization Finds
Kitchen
I love an organized kitchen and these convenient products and gadgets make it incredibly easy. Use these to tidy your countertops, pantry and cabinets.
Bathroom
Here are some chic bathroom organization items to pretty up your countertops, bath space and shower. Use these for makeup, toiletries and more!
Mail Station
Mail! Bills! This was one of my problem areas. It's so hard to keep track of important documents when you don't have an adequate mail system. Here are some stylish mail sorters that will work great in any home!
Laundry Room
The laundry room is often a neglected space in our homes. Who likes to do laundry, anyway? But, with an organized space, doing laundry might be just a little easier. Here are some smart decluttering and organizing products you'll love!
Closet
It's a lot easier to put together outfits when your closet is organized. Here are some must-have closet organizers that you'll wish you'd known about sooner. Use these to increase space in even the smallest closet and to keep everything tidy and within reach.
Thanks for reading #KarismaCrew! To learn more about Kenika, visit her website: https://tidiedbyk.com/meet-kenika/. If you found this article helpful feel free to share with your Facebook friends! Let's start the #IsYourHouseCleanChallenge.