I recently visited Beaufort, SC and found way more fun than I expected! Thank you so much to my friends at Visit Beaufort as well as The Emerald for making this an amazing trip to the heart of the South Carolina Sea Islands worth the visit. Additionally, a great part of this project was dedicated to Gullah Geechee Culture in Beaufort, SC on which an addition article will be released next month (October 2022).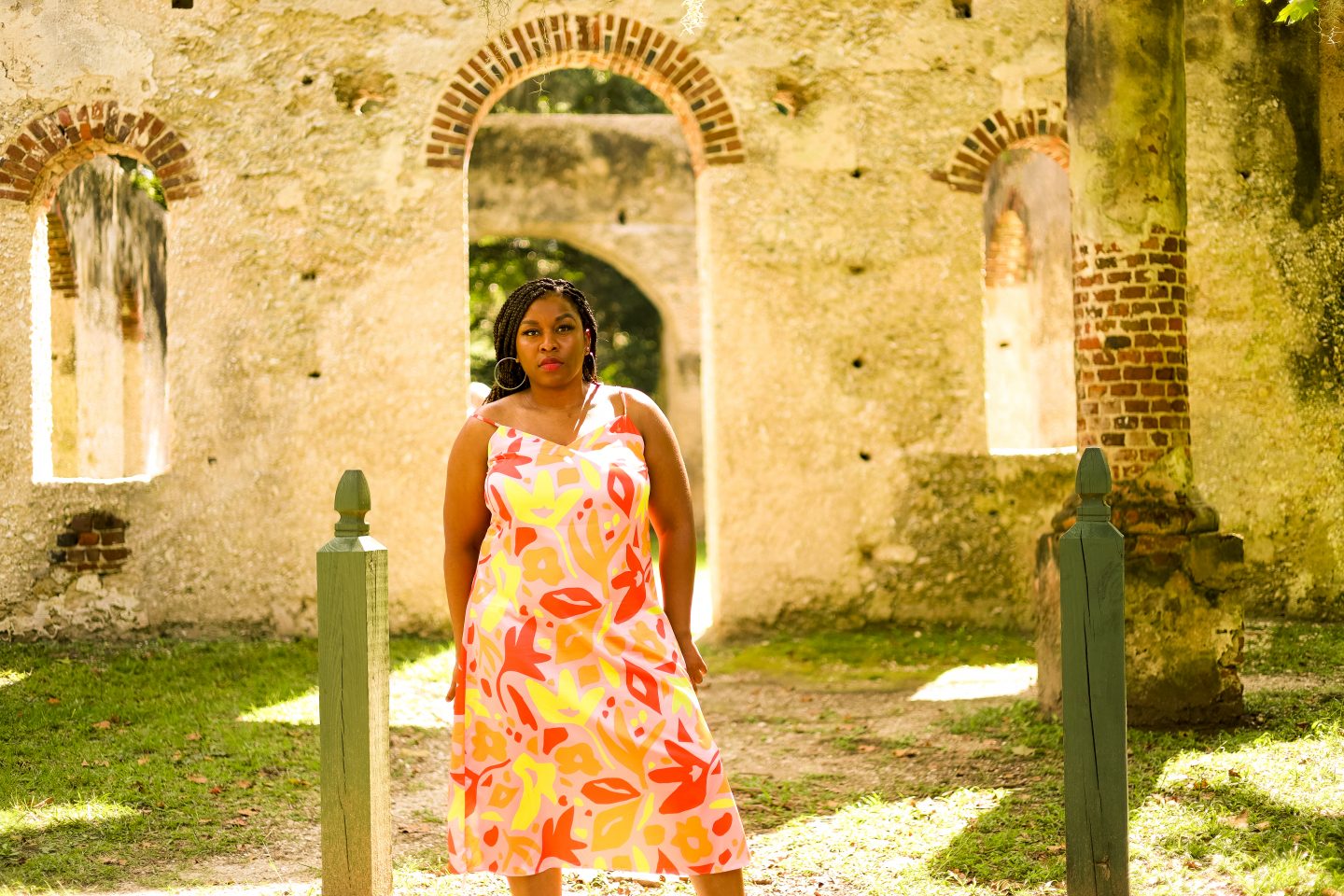 Whether you are just looking to see the beautiful waterfront and marshland or if you are a history enthusiast like me, there will be so many fun things to do in what USA today named one of America's Best Small Towns along with being a part of the national register of historic places. Below you will find what I decided to do in Beaufort along with tips for your visit to a city that has lots of southern charm–but first let's check in at the Emerald Stays.
Where to Stay: The Emerald Stays Beaufort
Upon coming into town during a late afternoon the first thing I did was checked into the Emerald Stays, a quiet boutique hotel in a great spont which was a few short minutes away from all of the downtown activities. Downtown is filled with beautiful historic homes and the Emerald sits among them. Located at 501 Carteret St, Beaufort, SC this location was a self-check in and contactless visit which I actually found convenient. All of your information is emailed and then texted upon checking in. Below is a photo of the lobby and my room which were both clean.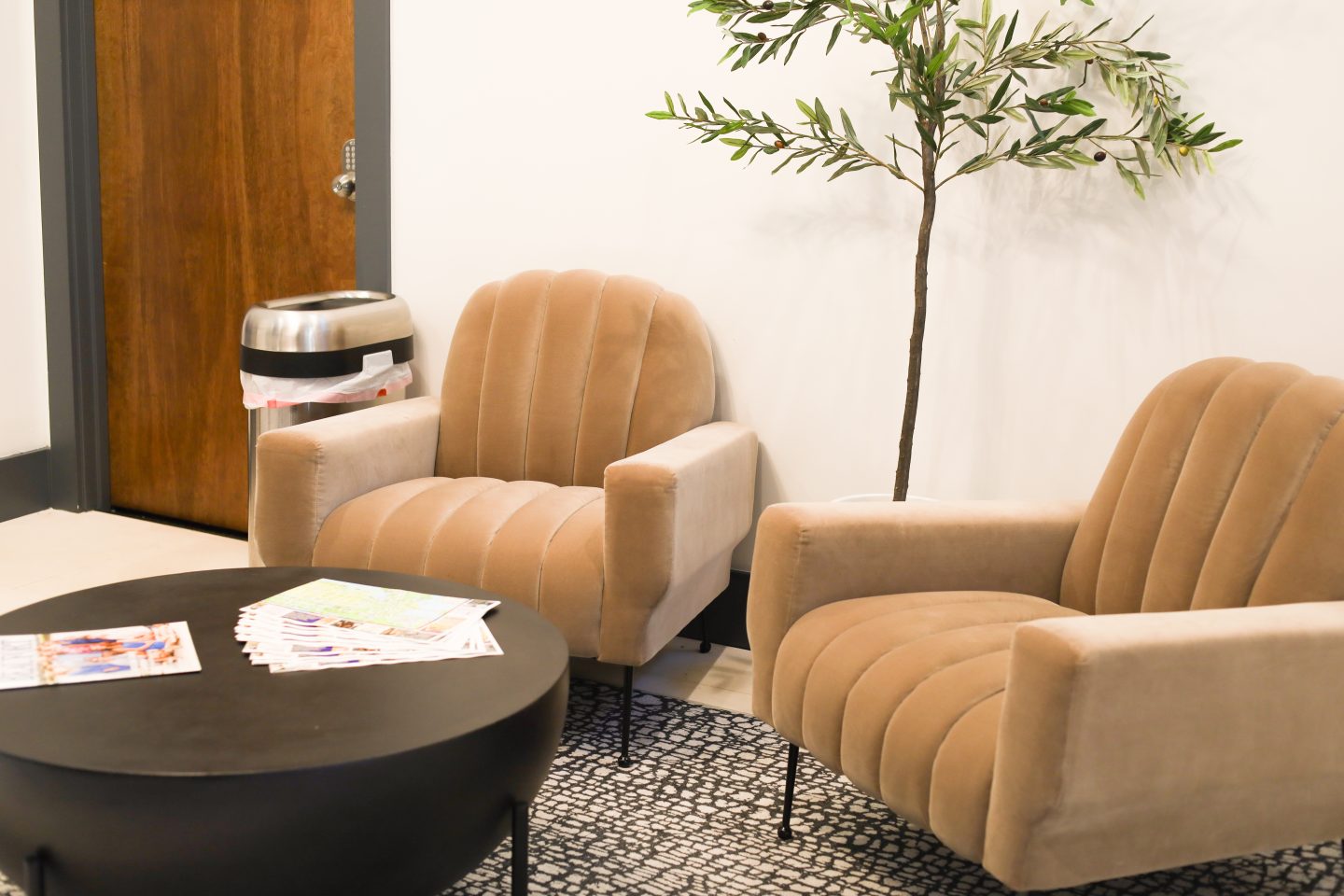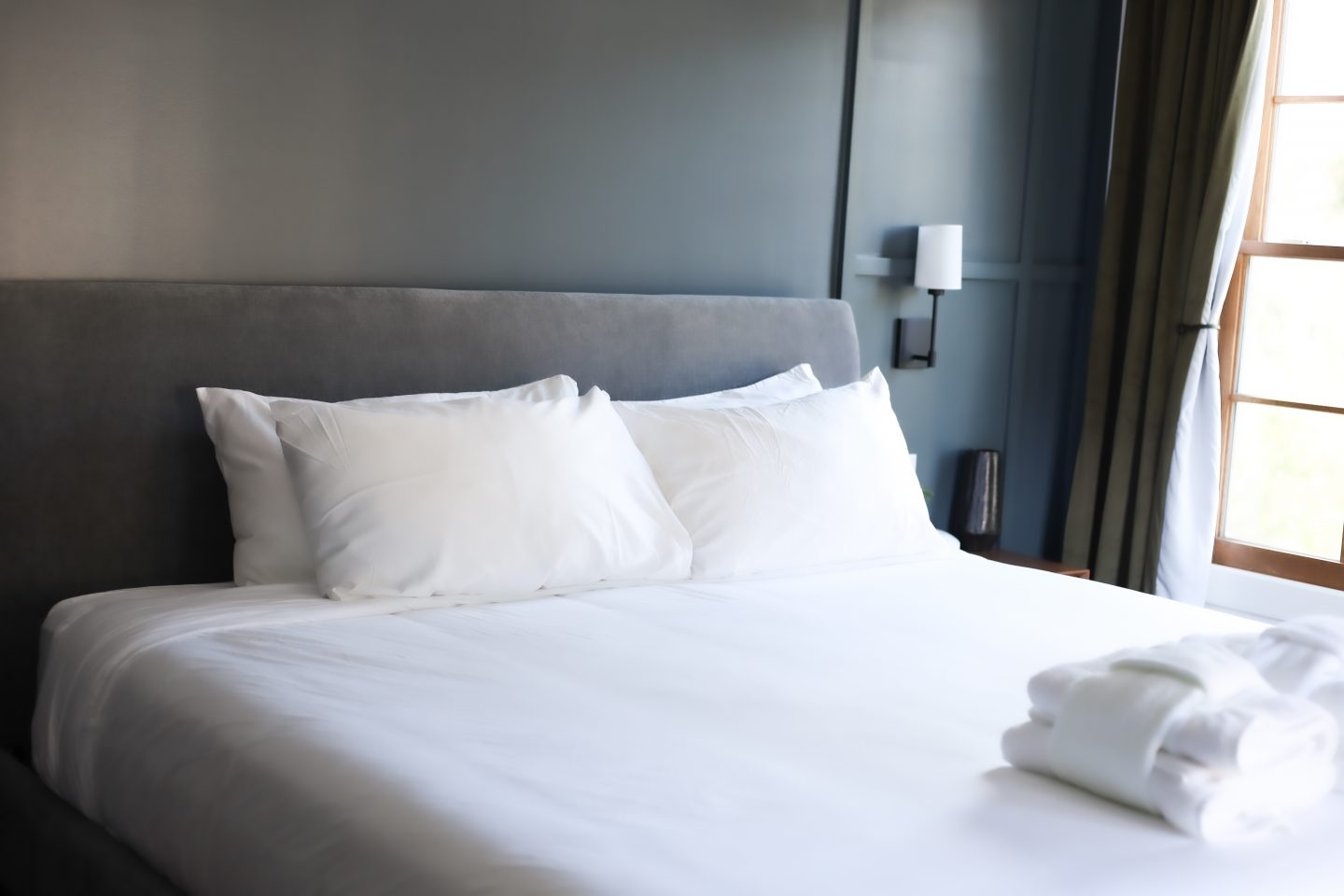 My room had a king sized bed and was super clean and cozy. The bathroom had a shower with a rainfall style showerhead and really enjoyed the thought behind color pallets and simple chic decor. I actually really like boutique hotels and find them to give a different vibe when traveling to busy cities. With these hotels, my experience has been that you tend to feel more comfortable and at home even in a new place. When you are visiting Beaufort, South Carolina for a couples trip or solo trip I would HIGHLY recommend The Emerald Stays. If you live in Atlanta then this is also a perfect day trip or weekend trip for you.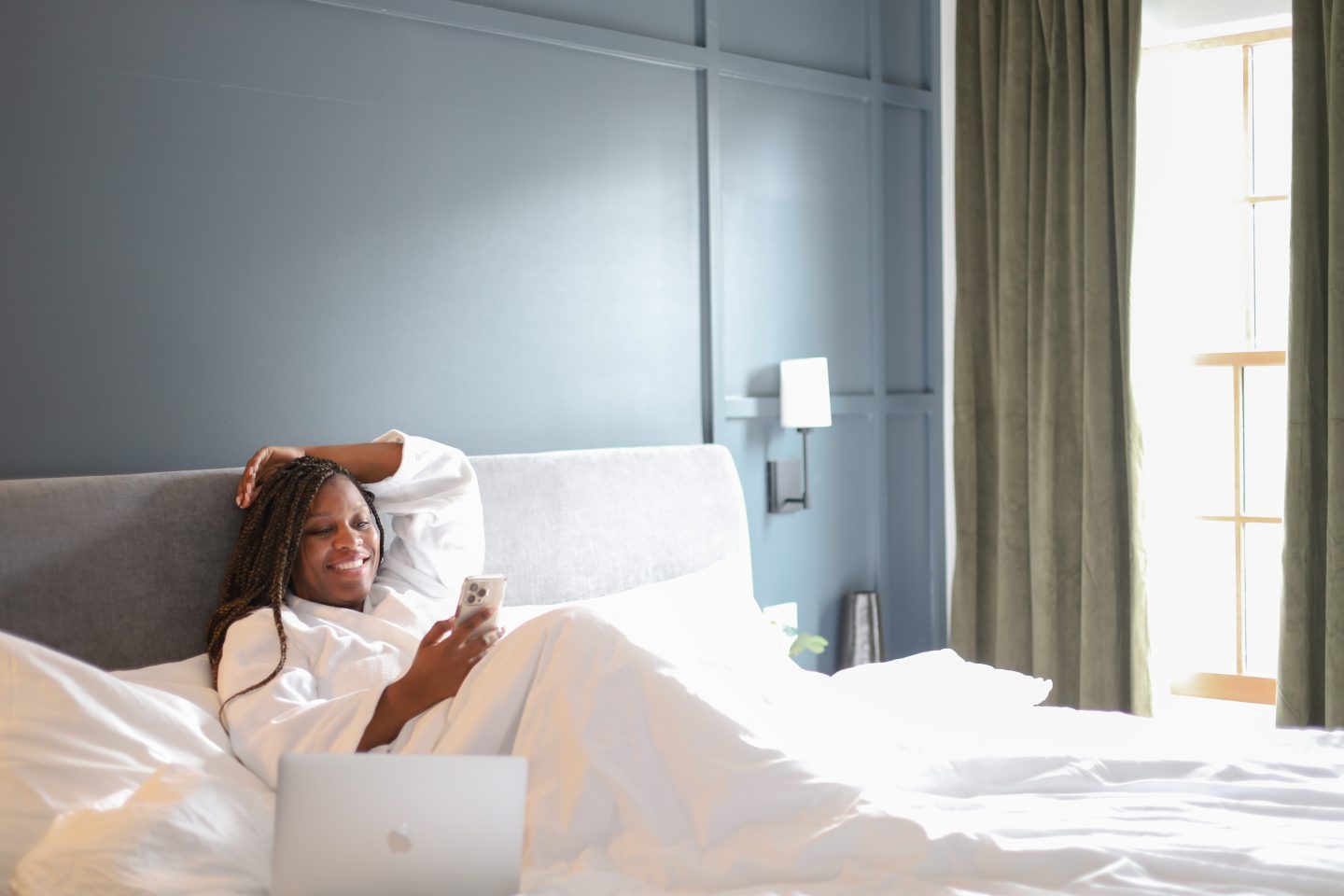 Places to Eat In Beaufort, SC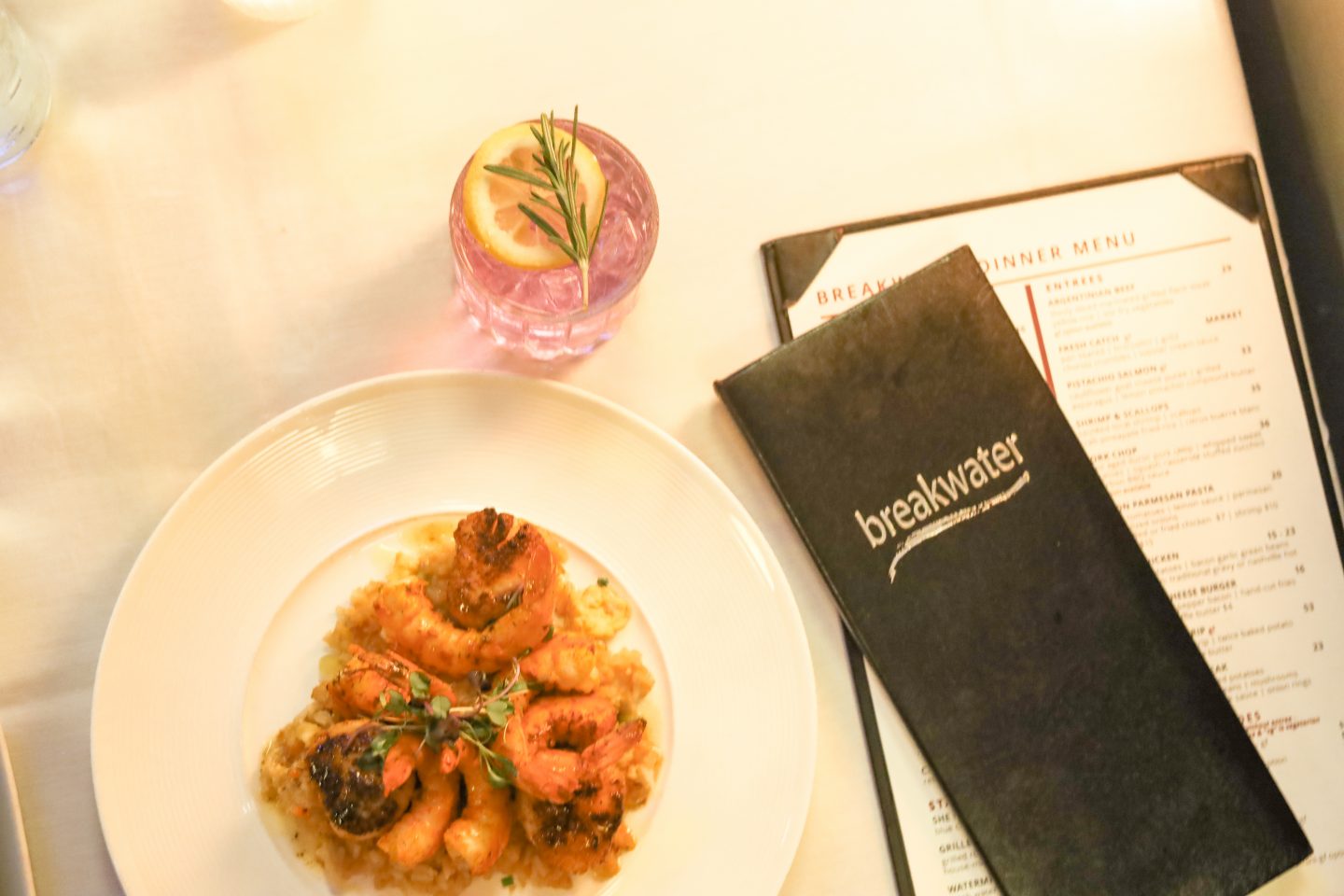 As soon as I arrived in the city, I had to visit a restaurant. Breakwater on Bay street was an amazing choice for dinner and the hospitality was unmatched. You have to check out the menu along with the cocktails which are absolutely delicious when paired with dishes. I found it easy to choose from the menu because I was in the mood for scallops. As someone who was raised in coastal Georgia, I know that the entire east coast is about fresh seafood. They certainly delivered on this.
My server, Juliet, took care of everything and she actually paid attention to detail with my reservation–even asking about my mother who was supposed to accompany me on my visit as well but could not make it. To me, nothing beats amazing customer service. If you are looking to plan a special night out and have dinner you have to stop by Breakwater Restaurant in Beaufort.
Visit St. Helena Island
On the morning of my 2nd day I wanted to explore the rich local history of Beaufort's surrounding area. I took a Gullah tour with Kelly Tours. The loading stop is near the waterfront and allowed me to get a view of the downtown area and see some of the best of Beaufort's Southern living.
While crossing over from the downtown area to the island I caught breathtaking views of the Beaufort river.This tour was specifically for the Penn Center and to learn so much about the historic Gullah culture around the city. Penn Center was the first schools to educate formerly enslaved West Africans. The tour guides were super friendly and one was born and raised in Beaufort. I love that they were super informative on the culture and about in the city. Every question that was asked was answered. As someone who is Gullah Geechee herself I loved that the guide was able to give an authentic look at life growing up in the heart of one of the the South Carolina Sea Islands.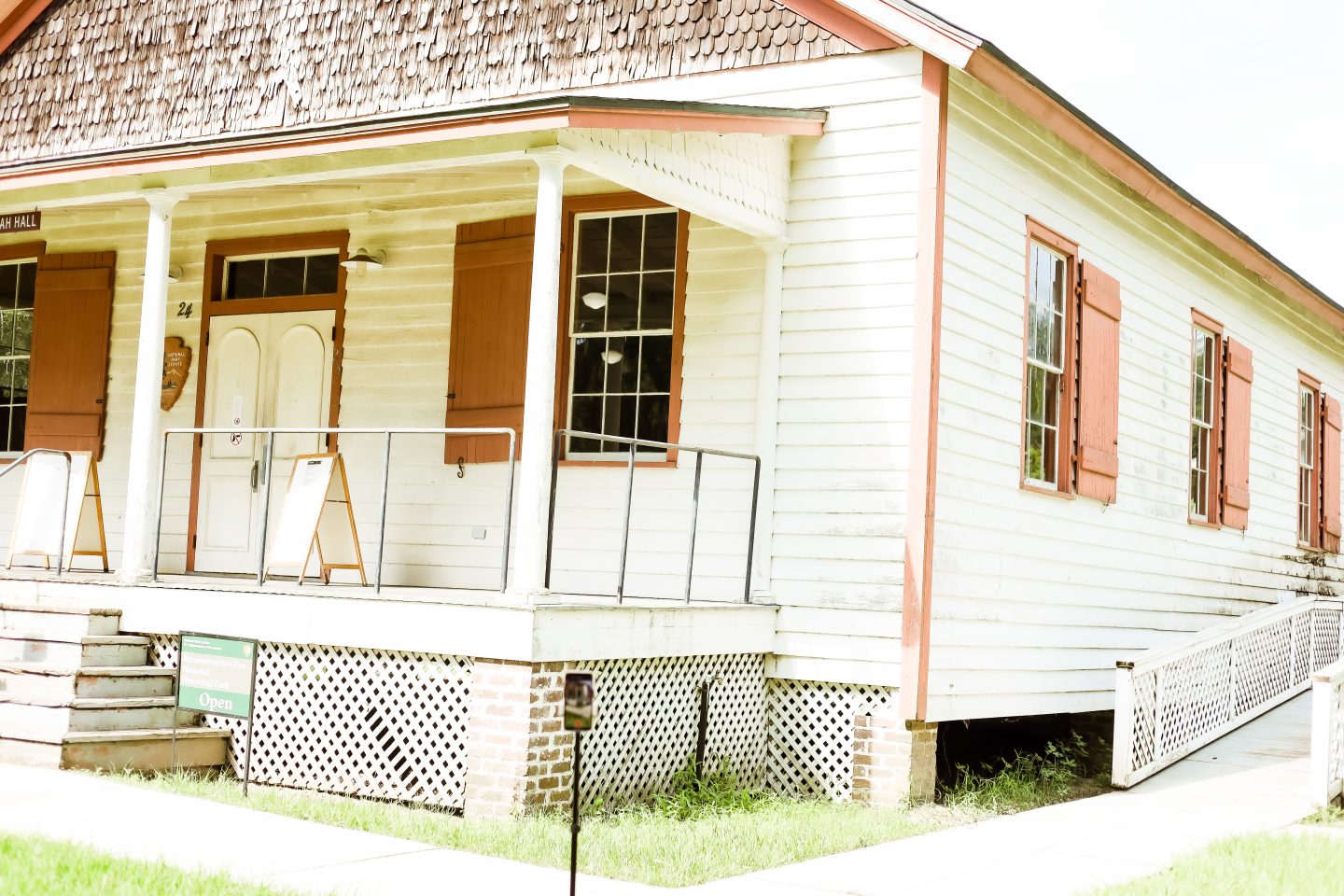 Take a Stroll on Bay Street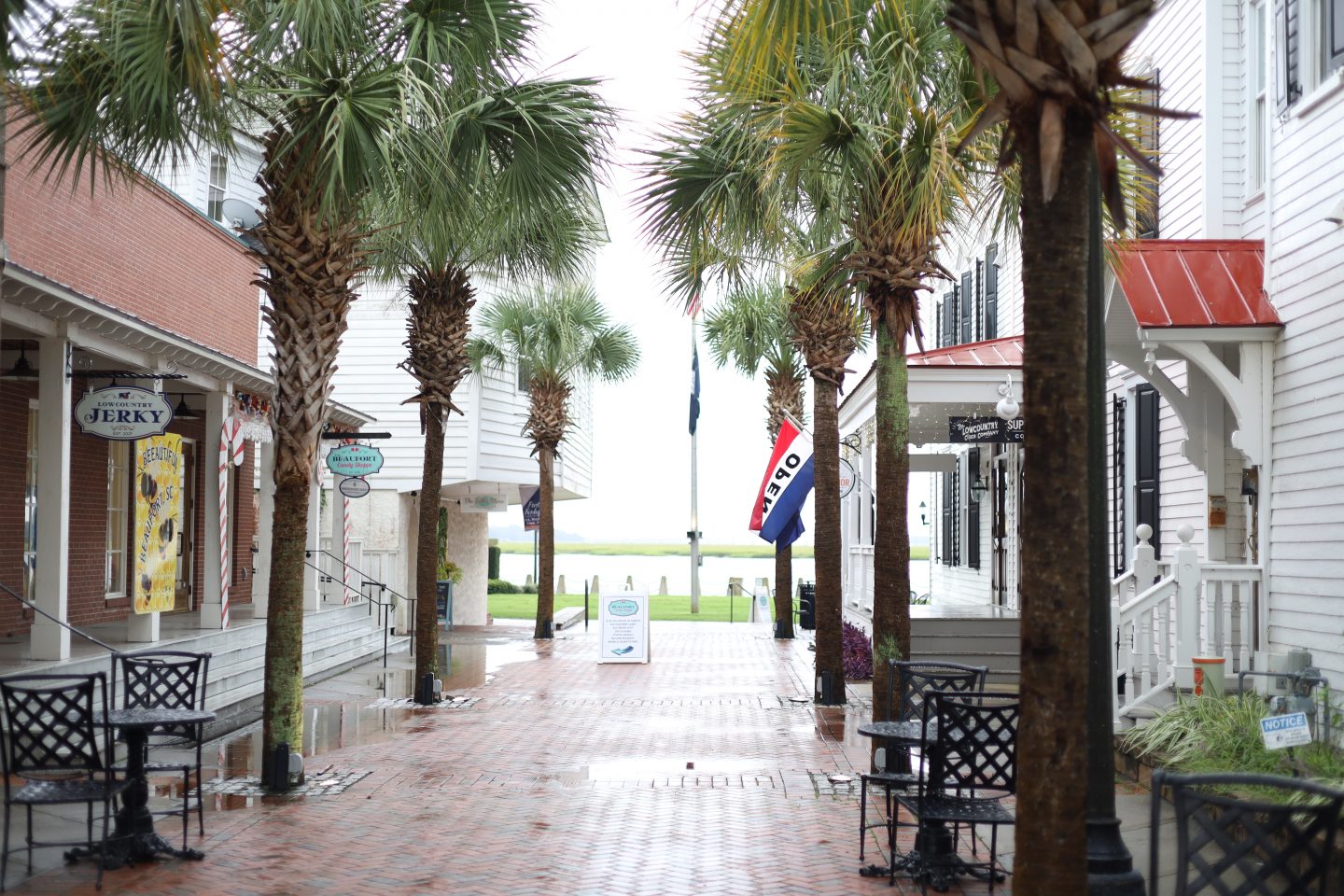 I am not sure why but I fell quickly in love with Bay Street. It definitely gives New Orleans at a much slower pace and less bars. It's a great place to be if you just want to walk and explore. I saw children walking in this area with parents and so I always felt safe during the day and evening. There are a variety of shops, restaurants, and art on Bay Street and you can take all of this in while being steps away from the breathtaking view of the beaufort river.
While you are on Bay Street keep in mind that it is a great place to visit art galleries. I was able to chat with and get a photo with an amazing fine artist Ms. Walker. On my second day in the city, I briefly stopped by Rhett Gallerie which had paintings from the civil war periods along with historic art. They have a historic district dedicated to this.
Learn More About American History
Steps away from Bay street you will see the bridge to access St. Helena Island which is one of the best places to absorb culture. Another place I really loved for art was the Gullah Geechee Visitor Center. I met with Rev. Kenn Hodges who is an amazing artist himself. This space needs an entire article itself and I will put more about my visit in a more detailed article dedicated to Gullah Geechee culture in Beaufort,SC.
Bay street has everything you need to really complete a trip but it is so much more to do outside of downtown which includes historic sites. It is quite obvious why the city has recognition as the South's best small town.
Waterfront brunch in Beaufort, SC
I did not realize was how much of a beautiful area Beaufort would be. I fell in love with the beautiful live oaks. This city, which is located near the Atlantic ocean, has so much more than I expected it. It is a perfect place to sit at picnic tables in the grassy area and just enjoy the evening at the downtown marina.
I spent time for breakfast at Lowcountry Cider, which was a great spot to hang out on the Henry C. Chambers waterfront park while grabbing a bite to eat. And even though it was not directly on the waterfront facing the cypress wetlands, I also did a lunch at the Gullah Grub, and a local told me to check out Alvin Ord's Sandwich shop as this is a popular spot for locals as well.
With all of this good southern charm and relaxing activities Beaufort is the perfect place to visit this fall. I will be exploring this area more and will be heading over to Hilton Head Island to see what's there!
Have you visited beautiful Beaufort, SC?