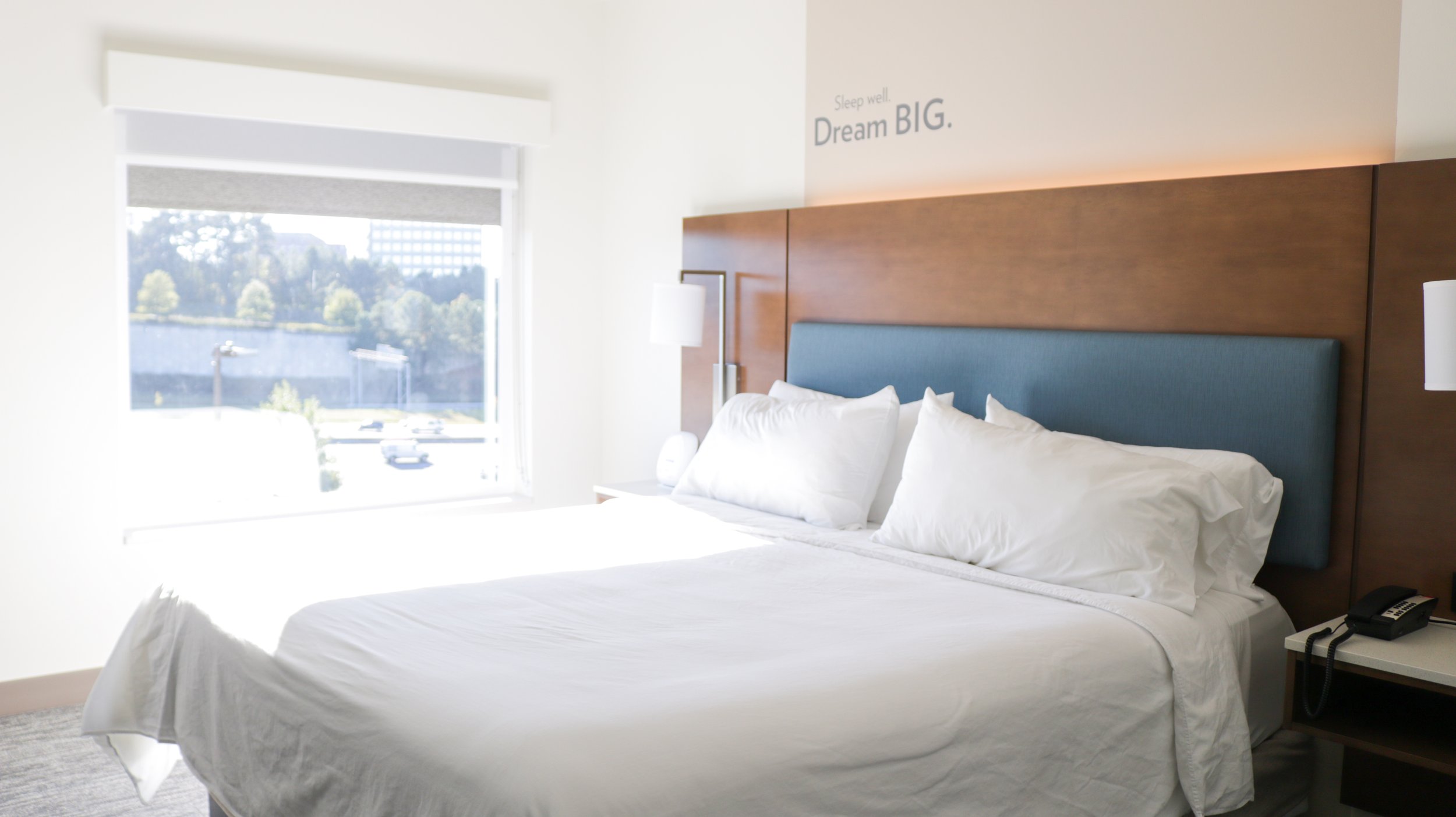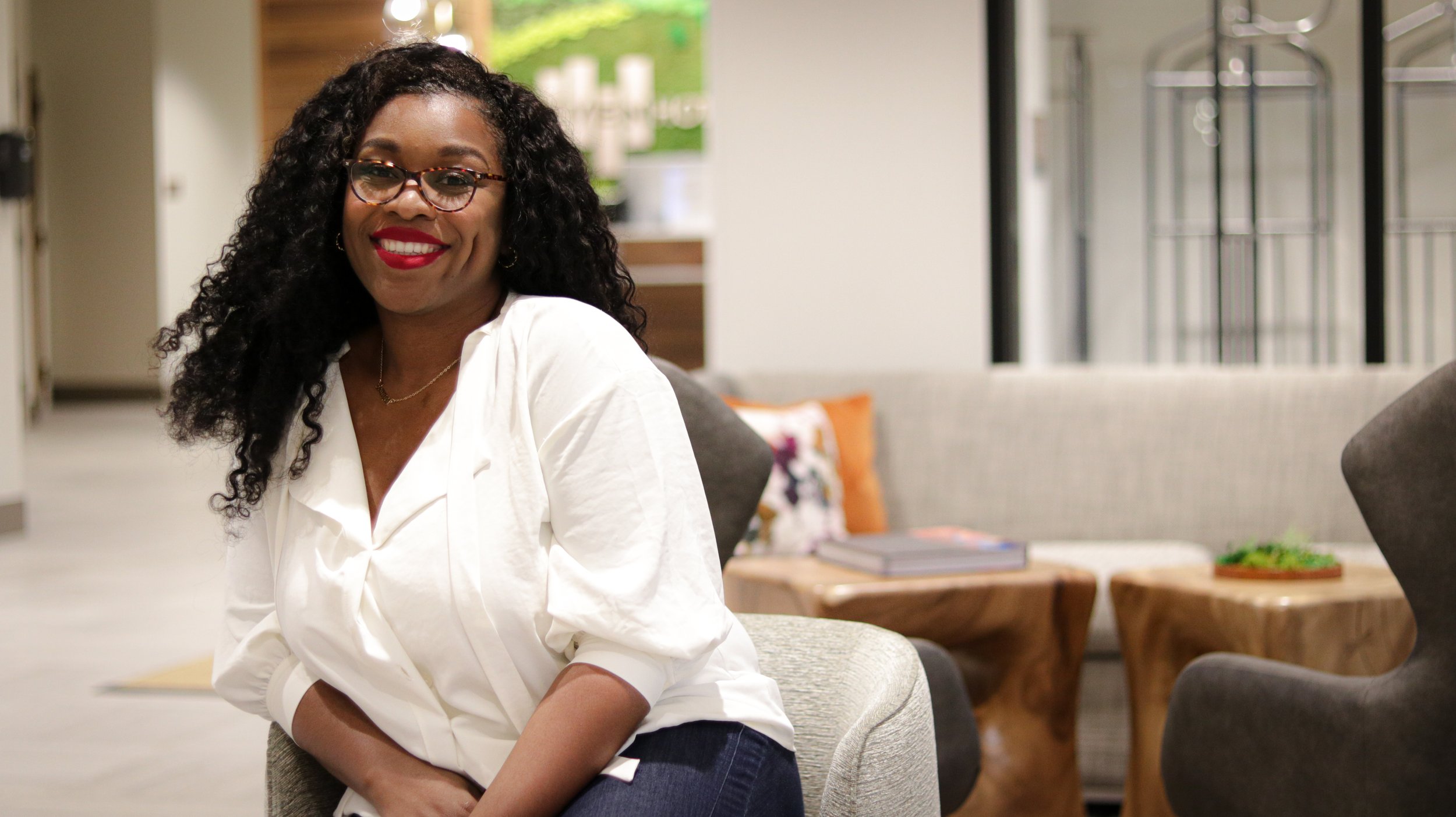 As we all know, when you are on the go it is often hard to stick to your regular routines and way of life. I find it to be highly beneficial to have good habits that help you live better. I recently picked the book "Atomic Habits" by James Clear in order to bring more order to life. One of the ways that you can start a new habit or support current wellness habits is to book a stay at a hotel that puts fitness at the forefront when you are traveling. I spent time at EVEN Hotel Atlanta over a short weekend to scope out this brand new hotel that creates a wellness experience through welcoming guests in a fitness friendly environment.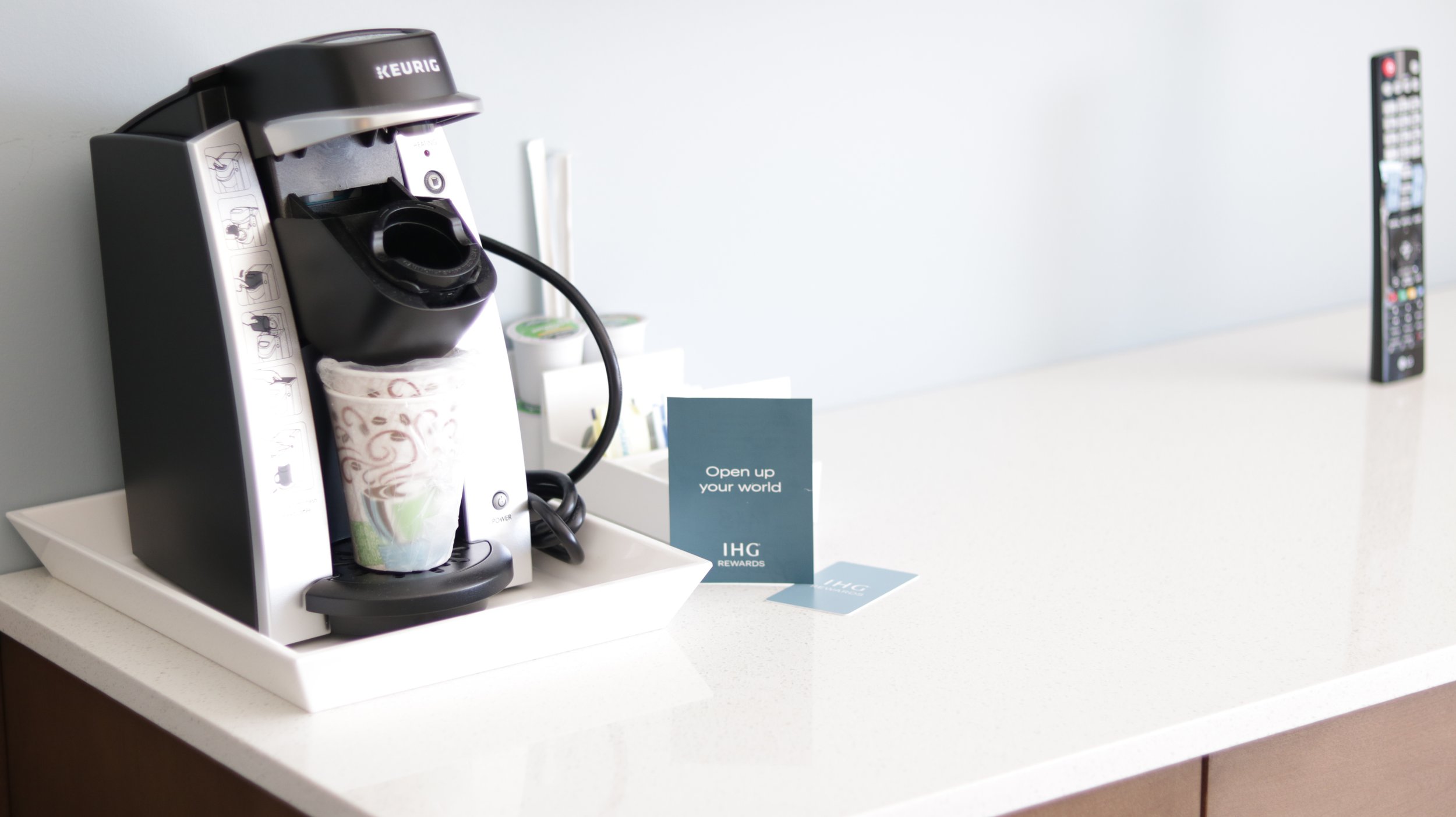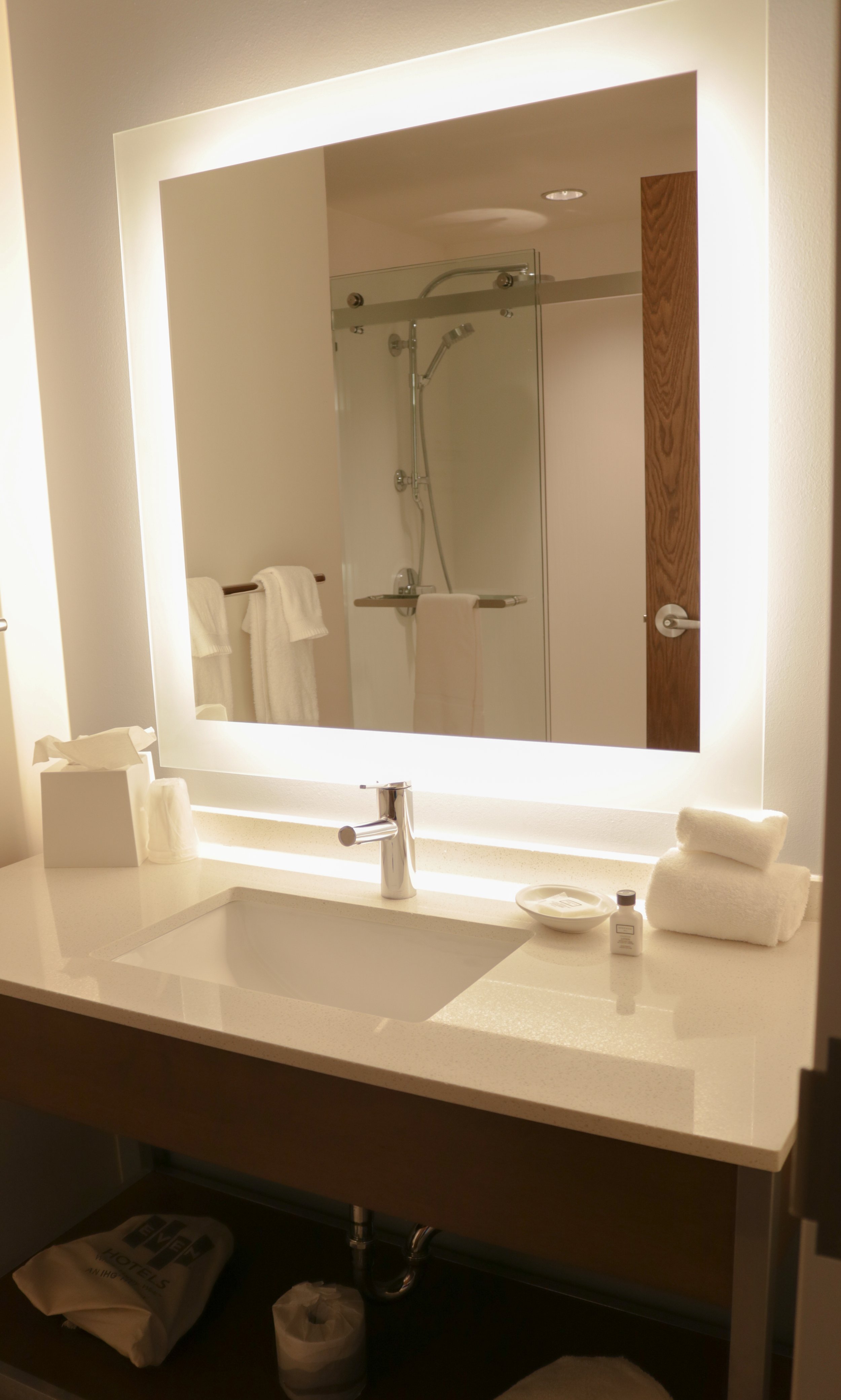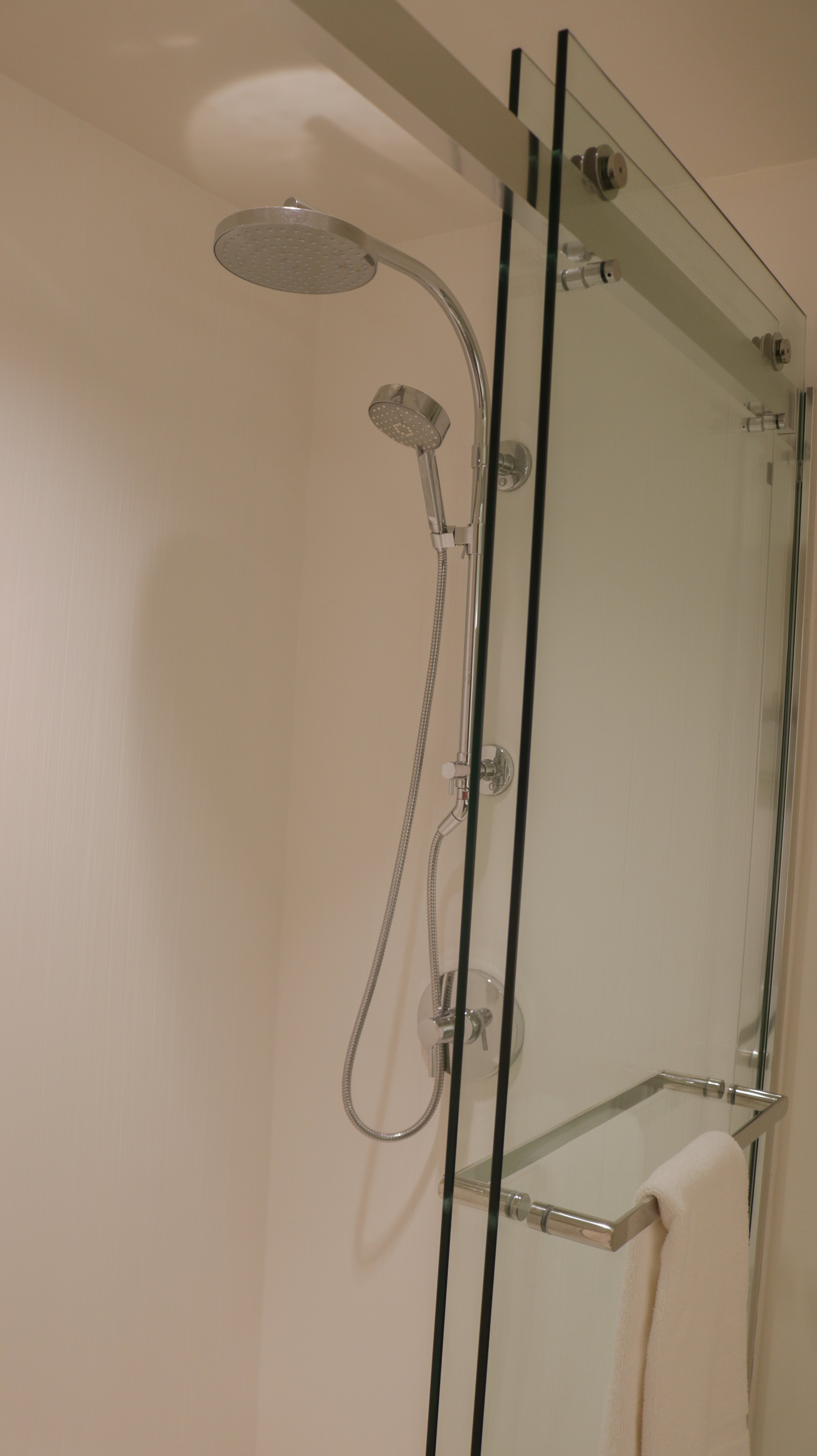 During my two day stay I was able to check out all of the amenities that the hotel offers. With or without maintaining a wellness routine at home, you can still find all that you need upon checking-in at EVEN Hotels. First, one of the most important elements of feeling your best is sleep. The bed was super comfortable and I was able to get quality rest for the nights I was there. What makes the beds at EVEN Cobb Galleria different from the one I have at home, I thought? It was the mattress yall!! A signature pillow top made especially for beauty rest. Along with the mattress, I enjoyed the changing mood light which I used on the second night of my stay. The key to enjoying your EVEN stay is to make sure to take advantage and get a full night of sleep on at least one of the nights. This is super important when it comes to taking care of yourself while on the go.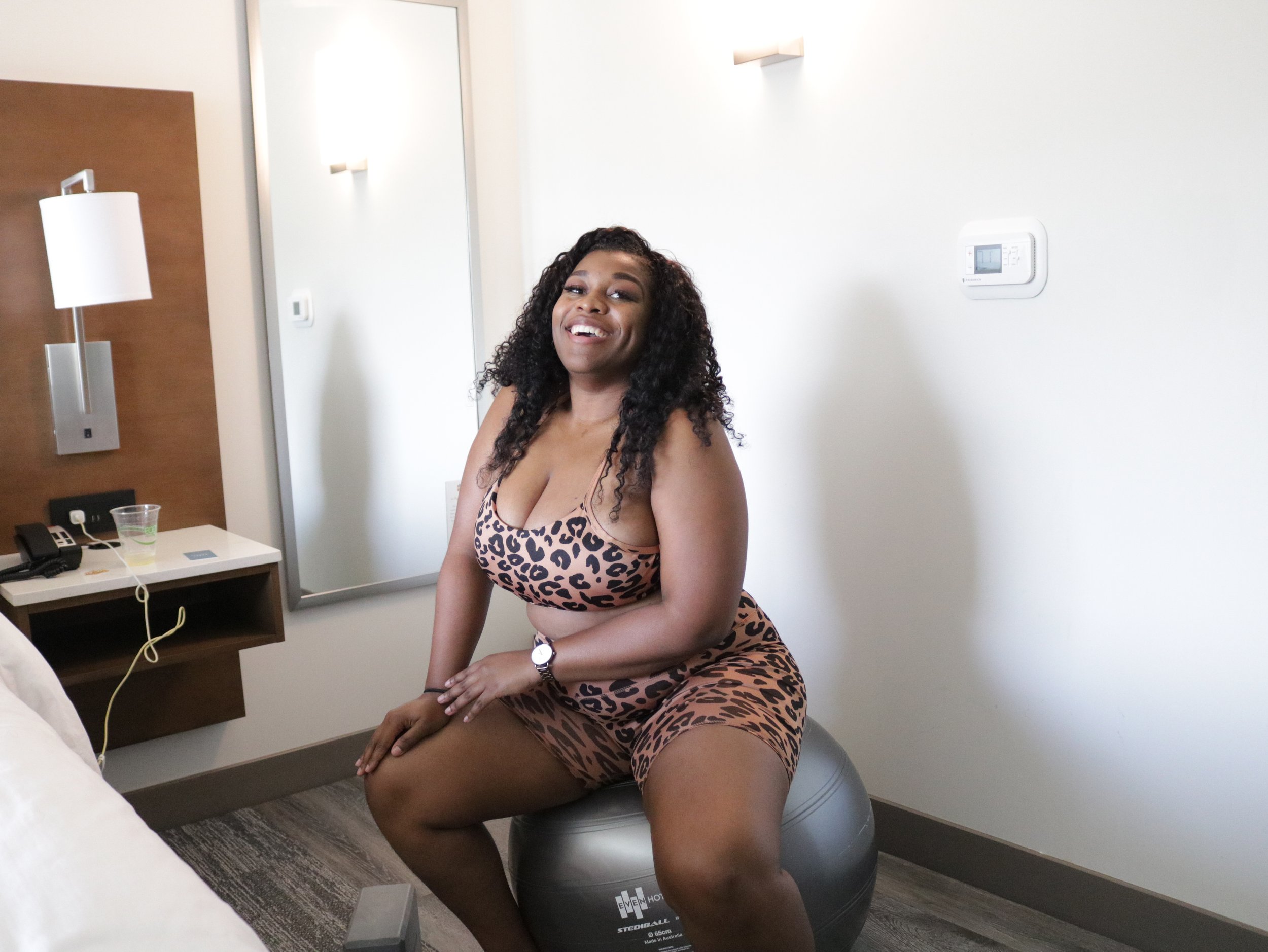 Take a 15-Min Wellness Class Right from the comfort of your room at EVEN Hotels.
What I loved about my fitness experience in the room was the complimentary on-demand wellness classes on the TV. It was just the right amount of time to get a light sweat going.This can easily be done in any pocket of time available and allow you to "get more done" while you are at the hotel. Additionally, outside of the room you can find a moment to catch fresh air and walk around outdoors on one of the running maps that compliment the property you are staying at. That is absolutely fantastic for getting outside and enjoying the area that you are visiting. I seriously enjoyed the property.
Dining Options: EVEN Hotel Atlanta's Cork & Kale
The food options were healthier to indulgent and the key to eating and wellness at EVEN hotel is balanced. I had baked potato wedges and wings for dinner on my first night. There is a bar at the hotel, and a food menu that has a few options that are not too heavy or loaded like typical restaurant food. For breakfast, I had scrambled eggs, turkey sausage, a bagel and fresh orange juice! When browsing both menus I was pleasantly surprised to find that most of the items listed were niched for traditional healthy eaters. Avocado toast, acai bowls, chicken salads, and even Beyond burgers where available which made it easy to make a better choice.
Easy. It is the first hotel that I have heard of that puts wellness in the palm of your hand like this. You don't have to think so hard about falling out of line with your personal wellness choices, because EVEN has done the work for you to help you maintain the best version you—even as you travel.
Would you stay at EVEN? Comment below or BOOK NOW.