As an Atlanta-based blogger, I'm always on the lookout for creative ways to transform my place into a space that feels like home. Thank you so much to my friends at Canvas Discount for sponsoring this post. Be sure to use discount code: Karisma15 when you shop with them.
In this blog post, I'll share how personalized gifts and canvas prints from CanvasDiscount.com have helped me create a space that feels uniquely mine and have made great gifts for other people.
In my personal opinion, nothing beats a custom item. This canvas printing company has such thoughtful gifts. Here are ways and reasons to transform your space.
1. Embracing Personalization: Elevate Your Home Decor with Canvas Prints
In a fast-paced world, infusing our living spaces with personality and warmth is vital. Personalized gifts, like a photo on canvas prints from CanvasDiscount.com, have allowed me to turn my favorite memories into stunning wall art. These thoughtful gifts not only add a warm touch to my decor but also make great conversation starters with guests who visit my home.
My first purchase came years ago 2019 and was taken by my friend Antonio on my 30th birthday in Miami. It is a black and white photo of me with an artistic flair.
2. Creating a Gallery Wall of Memories: Your Story on Display
A standout feature of my home decor is the captivating gallery wall, where I've carefully arranged Canvas Discount's personalized canvas prints. This curated collection tells the story of the closest women & girl (niece) in my life. I used MIXPIX tiles to create a cohesive and artistic display in my living room.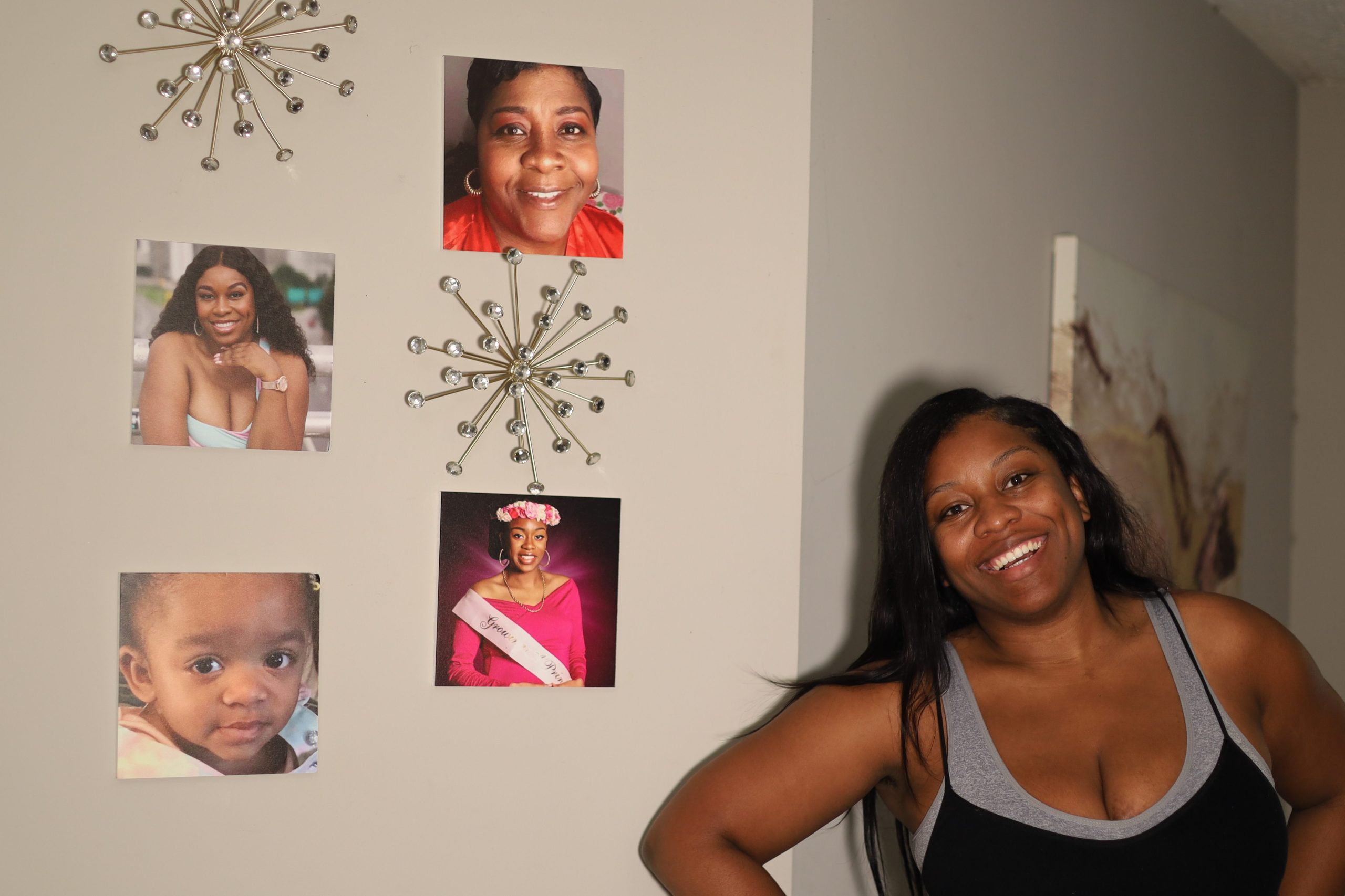 3. Elevating Your Decor: Personalized Gifts on a Budget
To be honest-this is my FAVORITE feature of the company. The prices are unbelievably low but the quality is not compromised!
CanvasDiscount.com seamlessly blends elegance and affordability with their personalized gifts. Their photo on canvas prints offer a range of sizes, styles, and framing options that fit any budget, making it easy to add a touch of charm to your decor without breaking the bank. Use code: Karisma15 for 15% off your order ON TOP of daily discounts up to 80% off.
4. Inspirational Quotes: Personal Touches for Daily Motivation
Beyond personalized photos, CanvasDiscount.com offers another delightful option: customized lifestyle items.
I was able to add a quote to a photo in a third party app and upload to the website for printing. These beautifully designed items such as mugs, towels, and pillows serve as daily reminders of my aspirations and dreams—but also who I am. My first ever item was a mug for my father which had a picture of us at my high school graduation. He used it regularly up until his passing.
I also added a touch of my culture to a personalized towel which has already been a conversation starter at the beach! Since I am of Gullah Geechee descent, I thought it would be great to show my love for who I am through something I can have for a long time.
As someone who's developed a passion for creating a home that feels like a true sanctuary, I've found my secret to elevating home decor: items from CanvasDiscount.com. By embracing the power of personalization, creating a gallery wall of cherished memories, blending elegance with affordability, I've transformed my apartment into a cozy haven that reflects my life and who I am.
If you're searching for the perfect gift or looking to infuse your living space with warmth and character, personalized gifts from CanvasDiscount.com are the way to go.
Elevate your home decor with these thoughtful gifts and let your living space be a reflection of things and people you love. Happy decorating!
If you love this, be sure to check out my article on home organization.